Interview
Renault will put McLaren back where it belongs - Eric Boullier Q&A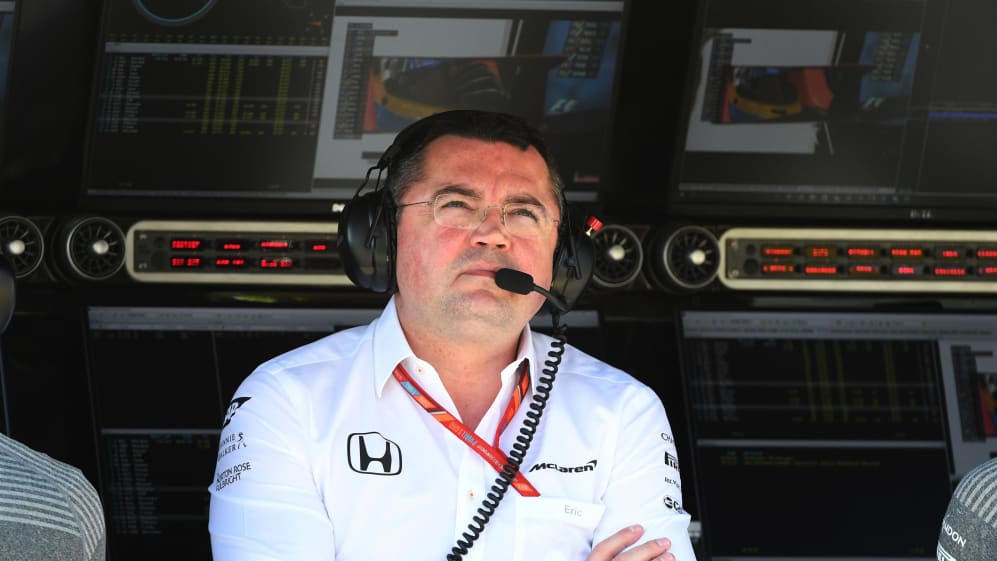 A flurry of announcements in Singapore confirmed the news the F1 paddock had been anticipating for some time – that McLaren and Honda will split at the end of the season, with the Woking team switching to Renault power for 2018, effectively swapping power units suppliers with Toro Rosso. What does it really mean for the former champions? We chatted exclusively with racing director Eric Boullier to find out…
Q: Eric, McLaren's parting with Honda is finally official. Can you reiterate the crucial moments that led to that decision?
Eric Boullier: The crucial moment was after the Barcelona testing, when we tried to work and help Honda to improve the situation in a very short time, including having discussions with the other engine manufacturers, and without going into details, it became obvious that they again would miss the target that we had agreed for the season. Then by the summer we knew that we had to take a decision, to stay or not to stay.
Q: When was the point of no return? Was it in the summer?
EB: I can't say a date, but there had been a couple of targets missed by summer.
Q: Qualifying in Singapore looked really promising – both cars in Q3! Was that a one-off or a sign that you had called it off five minutes too soon?
EB: Ha, if you look at the track characteristics, Singapore is a bit like Budapest or Monaco and on these kinds of track layout the power differentiation from the engine is a bit less sensitive and that is when we can show the potential that is in our car.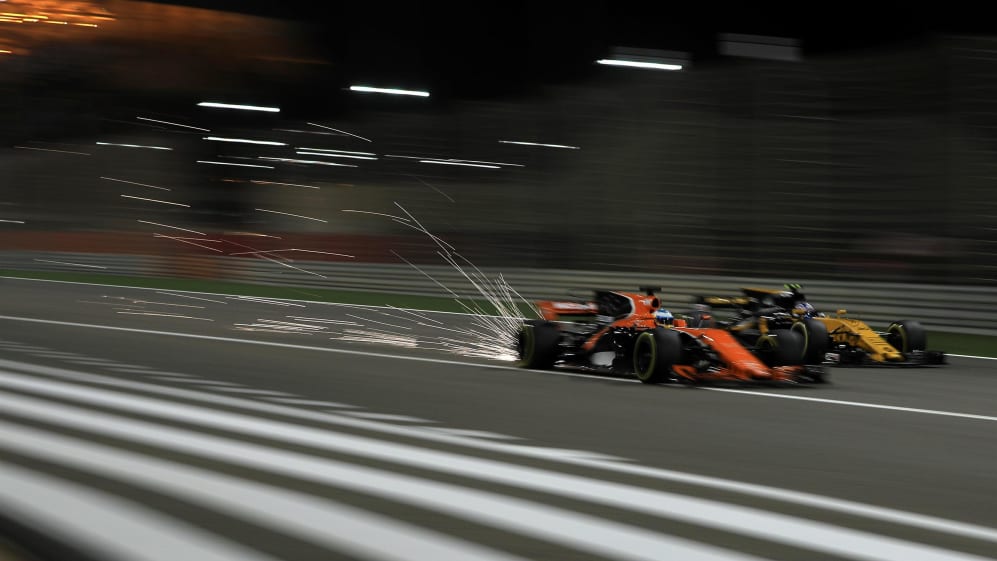 Q: With the split with Honda, McLaren are effectively giving up works team status to become an engine customer. Was that the hardest part?
EB: Well, difficult to say right now. We are 'privileged customers' with Renault. We have the same engine and access to information as Enstone or Red Bull Racing, so this is a real partnership with Renault. We also have the possibility to work with them – to put ideas in the box for the future that might be taken into consideration. That will allow us to influence in the future. But yes, a full works team is different from our situation in 2018. But it is like in school: you look at the plusses and the minuses – and looking at all the plusses and minuses we made our decision, which we believe will be the best one for McLaren for at least the next three years.
Q: What about the finances? Instead of receiving money from the engine partner you will now have to spend money on the engine. How much is that hurting?
EB: Well, when you look at the last three years it's been a proper disaster for us in terms of credibility and getting new sponsors. And then you have to take the long-term view: in the next five years I am absolutely sure that we will go back to where McLaren belongs. And with this bouncing back we get our credibility back and it will rebuild our sponsor portfolio. It might take two to three years. We are ninth in the championship – with a top engine I think we would be fourth right now and just on the FOM money we could cover the engine side, so it will not be a big risk on the monetary side. Thanks to the shareholders who have been brave enough to take a sporting choice and not hurt McLaren. They could have said, 'Let's wait until Honda wakes up'.
Q: There was often the impression from the outside that McLaren and Honda were talking past each other. Is there some truth in that?
EB: I don't think so. Actually the idea was great: to revive the story of McLaren. I think it was more the approach to the project at the beginning. Things could have panned out completely differently if different decisions had been taken at the beginning – but this is always easy to say in hindsight.
Q: Renault will now supply three teams: its own works team, plus Red Bull Racing and McLaren – both major challengers to Renault's own ambitions. Where do you see McLaren in the pecking order? Surely the works team will always come first…
EB: Let's put it this way: legally and contractually we are equal. But yes, the heart is big sometimes – and there are favours given. But as I said, legally and contractually all will be treated the same.
Q: Does it help that you know Renault very well? Being compatriots always makes things easier…
EB: Ha, well, I have been living now for nine years in the UK and you definitely can feel a difference in culture. And when it comes to understanding different cultures I stepped massively up with Honda. But being a foreigner in the UK, I sometimes was the 'peacemaker' between Japan and the UK, certainly in terms of tone and bridging the gap between the Honda and McLaren culture. But to be honest, we already had a meeting about cultural differences with our new partner. You try to ease things to get the best relationship possible.
Q: Is Fernando Alonso part of the package? He won his two titles with a Renault and it would surely have been hard to convince him to do a difficult fourth season…
EB: Yes and no. But to be honest, I don't think he is in that stage right now. He is only interested – and he's been saying this for months – in a competitive car. That is for him. For us – McLaren – we are happy that the shareholders have made a sporting choice and not a business choice and changed the engine. McLaren's DNA is to be competitive – the team has always been in the top three and we belong there again. Today we know that we have a decent chassis, which would allow us to be in the top three again with an equal level engine, so for us as a business it is important to be competitive, no matter what role Fernando plays. We had to make this decision for us. But if you want to be competitive you not only need an engine, you also need a driver. That is when Fernando comes into the picture. We did what we did for McLaren first – but the package includes also the driver.
Q: How close are you with Fernando?
EB: Very close. Fernando wants to stay. You can see it in his body language and the way he speaks. There are marketing details that have to be sorted out and that Zak (Brown) is working on.
Q: What is the schedule for the next couple of months?
EB: We are flat out working on the 2018 car. There are a lot of changes in terms of layout of the engine, so we have to redesign some of the parts we already had in our mind. We are a little behind in terms of decision – I would have loved this decision to have been made a couple of weeks ago – then we need to close Fernando.
Q: How is Honda dealing with your decision? How hard was it to bid them farewell?
EB: Very hard. The whole story for them, as it was for us, was to recreate the legacy of the past. On paper everything looked right. Just the way it's been done was not right, obviously. Luckily we managed to make it an amicable settlement and they understood that all the investment that they have made, they should get a reward from that at some stage. We can't wait – but they can get the reward with somebody else. I am so glad that they have decided to stay in Formula 1 and commit to another team. Personally I feel a bit sad that it didn't work, but these have been very intense three years.
Q: Toro Rosso will run Honda power next season. What advice would you give their team principal Franz Tost?
EB: None - he is a competitor! (Laughs)