'Renault will sneak into the points' predicts Ricciardo despite Q2 exit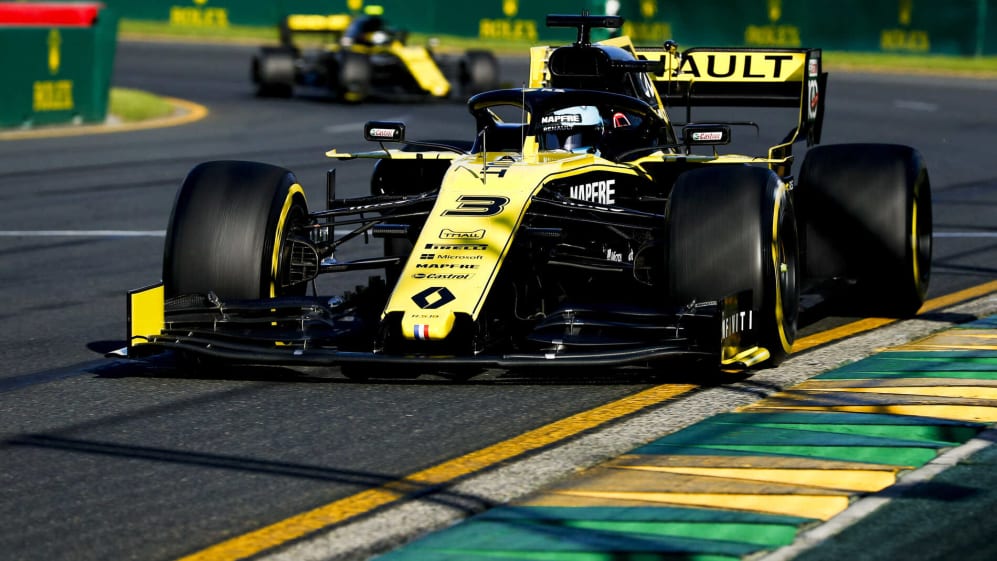 Many Australian F1 fans dared to dream that Daniel Ricciardo could battle it out in Q3 on his first outing for Renault in Melbourne. But a mistake on his final Q2 lap saw Ricciardo eliminated from that segment along with team mate Nico Hulkenberg – and he's has now set his sights on coming back stronger in the race.
Renault were predicted to be the leading midfield team following pre-season testing in Barcelona. But they'll find themselves behind Haas, McLaren, Alfa Romeo and Racing Point cars on the grid for the Australian Grand Prix – an unfair representation of the pace in the Renault R.S.19, believes Ricciardo, who lost out on a Q3 spot by just 0.038s.
"I knew it was going to be close," he said. "But I did believe we did have the pace for Q3. I don't know how deep we could have got into that top 10, but I was just half a tenth to get into Q3 and that was there, that was in the car.
"I actually lost it in the first sector – I was down a bit, close to a tenth there. So that alone, I was more frustrated with myself because I knew it was there in the car."
QUALIFYING: Hamilton beats Bottas to Australia pole as Mercedes dominate
The oft-quoted Ricciardo statistic is that six out of his seven F1 wins with Red Bull came from starting outside of the top four – and Ricciardo says he'll be using that same racecraft prowess to try and come away from Melbourne with his first Renault points on the board.
"Normally if I don't qualify as well as I think I can, I seem to carry a little chip on my shoulder for the race," he said, "and that normally helps me out, so I'll use this fuel for tomorrow.
"I definitely have a lot more confidence in [the car] today. Nico's long run [on Friday] was strong, so very optimistic for the race. It will just be a case of if we can pass and attack, but I'm sure we'll sneak into the points."
Working in Renault's favour? A free choice of tyres on which to start the Grand Prix, with those ahead of them in the top 10 having to start on their Q2 set.