REVEALED: Driver ratings in Codemasters' new F1 2020 game
The new F1 2020 game from Codemasters is set for release on July 10 – and the latest instalment promises to take realism to the next level, thanks to the inclusion of driver ratings for the racers on both the F1 and F2 grids based on their real-world abilities.
There's already plenty of anticipation for F1 2020 thanks to the inclusion of new tracks Zandvoort and the Hanoi Circuit, plus a full 16 classic F1 cars – as well as four iconic machines from Michael Schumacher's career in the F1 2020 Schumacher Deluxe Edition. That's on top of the 10 teams and 20 drivers from the 2020 F1 season, plus Formula 2 drivers and machinery too.
READ MORE: Be the grid's 11th team with the new F1 2020 videogame
But now, we can reveal the driver rating feature that will add to the realism of F1 2020's Career mode and the exciting new 'My Team' functionality, where players can create their own F1 team and choose the driver who will race alongside them in the game as their team mate.
The drivers, including those in the F2 category, are scored from 1-99 across four categories – Experience, Racecraft, Awareness and Pace – with those scores based on real-world data.
The scores the drivers are given will then affect their on-track performances in the game, as well as helping players unlock certain features and technical upgrades.
So, what categories are the drivers scored on?
Experience – A higher experience score will help players collect a greater number of 'Resource Points', used in the game to buy car upgrades.
Racecraft – A higher racecraft score allow the driver to unleash more effective overtakes.
Awareness – A higher score here will mean the driver is less likely to lose control of their car when the going gets tough.
Pace – Quite simply, the higher the pace score, the more rapid a driver will be throughout a race.
So that's the scoring system explained – and below, we'll be showing you the driver ratings for all 20 of the racers on the 2020 F1 grid. We start with the Red Bull, Racing Point and AlphaTauri pairings – and check back over the coming days as we reveal the scores for the rest of the drivers.
Red Bull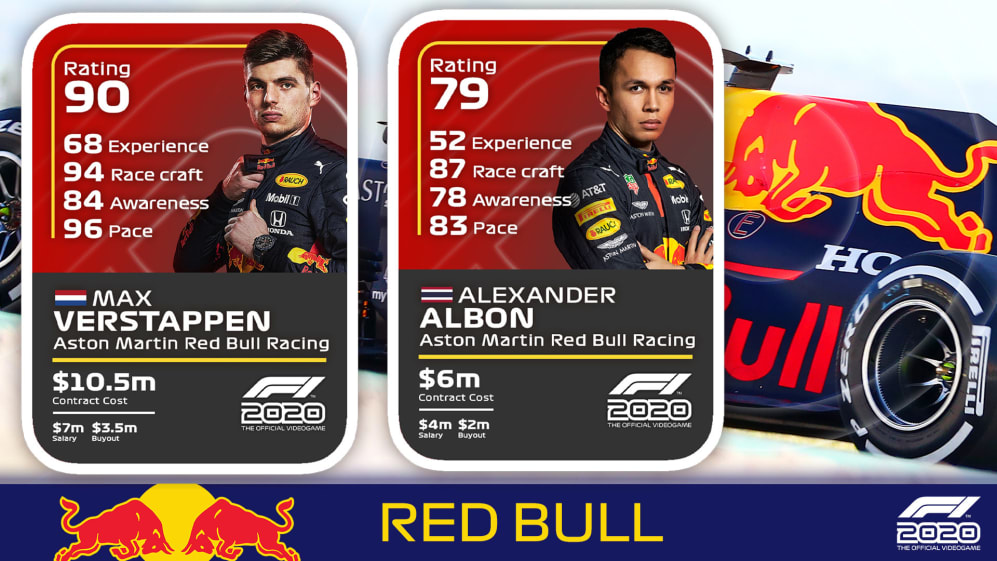 Racing Point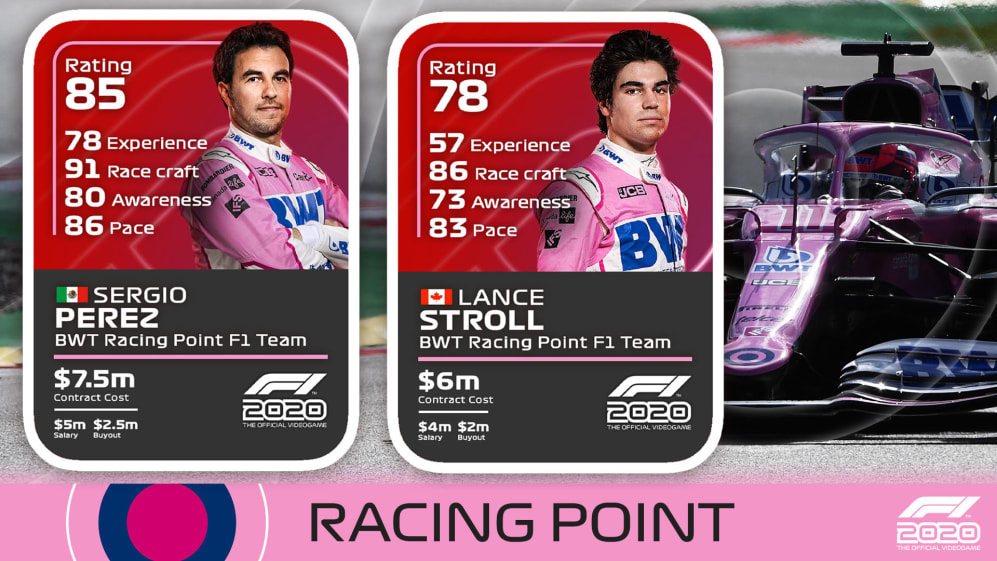 AlphaTauri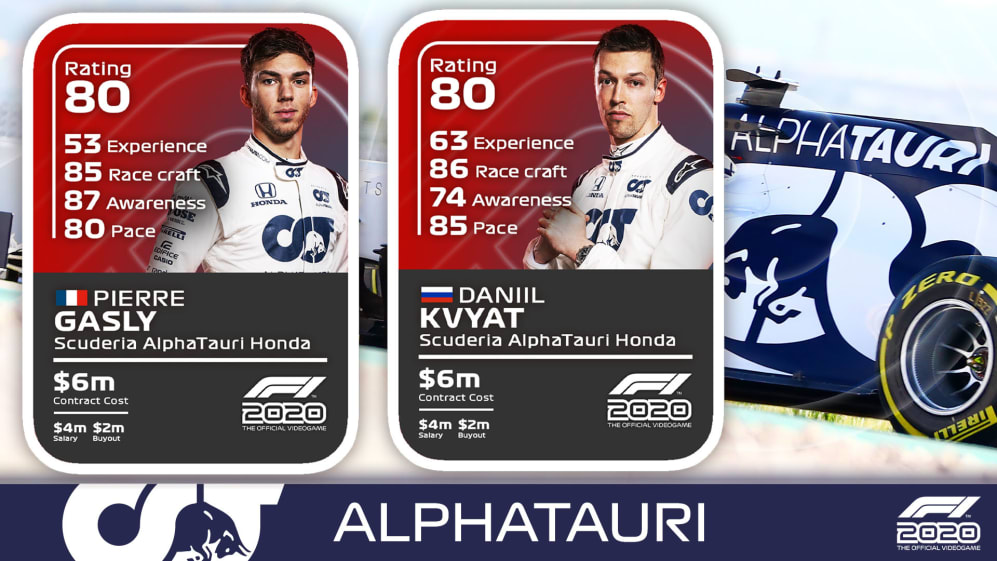 Mercedes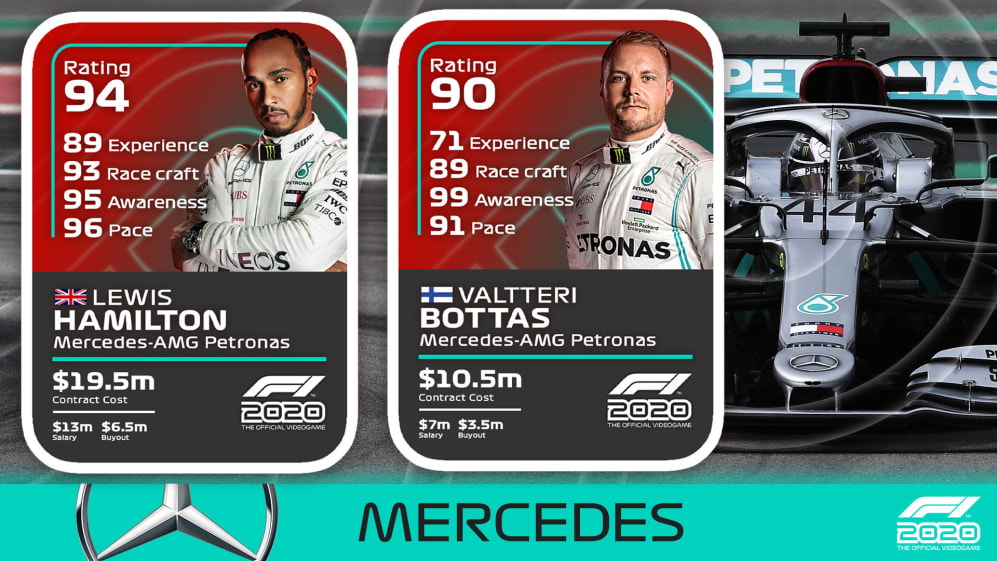 Renault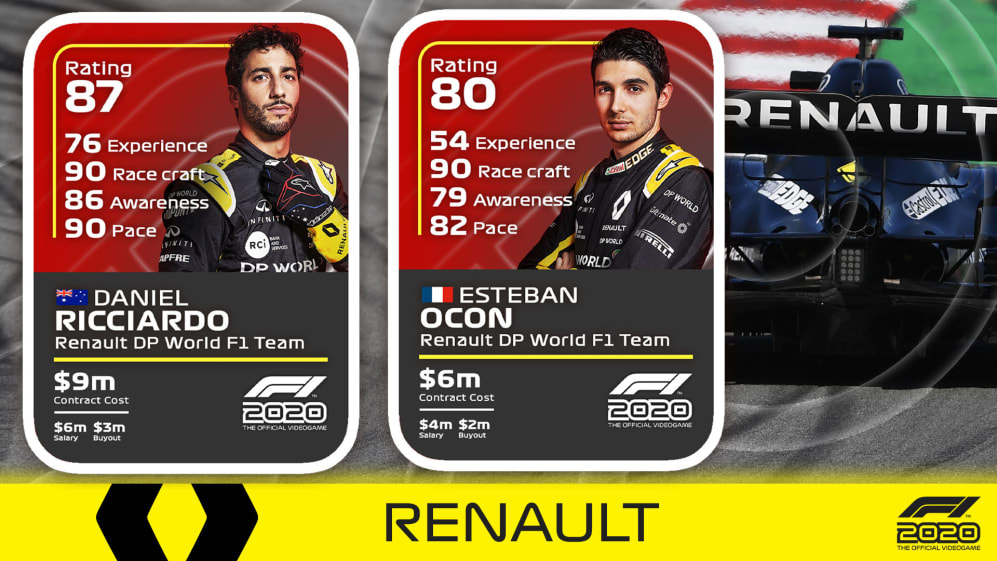 Williams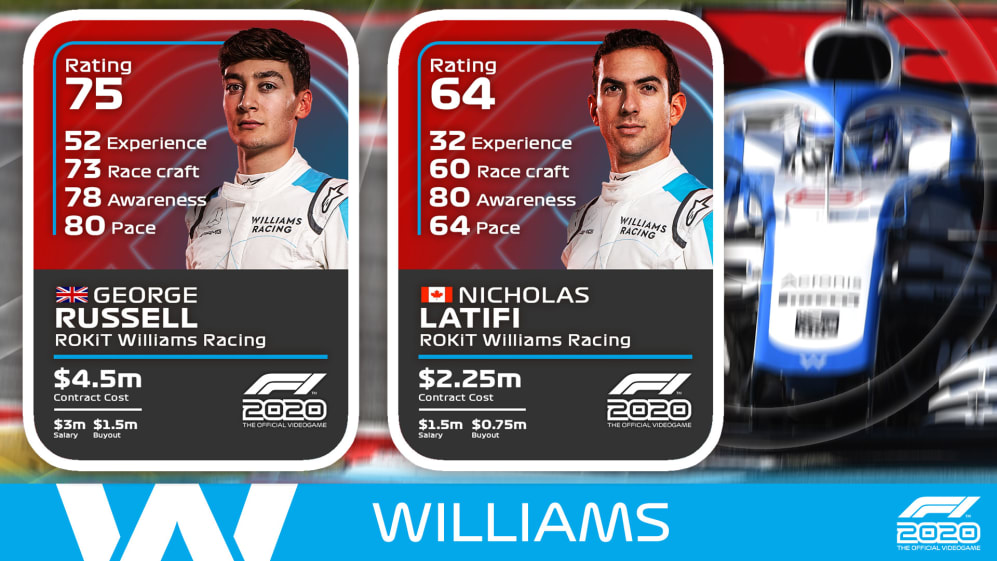 Ferrari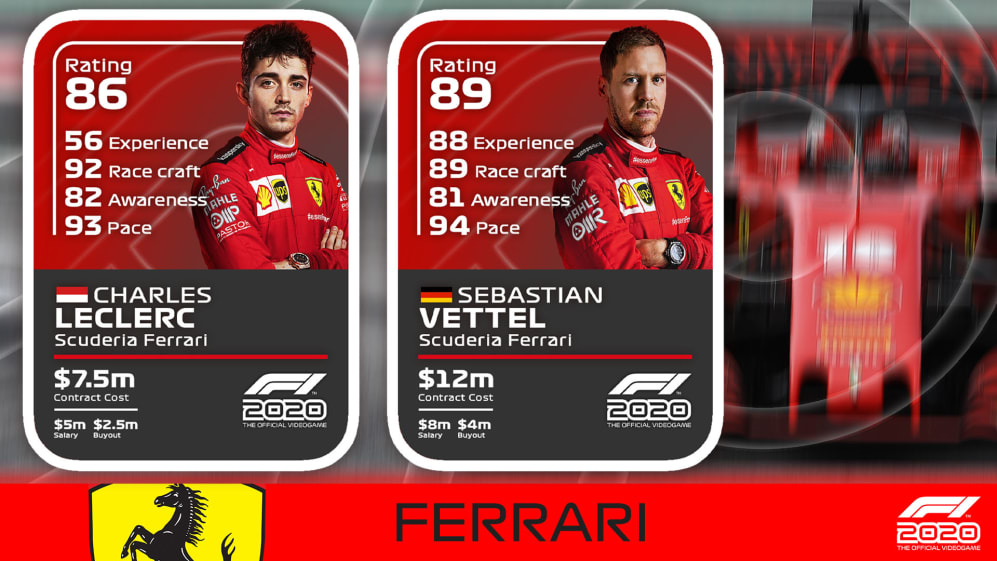 Alfa Romeo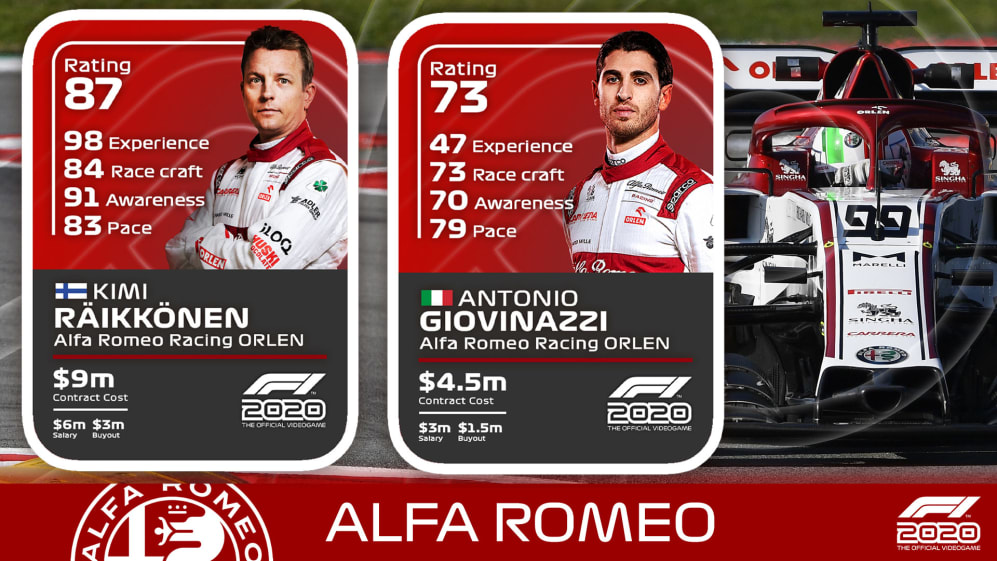 Haas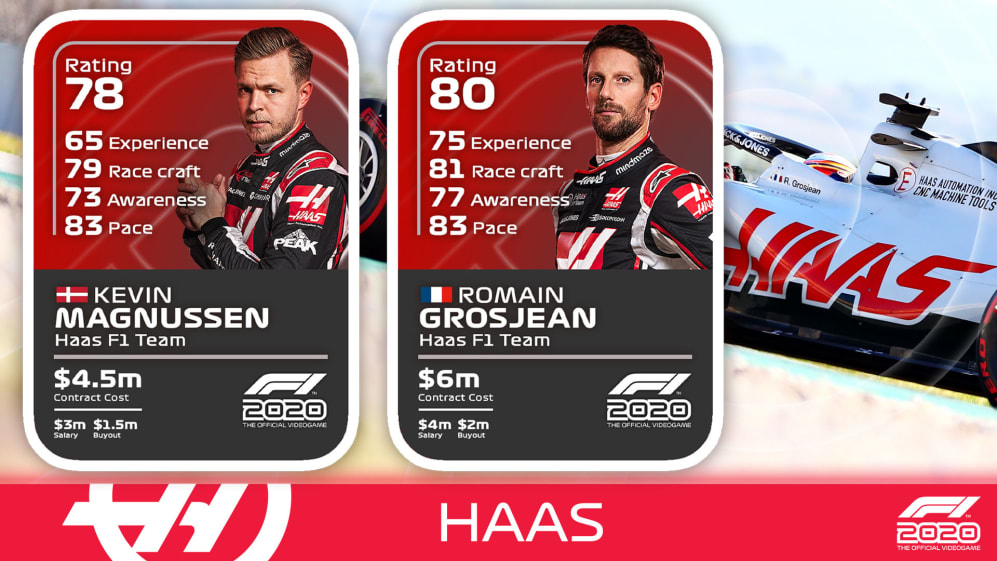 McLaren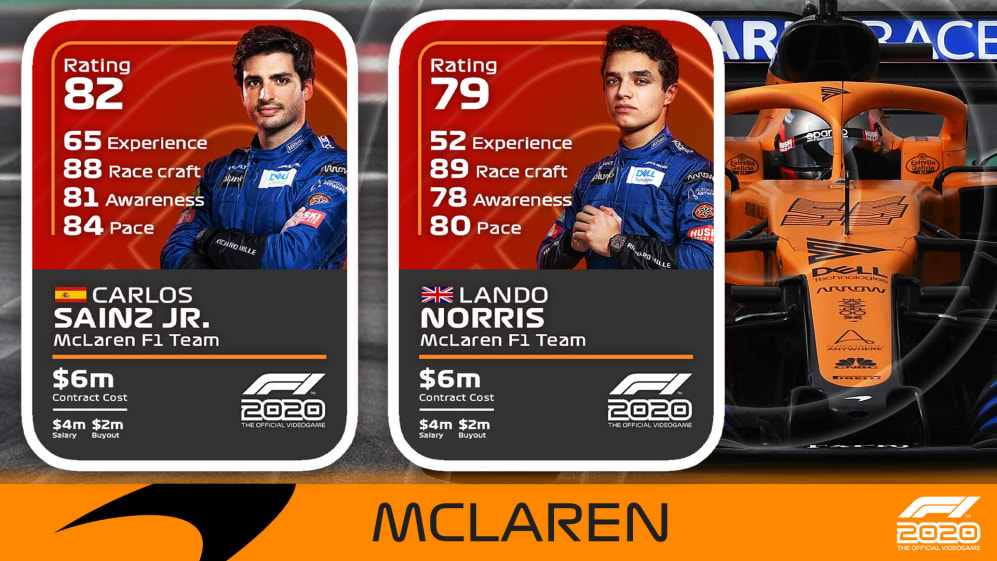 Full Driver Rankings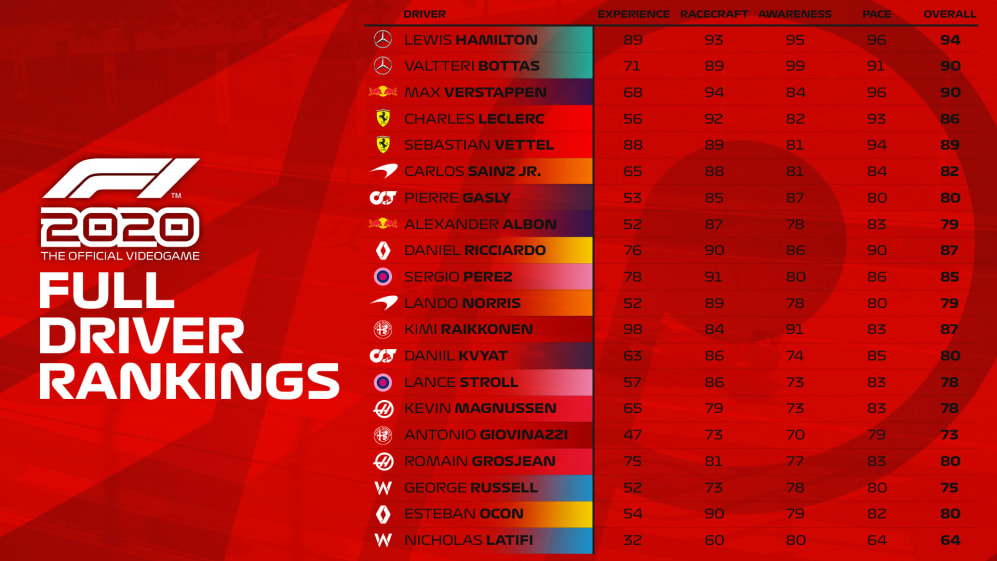 F1 2020 will be released on Friday 10 July 2020 for PlayStation®4 computer entertainment system, the Xbox One family of devices including the Xbox One X, Windows PC (DVD and via Steam), and Google Stadia. Players who purchase the Michael Schumacher Deluxe Edition will receive exclusive content and three days early access.