Feature
REVEALED: Your 5 favourite races of 2021 – plus extended highlights of the winner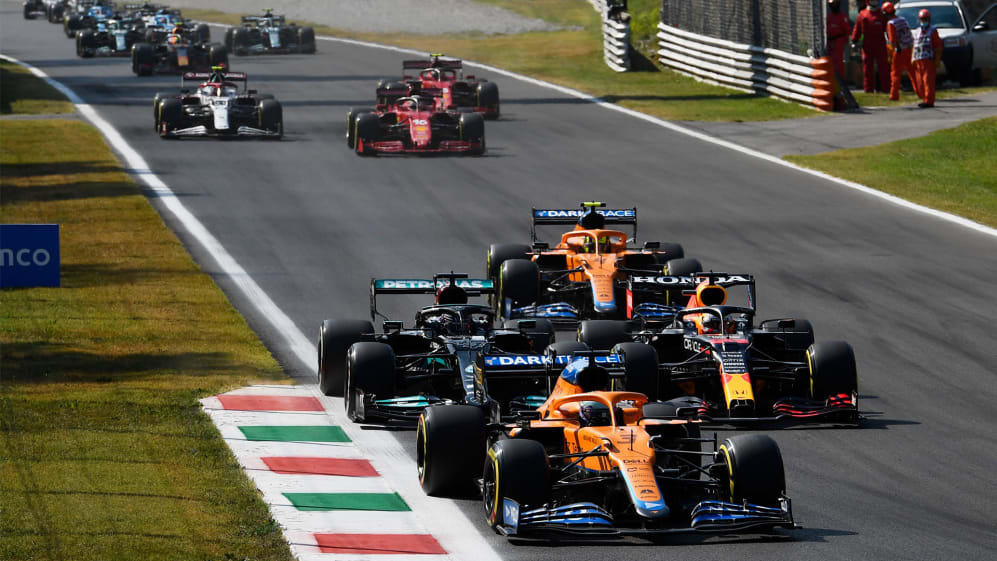 2021 served us up a record-breaking 22 Grands Prix across a season that saw Lewis Hamilton and eventual champion Max Verstappen fight right down to the wire for the title. At season-end, we asked you to vote for your favourite Grand Prix of the year – and you duly elected a deserving winner.
The 2021 Italian Grand Prix was the race that came out on top, after we'd counted up the votes from over 52,000 F1 fans.
EXCLUSIVE: The Top 10 F1 drivers of 2021 – as chosen by the drivers
A fine choice it was too, featuring as it did a jaw-dropping and decisive crash between Hamilton and Verstappen, which left the Dutch driver's Red Bull RB16B parked atop Hamilton's Mercedes.
That helped paved the way for one of the feelgood stories of the year, as Daniel Ricciardo took his first victory since the 2018 Monaco Grand Prix, and McLaren's first since the 2012 Brazilian Grand Prix – Ricciardo having taken the lead at the start with a decisive move on former Red Bull team mate Verstappen into the first corner.
READ MORE: 10 things every Formula 1 fan should be excited for in 2022
Not only was Ricciardo back in full shoey mode, but he was followed home by McLaren team mate Lando Norris too, for McLaren's first one-two since the 2010 Canadian Grand Prix. No wonder McLaren Racing CEO Zak Brown would later get a tattoo of the Monza track on his arm to remember the occasion…
Your top 5 races of 2021
1. Italian Grand Prix – 19%
2. Abu Dhabi Grand Prix – 16%
3. Sao Paulo Grand Prix – 10%
4. Azerbaijan Grand Prix – 8%
5. Hungarian Grand Prix – 7%
And now that the voting's done, enjoy extended highlights of the 2021 Italian Grand Prix in the video player below.