Ricciardo credits F1 shutdown for improved pace as he looks forward to Zandvoort return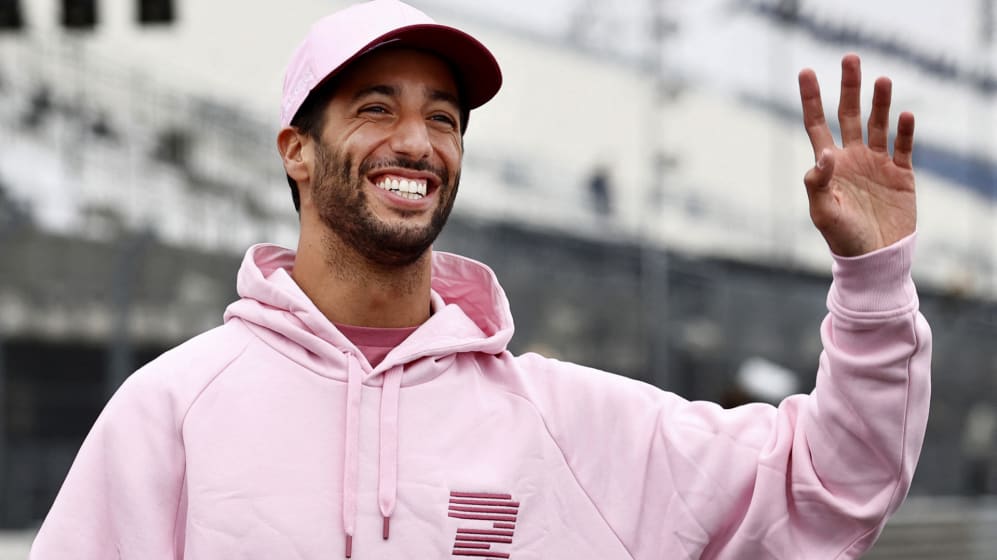 After finishing fourth in a rain-hit Belgian Grand Prix, Daniel Ricciardo has said he's found a new burst of pace with McLaren after the summer break and is looking forward to a stint of "problem-solving" as he returns to Zandvoort for the first time in over a decade…
The Australian qualified fourth, on the second row, at Spa-Francorchamps and took half points from that position after the race was severely shortened in torrential rain. He credited a fresh start and the F1 summer break, which preceded the Belgian Grand Prix, for his improved qualifying speed.
READ MORE: Home hero Verstappen itching for low fuel qualifying runs at 'very special' revamped Zandvoort track
"I think having the break was a good thing, yes, it was a time to just step back and even during the season, even if you got a weekend off, you're kind of still in it, where the forced shutdown forces you to forget about the sport for a bit and just remove yourself, and look from kind of a different point of view. And that was cool to just kind of step back and come into Spa with, yes, I'll simply just call it a fresh approach.
"I was building up to it. Qualifying, Q1 was a bit off, Q2 was a bit better and Q3 was a step again, so you know, I still wouldn't say I'm maximising everything but it was definitely a step in the right direction – so [I'm] happy to have another couple in quick succession with here and Monza next week," he added.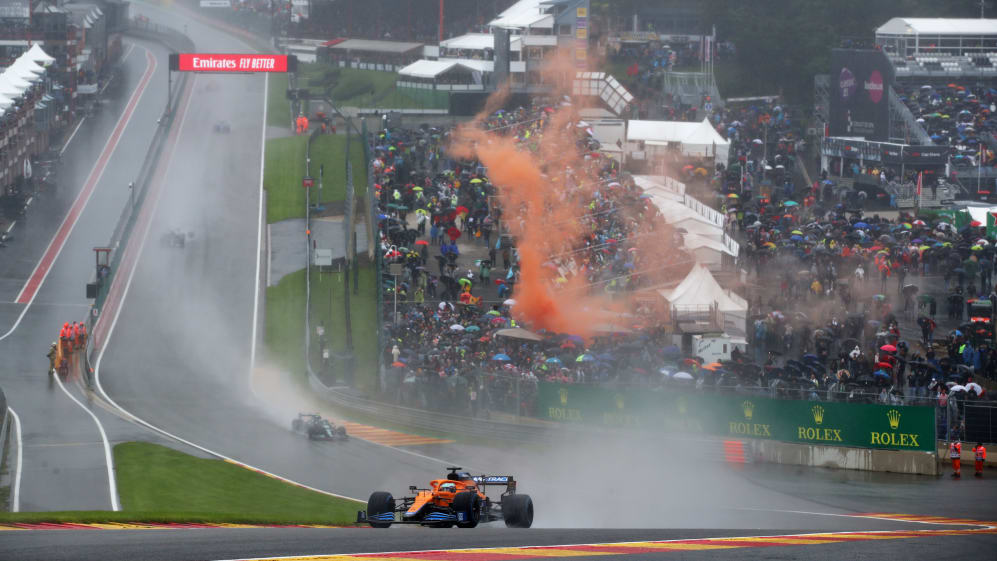 With his last appearance at Zandvoort being in the 2009 Formula Renault 3.5 Series, Ricciardo said he doesn't remember much of the circuit but – as it's been remodelled with banked corners and new run-offs – he's excited to learn what is essentially a new track for him.
"I'm excited, for sure. You'd think as a driver, I've raced here in '09 – so quite a lot of time ago now – and I don't actually remember that much of the circuit. Obviously, we did some prep before coming here to refamiliarise but I think going in F1, like getting into a new circuit again, trying to learn a couple of techniques and a few tricks around a new track is always exciting; it's fun, and you're trying to do like some problem-solving in a way, to figure out the best line, what kerb to take, and that's fun," he explained.
READ MORE: Formula 1 and Belgian GP promoter 'working through options' for ticket holders after red-flagged race at Spa
"Doing the track walk this morning was cool as [there are] some really different corners, I would say – some that we don't get on other tracks around the world and some of the banking and the direction changes are really cool, quite high speed.
"For now, just excited to be able to drive a car quite fast around here," he concluded.