Home hero Verstappen itching for low fuel qualifying runs at 'very special' revamped Zandvoort track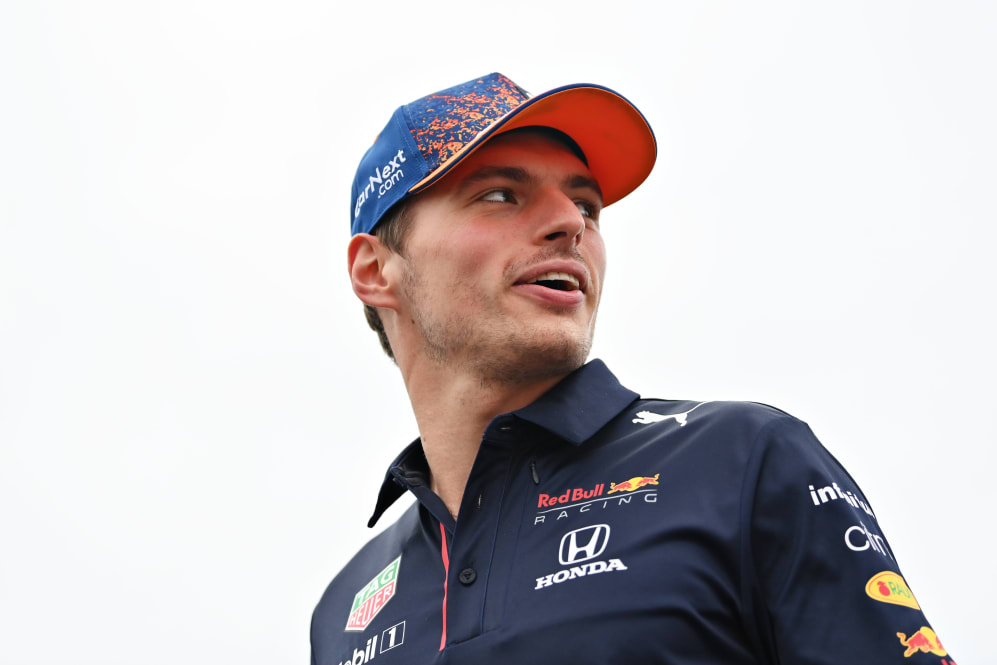 Max Verstappen is buzzing for his first home Grand Prix in the Netherlands and the return of Zandvoort to the F1 calendar for the first time since 1985, and said he was relishing the "old-school" challenge of the track, especially on low fuel runs in qualifying.
Having taken half-points from pole position in a shortened Belgian Grand Prix, Verstappen enters the second of his two home races this season second in the championship, just three points behind Lewis Hamilton. At Zandvoort, he was clearly excited to take to this unique circuit in front of thousands of his fans.
READ MORE: Old school thrills, Verstappen's crowd and more – 5 fascinating storylines ahead of the Dutch Grand Prix
"I have to say, they've done an incredible job setting this all up and first of all on hosting the Grand Prix, but also now how you look at the whole complex as a whole, it looks very cool and I hope we can have a good fun weekend, of course with a good result; that's always what you try to aim for, but I think we can enjoy ourselves on a Saturday once the fuel comes out and we'll see how fast we can go around this track," he began.
But the Dutch-Belgian driver made sure to clarify that this wouldn't be his first home Grand Prix: "Not quite! It's not my first home Grand Prix. It's my first Dutch Grand Prix," he said.
The circuit was overhauled beginning in 2019, with the Hugenholtz and Arie Luyendijk corners now banked – steeper than Indianapolis – with other corners reprofiled to provide a high-speed and high-G challenge for the drivers. Verstappen called the changes "very special" after his Thursday morning track walk.
"Everyone is very interested in the banked corners and I have to say, when you do the track walk it looks very special. You don't really see that a lot on other kind of tracks. It definitely adds something to it. Of course, the last corner… will be easy flat[-out] but Turn 3 gives you more opportunities in terms of what lines you can take."
BUXTON: Raikkonen's departure deprives us of a true original – we may never see his like again in F1
And with Suzuka now off the 2021 calendar, Verstappen said this circuit could provide similar excitement to the much-loved Japanese Grand Prix venue.
"It's designed by the same person, so maybe?"
"It's a bit more old-school, like Suzuka, so when you make a mistake you can get punished a bit more even though they changed a few bits with a bit more run-off. Nevertheless, the feeling here is… what you experience at Suzuka, for example."