Ricciardo delighted with first points since Austin, as McLaren team mate Norris rues double dose of bad luck in Jeddah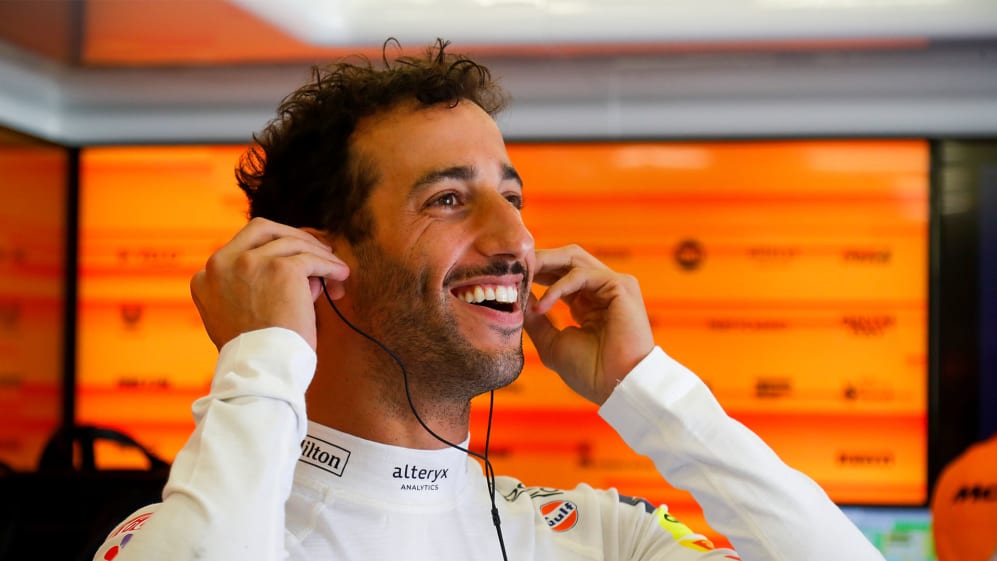 On Saturday night Daniel Ricciardo claimed he had a car that could have qualified in the top five and that he'd find a way to recover on Sunday, and he duly did – even if he wasn't fully satisfied with fifth place.
Ricciardo started on the hard tyre from 11th place and quickly fought his way into the top eight with a strong start, before the first red flag saw him get a free pit stop and run fourth. But the Australian felt the need to change tyres under the red flag hurt his chances of an even better result, with Esteban Ocon nearly beating Valtteri Bottas to a podium.
"I'm happy with the top five, for sure," Ricciardo said, after securing his first points since the United States Grand Prix back in October. "It was just a long day! I think already the race start is late and then having red flags as well, it's a very long day so I'm ready for some sleep. But I'm happy, I'll go to bed happy tonight.
READ MORE: Ocon distraught after Bottas denies him Saudi podium – but warns that Alpine becoming 'dangerous' for rivals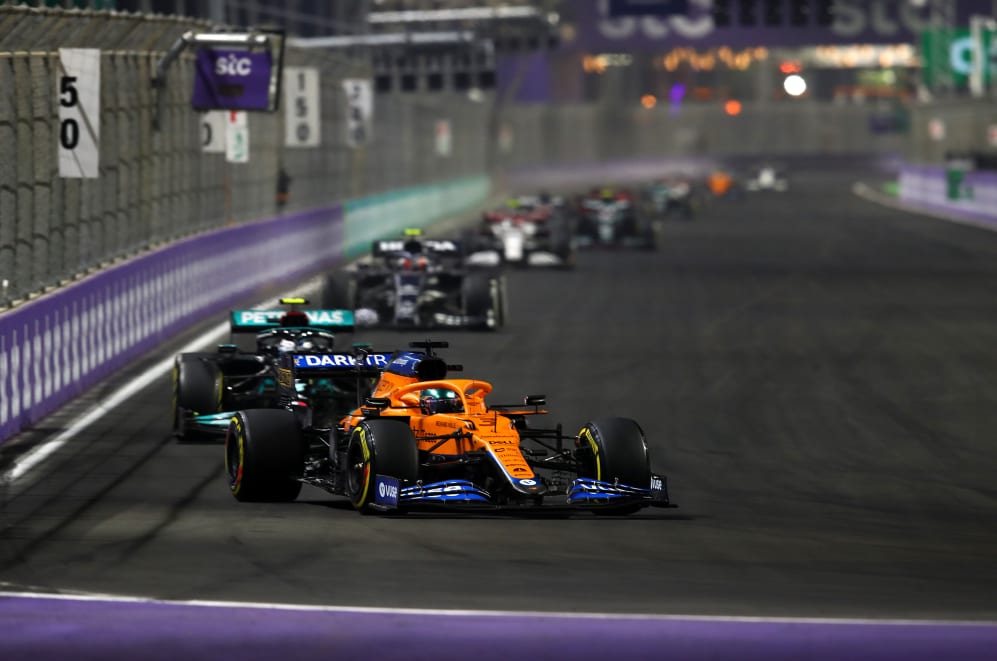 "The red flags in a way were good because the starts were good so I was able to always move forward pretty much, in two out of three starts. But I started on the first start with the hard and I think that was the tyre, so once it was a red flag it was a little too used to go again and we were forced to do the rest of the race with the medium and it wasn't as fast as the hard.
"Potentially I could have challenged Esteban at least a little more with the hard, but in any case happy to get a top five and definitely it's nice moving forward, so no complaints."
READ MORE: Saudi Arabian GP Facts & Stats - Title rivals tied ahead of final round for only second time ever
Ricciardo's race was almost the complete opposite to his team mate's, with Lando Norris pitting under the Safety Car that was deployed before the red flag, dropping him down to 14th place where he would then have to restart – leaving Norris with a few choice words regarding that part of the regulations...
"I've got nothing to talk about!" Norris said. "I'll just say the rules should get banned, and they should bin the rules, they should press delete a number of times until that line and paragraph is deleted and erased from history.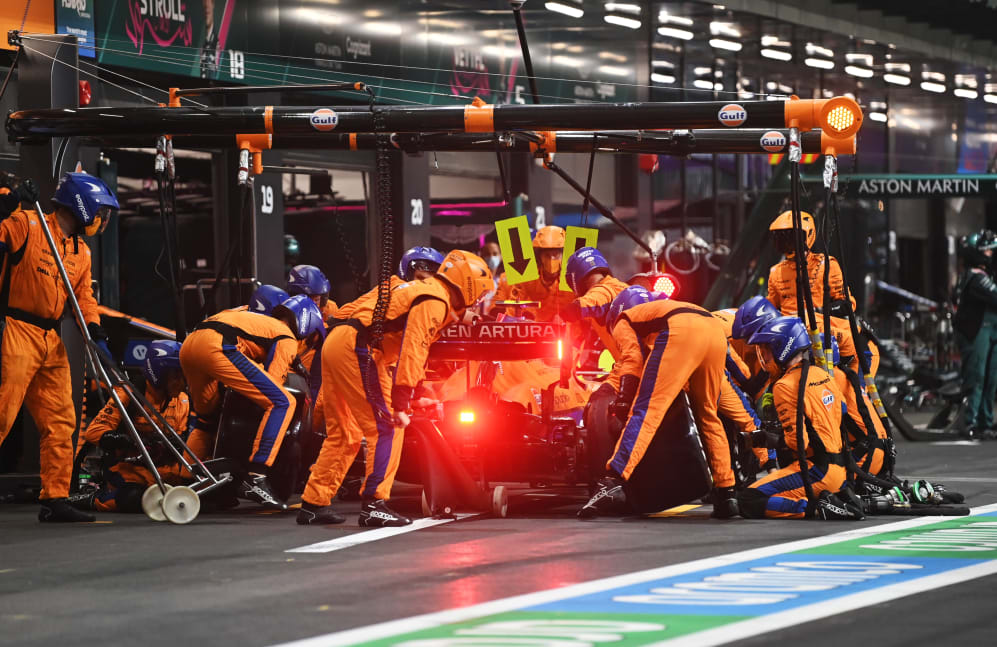 "I don't know. I've scored one point, one point, two points, one point – I think I should still be very happy with that!" added Norris, of his four-race run of finishing either P9 (in Qatar) or P10 (in Mexico, Brazil and Saudi Arabia).
It wasn't just the red flag that hurt Norris, though, as he said he couldn't even profit from a collision between Sergio Perez and Charles Leclerc on the first race restart, although he eventually climbed back up the order to finish 10th.
"From effort I should get a 10 out of 10," joked Norris. "[One point] is better than nothing. I just got unlucky a lot of the time, the red flag ruined everything – basically everyone got ahead of me. And then even with the crashes, the one with Perez I was on the left and I got unlucky again and I couldn't go right, then everyone's like kamikaze and crashing into each other.
"Just a long race to score one point but better than nothing. It keeps me in the fight so, brilliant day!"
RACE HIGHLIGHTS: Catch up on a frantic first ever Saudi Arabian Grand Prix