Ricciardo fears Renault may have fundamental car issue to solve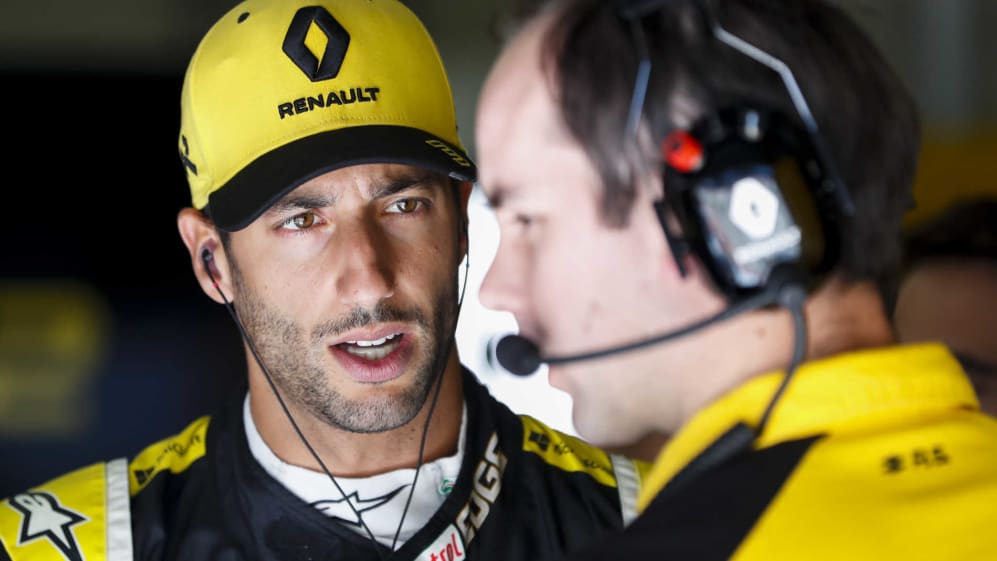 Fourth overall in last year's constructors' standings, Renault were hoping to build on that success with a storming 2019 campaign. Instead, Daniel Ricciardo has revealed that he is "suspicious" of the car's balance and set-up after his team's tough Austrian Grand Prix weekend.
It's been a rocky road as a constructor for Renault, using their own engine but failing to match the might of Ferrari and Mercedes. Not only that, customer team McLaren are clearly ahead, Lando Norris bagging a sixth-place finish at the Red Bull Ring and team mate Carlos Sainz earning eighth from 19th on the grid.
In contrast, Ricciardo had to settle for 12th in Austria, one place ahead of team mate Nico Hulkenberg. The Australian cites a potential fundamental problem with the Renault R.S.19.
"We struggled all weekend," he said after the race. "Nico and I felt like we were not quite there with the set-up… we never really looked like a Q3 car from the start.
"I feel like there is maybe something more fundamental with the car that we have not got on top of yet because we have changed a lot and always ended up with the same outcome."
The team brought in upgrades for the French Grand Prix at Circuit Paul Ricard to build on their double-points finish in Canada. And it seemed to work, Ricciardo securing a third consecutive Q3 appearance followed up by a strong race performance by both drivers.
But did those upgrades hamper the team's performance in Austria?
"At the moment there is no concern that what we brought there is hurting us," maintained Ricciardo.
"I will say we did expect a bit more from these upgrades in terms of lap time translation. And that has not really shown.
"It is tough because it was not great and it was quite frustrating in the car, but also just because it is the first time, we haven't been in Q3 for a while. We have to be constructive and the most important thing is to try to really understand why, as opposed to just throw it away and say that 'this track does not suit us'."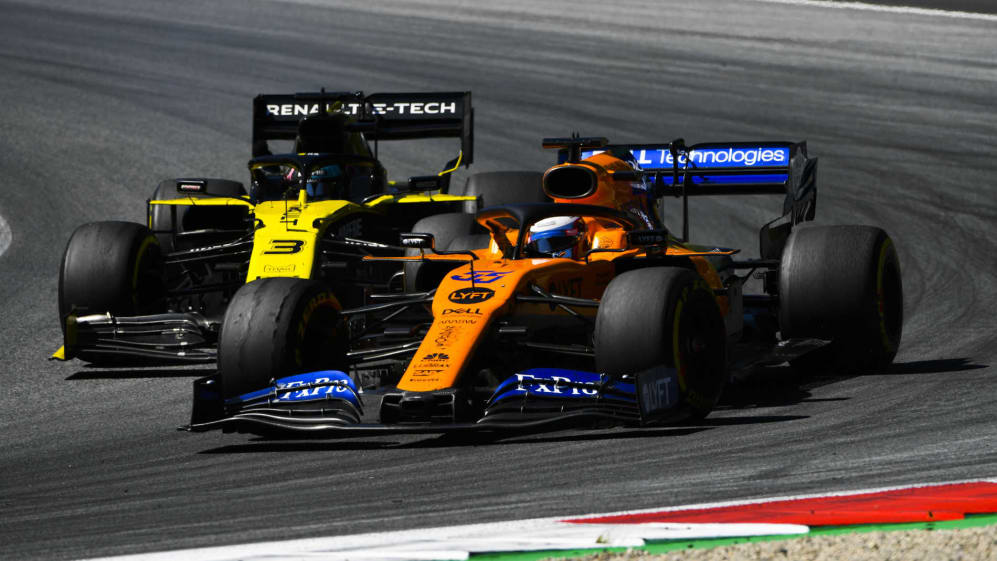 For me it was nice to get some Q3s, it was a shame to stop that
He explained further that the R.S.19's problems lie in slower corners, and the team is having problems with its balance once again after signs of improvement earlier in the season.
"We struggled a lot so far this weekend with the low-speed corners – front tyres locking on braking, and just the lack of feeling on the front of the car. So that has been quite tricky, and something that we got a lot better since the start of the year, especially for me.
"But it feels like we are back in that difficult area. We changed a few things to try and address it. But it didn't really help, so that is why I am a little bit suspicious or curious if there is something maybe we are missing on the car.
"The guys checked the set-up and everything – but it didn't really feel like it was adapting much to changes. I would say that the characteristics were slightly different so far this weekend. A tough one to know right now."
Now, Renault have a mountain to climb in the fight for fourth in the constructors' championship. Twenty points behind McLaren, 10 ahead of Haas with 12 Grands Prix remaining, Ricciardo and Hulkenberg need the Renault's issues solved.
READ MORE: The Winners and Losers of the Austrian Grand Prix
The objective now is to halt a potential downward spiral.
"For sure it has broken a little bit of momentum," added Ricciardo. "For me it was nice to get some Q3s, it was a shame to stop that. For the team there is certainly some things we need to understand.
"We had made progress for sure, and in Canada and Monaco we showed that. But obviously we are still able to be back to where we don't want to be.
"We need to understand why. We are still not perfect, so still some work to do. I don't believe this will now be our trend, I hope it isn't."