Feature
The Winners and Losers of the Austrian Grand Prix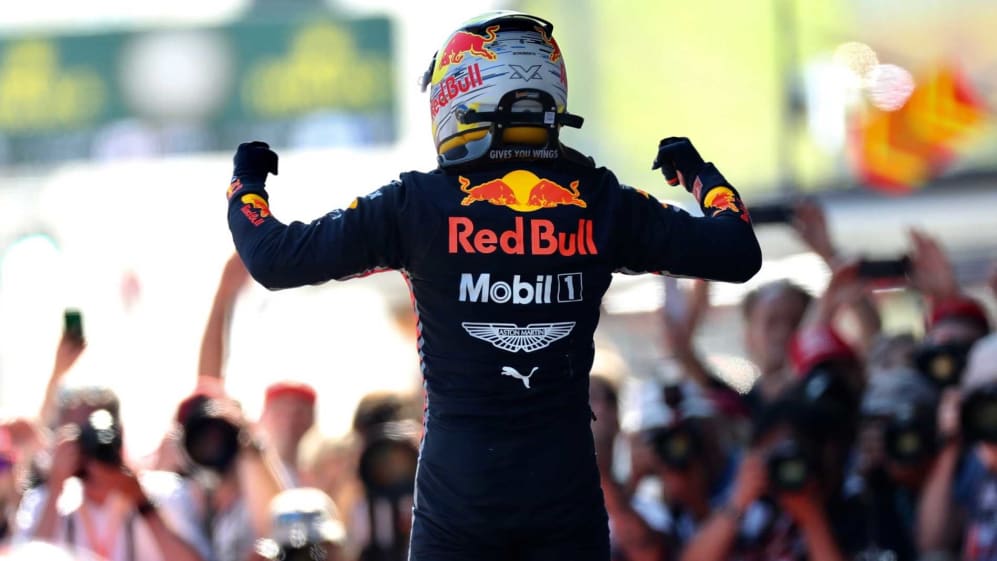 Formula 1 was treated to an absolute thriller of a race in the Styrian hills, with plenty of success stories to choose from. But not everyone left the Red Bull Ring with something to smile about. We pick out the winners and losers of the Austrian Grand Prix…
Winner: Max Verstappen
Was there any doubt this guy would be top of our list of winners? Max Verstappen is a racing sensation and he proved that once again in Austria, fighting back from a poor start, which dropped him from second to eighth, to take victory with a series of scintillating overtakes.
And he did all that with an engine that is considered the fourth best of four, on a circuit that rewards a strong power unit. His victory ended a run of eight successive Mercedes victories. He was also the last driver to beat a Silver Arrow, when he triumphed in Mexico last October.
Victory at the Red Bull Ring, in front of his adoring travelling fans – most of them kitted out in orange and chanting his name – was his second in a row here. He even got the fastest lap of the race, his tally of 26 helping him jump above Sebastian Vettel into third in the drivers' standings. What. A. Drive.
Loser: Charles Leclerc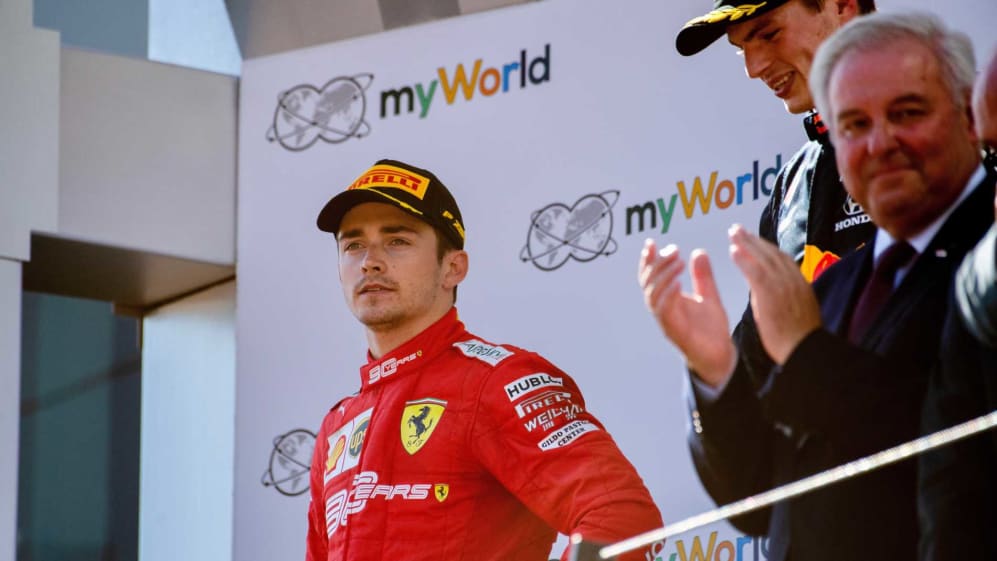 Charles Leclerc was just over two laps away from being classified as a winner, the Monegasque doing nothing wrong as he skated away from pole position and controlled the race at the front.
But on tyres that were past their best, he was caught rapidly by Verstappen – and though he defended bravely, he simply couldn't hold on against a barrage of attacks.
Second is still his best result in F1 – but that will be of little consolation right now. He will feel he should have had two victories by now (the other being Bahrain, of course). But you get the feeling it won't be far away.
CONTRASTING OPINIONS: Leclerc & Verstappen on the dramatic pass that decided the Austrian GP
Winners: Salespeople of orange t-shirts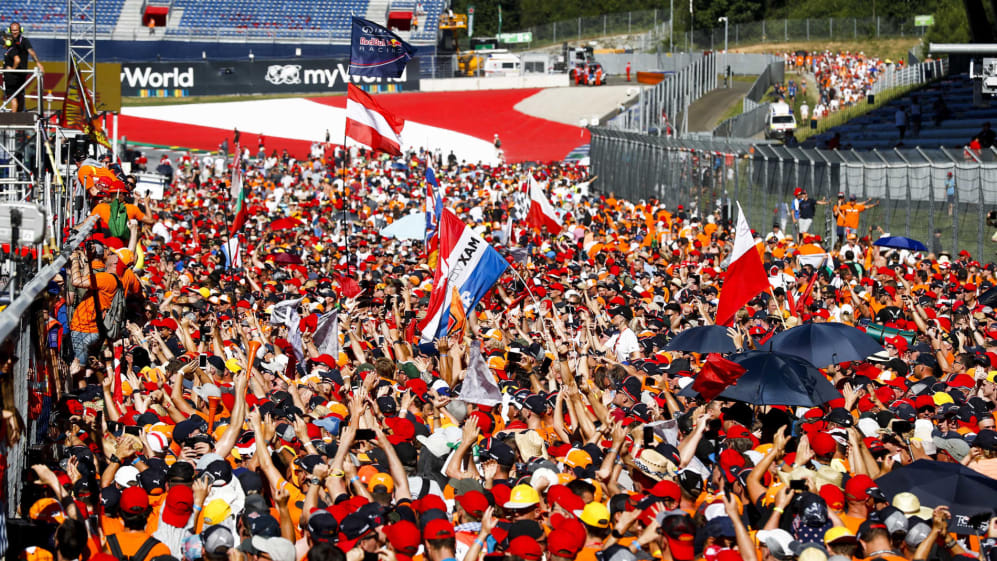 Max Verstappen fans clearly know how to show their support for their man. No expense is spared as they kit themselves out head to toe in merchandise – with an orange t-shirt the most popular choice.
It's quite a sight to behold when you see packed grandstands, with a sea of orange – whipping up a fantastic atmosphere. And you can imagine it all kicked off – in a good way – when their man won.
Losers: Mercedes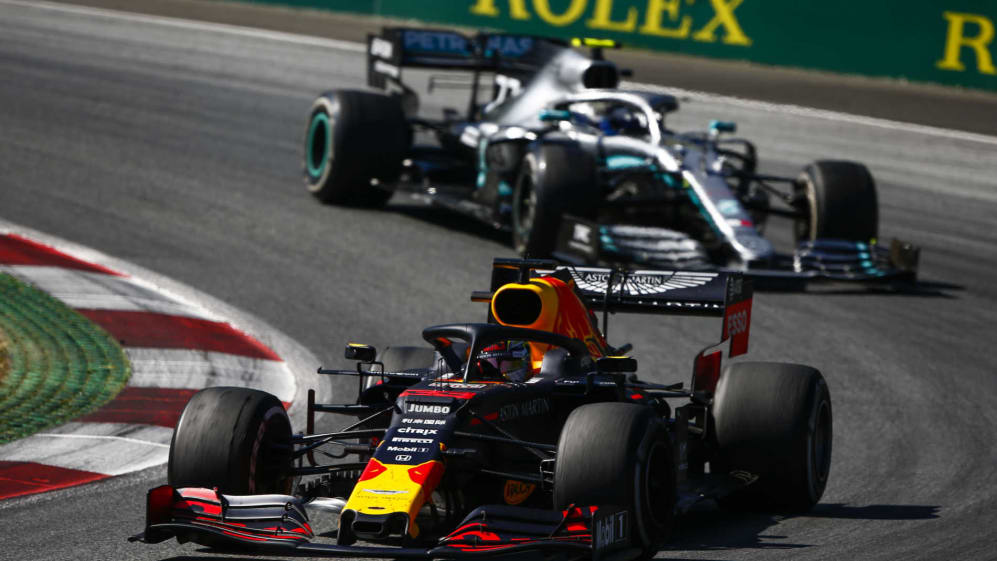 Mercedes' hand luggage will be lighter for the first time this season, with only one trophy for Valtteri Bottas' third place, rather than double driver and one constructor haul to factor in.
To be fair, they had anticipated a difficult weekend so to still come away with a podium is a reasonable result. They also still have a comfortable lead in the in the constructors' championship, too.
And Lewis Hamilton, who ended his streak of 10 consecutive podiums with fifth, still has a healthy lead over Bottas. But they are perfectionists – and nothing less than victory matters.
Winners: Verstappen fans
Max Verstappen's fans are among the most committed in the world, travelling in huge numbers to Belgium and Austria to support the driver Red Bull boss Christian Horner believes is the best driver on the grid.
Just think what it'll be like when the Dutch Grand Prix returns to Zandvoort, eh? This year in Austria, the place was packed, with the campsites around the circuit jammed with his crew.
There were banners and Dutch flags everywhere, with fans lining the entrance to the circuit from the early hours of the morning until the end of the day, just to catch a glimpse of their hero.
And he didn't disappoint them when it came to race day…
Losers: Front-wing endplates
The lifespan of a front wing endplate is pretty small, given the rate of development in Formula 1 – but they were restricted even more at the Red Bull Ring, as drivers were caught out by the sausage kerbs.
Christian Horner suggested his Red Bull team suffered around £250,000 worth of damage in first practice alone with the damage the kerbs caused to their front wings...
Winner: Antonio Giovinazzi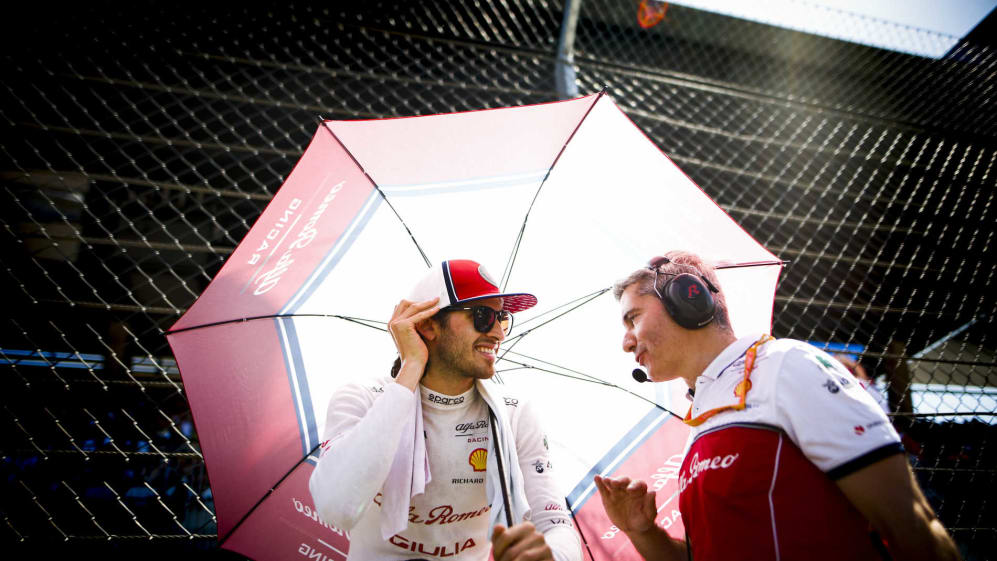 It's been a long wait. But in Austria, Antonio Giovinazzi was rewarded for his perseverance – converting his recent strong qualifying form into his first F1 world championship point.
The Italian has been under significant pressure, particularly as his more decorated team mate Kimi Raikkonen has now scored points in six out of nine Grands Prix. But he has kept his head down, worked hard and - in his 11th F1 race - been rewarded by the faith his team has afforded him.
Loser: Antonio Giovinazzi's hair
Oops! Error retrieving Twitter post
But while it will have been a relief to score a point, Giovinazzi's top 10 place came at the expense of some of his luscious locks.
For the Italian had made a promise to team boss Frederic Vasseur that when the first point was scored, he could take the scissors to the Italian's impressive mane.
And Vasseur didn't waste the opportunity, chasing him round the motorhome until he got his man.
Winners: McLaren
Their performance in France was impressive. What they did in Austria was even stronger and added weight to the argument that McLaren are finally back on the up.
Lando Norris' fifth place in qualifying was stellar, his start – where he fought Lewis Hamilton – was thrilling and offered a glimpse into what we can expect in the future, while he eventually finished in a strong sixth. That result means McLaren have now finished 'best of the rest' in three of the last four races.
His team mate Carlos Sainz was equally brilliant, rising from the back to finish eighth. Collectively, they scored enough points to move them 20 clear of Renault. Is this the dawn of a new era?
Losers: Haas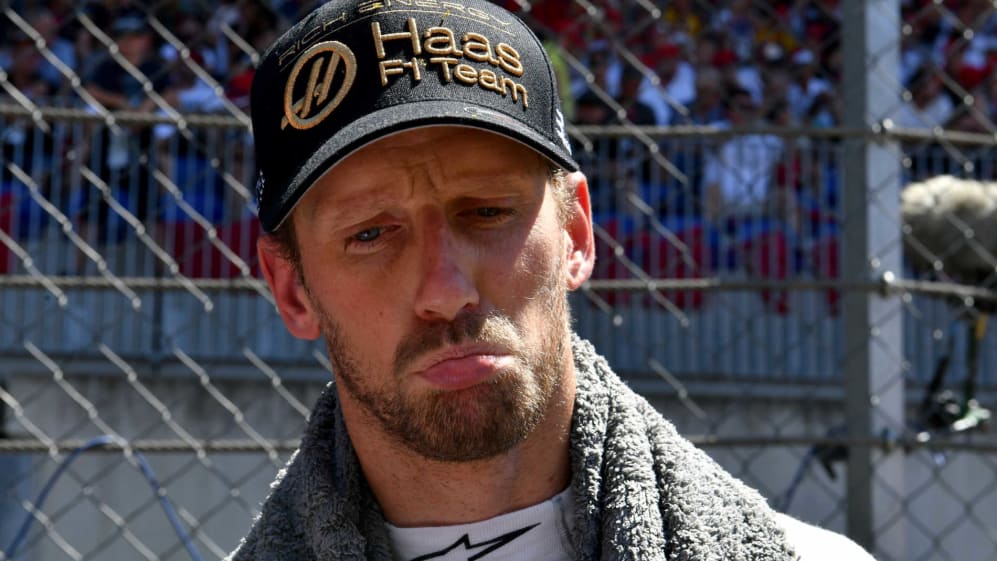 It's painful to watch the American team's struggles right now. On qualifying day, they look like the fourth-best team on pure pace, with Kevin Magnussen delivering a brilliant lap to qualify fifth before dropping to 10th because of penalty for a gearbox change.
But on race day, they just go backwards. And they don't know why. "We have no clue," said Team Principal Guenther Steiner. This was the third race in succession that they have now failed to score.
Of course, there is a long way to go – but races like Austria used to be one they could rely on to score well. To fail there, after finishing fourth and fifth at the Red Bull Ring in 2018, will be particularly excruciating as they languish in ninth in the constructors'.
Winner: Honda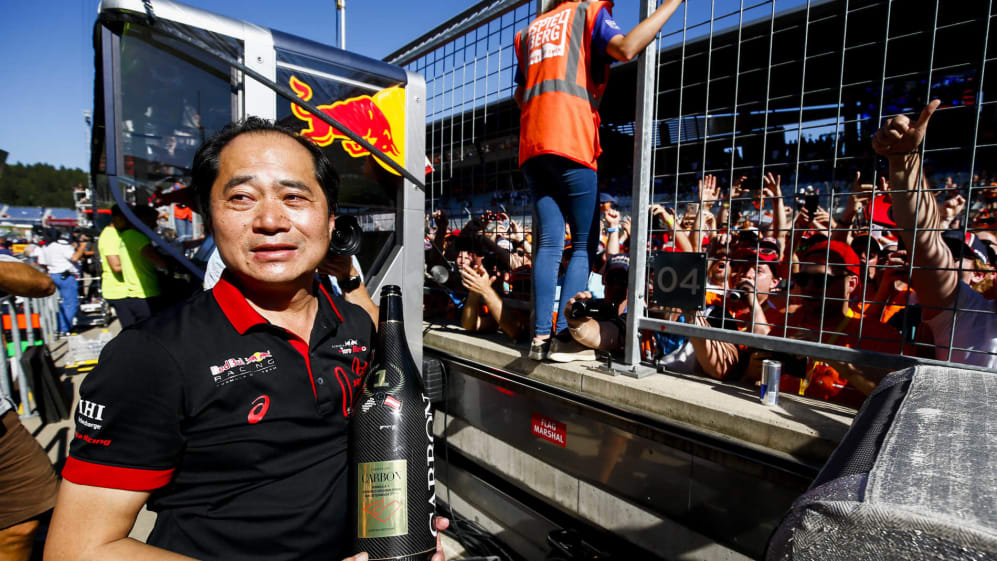 There wasn't a dry eye in the Honda motorhome on Sunday evening, the Japanese manufacturer – who have remained utterly committed to making their F1 return work – getting the reward they so deserved.
They've had a couple of podiums this year, which they were happy about – but it was the win they really wanted. And Max Verstappen gave it to them – and in front of the Honda board of directors, too, who had come to watch Red Bull's home race.
It was a first victory since they returned to F1 in 2015 and actually the first since Jenson Button won in Hungary back in 2006. Richly deserved.
Loser: Pierre Gasly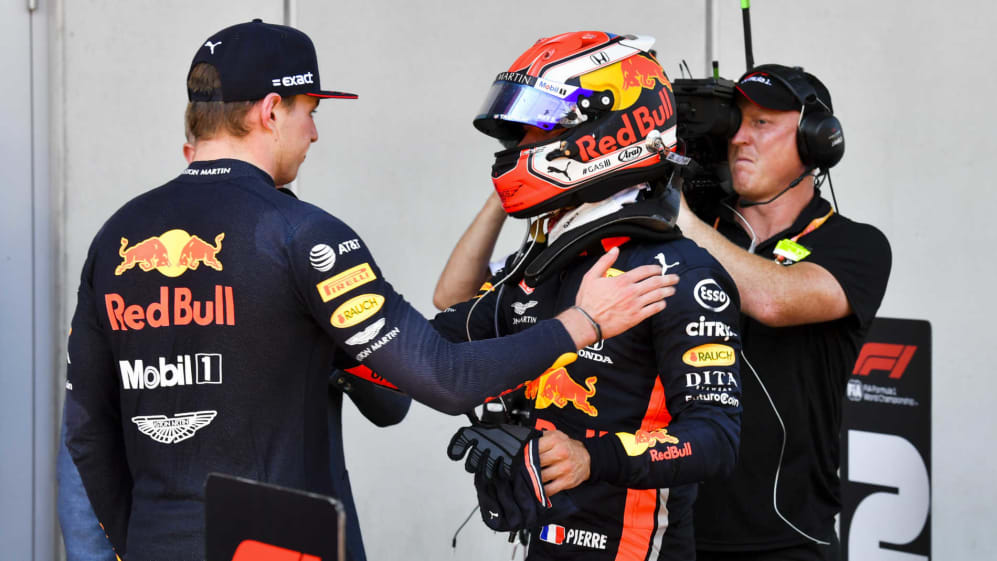 While there were celebrations galore in the Red Bull hospitality, one person who won't have been keen to get in on the act was Pierre Gasly, the Frenchman finishing a lap down to team mate Verstappen in seventh.
To be fair to him, he has now scored in each of the last five races – but so impressive has Verstappen been, that form isn't good enough. His tally is just one third of what Verstappen has managed.
Red Bull say they will support them, and he proved he was quick during his time at Toro Rosso. But he needs to get on top of the RB15 – and fast.