Ricciardo filled with 'rage' after qualifying 13th in Mexico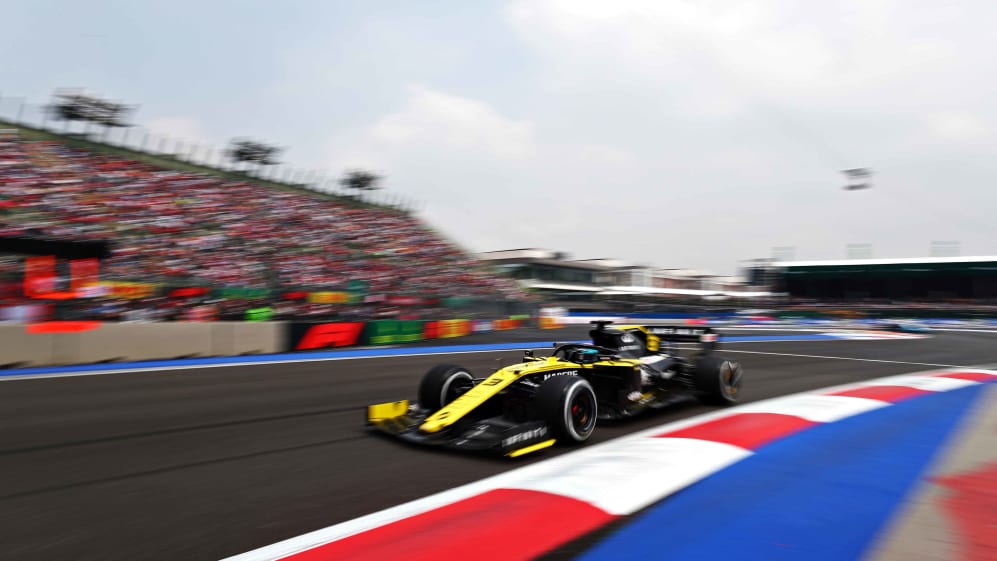 Daniel Ricciardo's inimitable grin faded as he qualified 13th behind team mate Nico Hulkenberg, a frustrating result for the Australian who was hard on himself after Saturday's sessions.
Ricciardo missed out on Q3 by three-tenths of a second – and it capped off a tough weekend for Renault, as both he and Nico Hulkenberg were confined to the garage in FP3 due to contamination in their cars' cooling systems.
"Yeah, I think that's where a lot of my rage came from after the lap," said Ricciardo. "I wanted to do better, I wanted to do more. I think the team did an awesome job again to get us out of a situation. I don't think it's something we asked for again but unfortunately it's how it's been going lately."
When I say 'I wish', I also believe I can, that's – I think – where the rage comes from in myself
Renault's build-up to the Mexican Grand Prix wasn't helped by the team being disqualified from the results of the Japanese Grand Prix – where they had secured a double-points finish before an infringement was discovered on their brake bias system. But Ricciardo pointed the finger firmly at himself for his qualifying woes in Mexico.
"I don't want to say 'poor us' – it is what it is," said Ricciardo. "But all the boys, that late night last night and this morning, getting both cars ready for quali, I just wish I could've done more and I think that's the frustration. I wish I could be the hero today and bring everyone up.
"When I say 'I wish', I also believe I can, that's, I think, where the rage comes from in myself. But then again I probably sometimes expect too much from myself, but there is a part of me which does believe I can do it, so that's where... it comes from.
"And I hate losing," he added.
Oops! Error retrieving Twitter post
Despite his anger, Ricciardo concluded that he could only hope for more on Sunday, where he'll at least be able to have his choice of starting tyres, on a weekend where degradation on the soft rubber has been high.
"Fortunately once my blood comes back down, I'll analyse it and definitely do better, understand how I can do better and be better.
"We'll try and bounce back tomorrow," he added. "I'm sure to be feeling fired up."
READ MORE: Verstappen takes sensational Mexican pole as Bottas suffers big crash
Previous trips to Autodromo Hermanos Rodriguez have yielded mixed results for Renault, with three retirements in the last three Grands Prix – but a sixth-place finish for Nico Hulkenberg in 2018. Ricciardo, however, was pole-sitter for Red Bull last year.