Ricciardo finds gap to Norris 'confusing' after worst Monaco qualifying since 2013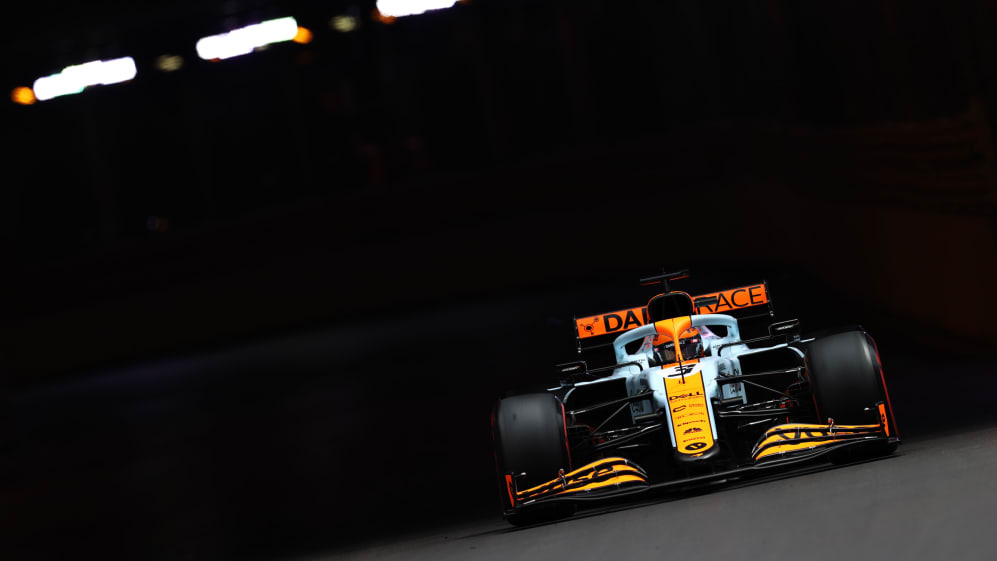 Rather than being frustrated by his lack of pace in Monaco, Daniel Ricciardo says he is confused to be so far away from team mate Lando Norris at a circuit he loves.
Ricciardo has been on pole and won at Monaco, but his relative struggles at McLaren continued on Saturday when he was eliminated in Q2 and will start from 12th place, his worst showing in Monaco F1 qualifying since he qualified P12 with Toro Rosso in 2013. Even though the team were encouraging him after seeing improvements during the qualifying session, that was of scant consolation to the Australian.
READ MORE: Delighted Norris says lap for P5 'felt like a pole lap' as he gives McLaren best Monaco grid slot since 2012
"I got asked before if it's been frustrating, but I think more confusing because I've been a long way off the pace all weekend," Ricciardo said. "We made like a bit of progress in qualifying but I think it's quite easy to make progress when you're obviously a second or so off, so it still wasn't that rewarding if you know what I mean.
"We've just had the debrief, there's a few things which add up or make sense, but I would say there's still a little bit to understand. I don't think the car felt particularly bad or off, it's just when you see your dash or the lap times it's like 'Urgh, still a long way off'. So I understood a few things but there's still a bit of digging to do I would say.
"It's obviously frustrating and a shame because it is such a cool place and one that I've always loved. Qualifying is so important but it opens up a little bit of strategy now so we'll try and look at the bright side of that and hopefully everyone on the C5s – including Lando! – has to pit after two laps."
And Ricciardo's struggles come despite looking at what Norris was doing to get more lap time out of the car, with the Briton going on to qualify an impressive fifth, within half a tenth of the front row.
READ MORE: Leclerc beats Verstappen to sensational Monaco pole as late crash prevents others improving
"Yes we compared a lot of data, changed the car a bit, and already this morning it felt better. I would do a lap and say that'll be OK, but I was a second off the pace, and just nowhere. I didn't have any answers. I do not think there is a set up thing that will make me one second faster. I was using all my knowledge and all the track I could, but I was never fast on the lap time."
Having won this race in 2018, Ricciardo added: "It would be different if that was 10 years ago, so maybe it is like I'm getting old. But it was not that long ago. I certainly did not forget how to drive this track. I still really enjoy it, so I will try to understand."