Ricciardo gets new Renault chassis for Bahrain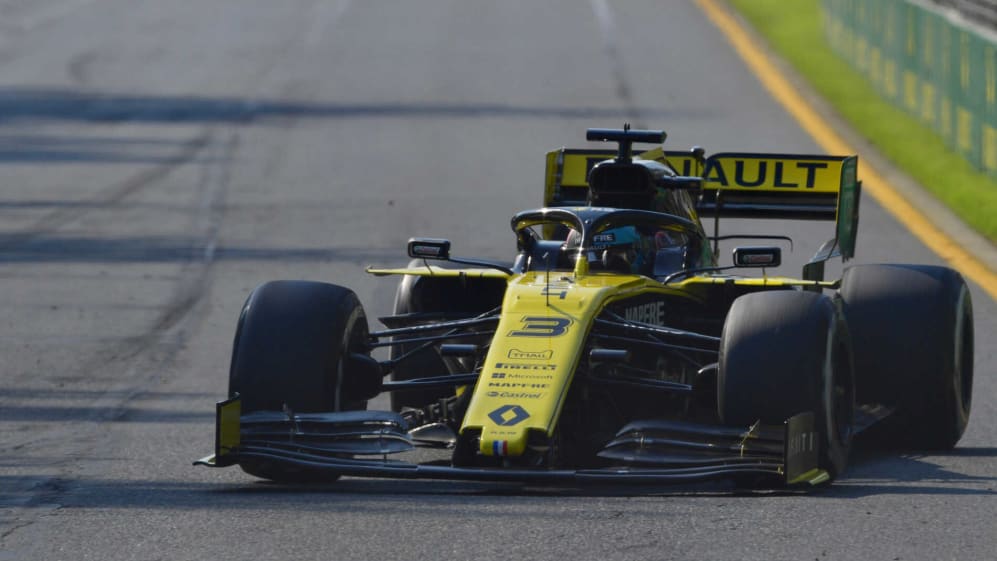 The Formula 1 season-opener was not the home race Daniel Ricciardo was hoping for. Within seconds of the start, his and the thousands of loyal supporters who packed Albert Park hearts sank when he ripped off his front wing running across the grass approaching Turn 1. The damage to his Renault was significant and as a precaution, the team have opted to give the Honey Badger a new chassis for this weekend's Bahrain Grand Prix.
"I guess it was from the impact at the start," said Ricciardo when asked about the reason for a chassis change. "They don't know 100% if that was it, that is the assumption. But to play it safe we are changing chassis. Other than that it is a pretty chilled weekend, pretty relaxed, it is quite nice to just do what we got to do."
Ricciardo was understandably downbeat after a frustrating debut race for Renault, the Australian lasting just 28 laps after that first-lap incident before the team opted to retire the car as a precaution. But Ricciardo said he was back to his normal self the Monday after the race and was in good spirits as he spoke to the media on a hot Thursday afternoon in the Bahrain paddock.
"After Melbourne I was of course disappointed that the weekend didn't go well but part of me was relieved that it was over," he said. "I was more disappointed for the fans. I do it for me first and foremost but I saw so many Renault T-shirts and hats, first of all I was bummed for myself. Once it was settled, I was happy that it was over in a way but I was like I feel for them.
"Whether I finished 12th or eighth or whatever, at least I was in the race and in some battles and giving them some track time. I had an appearance on Monday afternoon and by then I was joking and laughing.
"So yes, I can get over it pretty quickly, knowing that it is so early in the season, for me and also for the team, for the morale, I'm not coming here to Bahrain with my head still down from Melbourne. That is not healthy, not good for anyone."
Renault are hoping to build on Nico Hulkenberg's seventh-place finish in Australia with a strong performance in Bahrain, with Team Principal Cyril Abiteboul saying he hopes they can "underline the step we've made on the engine side".