Ricciardo 'keen to keep the ball rolling' at Italian GP after finding Renault's sweet spot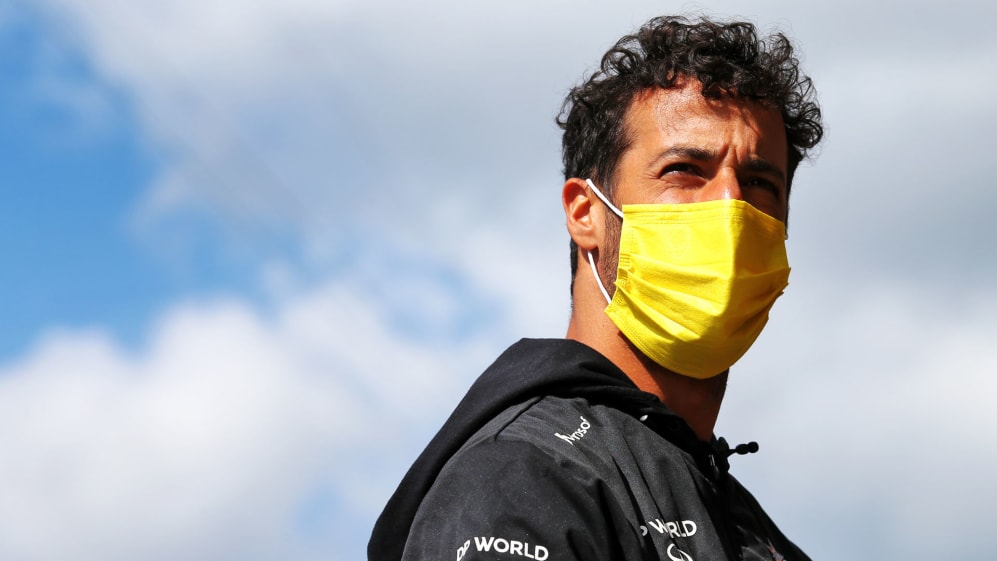 Renault are now just nine points off third in the constructors' championship after their stellar Belgian Grand Prix weekend, and Daniel Ricciardo wants them to keep up the momentum at Monza this weekend and give him another chance to battle fomer team mate Max Verstappen once again, as he did at Spa.
Although they're still sixth in the championship going into the Italian Grand Prix, where they managed their best performance of 2019, Renault closed the gap in the midfield battle in Belgium as Ricciardo finished P4, just three seconds behind Red Bull's Verstappen, with the team's best performance of 2020.
READ MORE: TRENDING TOPICS: Ferrari under fire and 6 more talking points ahead of the Italian GP
"It was fun, it was cool, [Max and I] spoke a bit after and we said 'it was fun to be able to do that for a sequence of corners'. We would have loved to have done that for 40 laps.
"Hopefully there's a bit more of that going on. I think this track does lend itself to overtaking and side-by-side racing, for a little bit. We'll try to make it happen again and I think we're in a good place, so we'll try and keep the ball rolling," said Ricciardo on Thursday ahead of the Italian Grand Prix.
It seems that part of Renault's resurgence has stemmed from a set-up change instigated at Silverstone and carried over to Belgium, where the yellow cars took 23 points from the race – as many as Red Bull – to give their constructors' championship tally a boost.
Ricciardo explained: "When we did a change in practice in Silverstone and I went out that next session, I was like: 'OK the car felt transformed a bit'. I felt so much more grip coming from it and confidence to push in the entries [of corners]. We played around with it a bit at Spa and it had the same effect.
READ MORE: F1 FANTASY: Tips for the Italian GP – including one driver who is a must-buy for Monza
"It's just finding the sweet spot of where the car likes to be run and that's been positive. A lot of the time throughout the weekend we're always changing the car, whether it's a bit of downforce or some suspension stuff. You normally find bits and pieces; it's kind of a compromise [from corner to corner] whereas here we felt we gained some rear grip, overall load in the car, and it's nice to feel that as a driver.
"A feeling like that gives you confidence to drive into the apex harder and not have the fear that the car maybe losing the rear, like I've already felt once this year."
So with things looking much brighter for Renault, could third-place really be on the cards this year?
"If we keep having those weekends, yeah," Ricciardo said. "It can turn around quickly. One good weekend – I remember last year as well, one good weekend – and you're back in the constructors' fight. It's really tight at the moment but absolutely, it's there for grabs."