Feature
TRENDING TOPICS: Ferrari under fire and 6 more talking points ahead of the Italian GP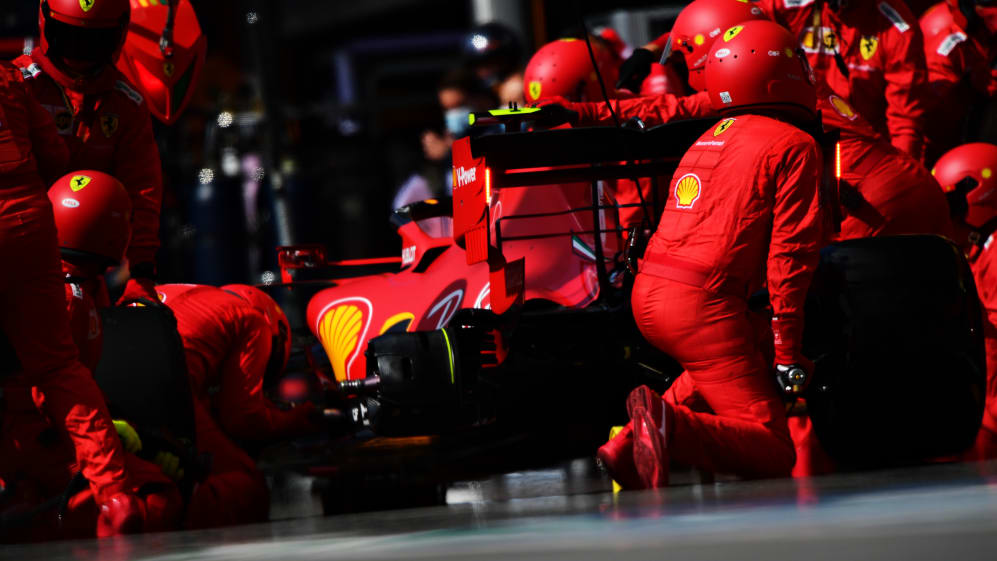 From Spa-Francorchamps, we head to Italy for a pair of races in one country but at two different circuits, with a familiar venue up first. Let's take a look at the storylines we expect to be making the news at Monza as the Formula 1 season approaches its halfway point.
1. Ferrari's much talked about struggles
2020 has not been a particularly successful year for Ferrari so far, but things sank to a new low in Belgium where both Charles Leclerc and Sebastian Vettel failed to get out of Q2 and were never really in contention for points. With the two cars finishing comfortably outside the top 10, they were racing Alfa Romeo, Haas and Williams, with Kimi Raikkonen finishing ahead of his former team.
READ MORE: 'Disappointed and angry' Binotto struggles to explain Ferrari's woeful pace at Spa
If Spa was bad, Monza could be even worse as power unit performance plays a significant part in the competitiveness of a team at the Italian Grand Prix – although low-downforce car configurations might ease some of the pain.
The tifosi won't be at the track this weekend, but they will still be willing their team on, and Ferrari always come under a lot of pressure when things aren't going well.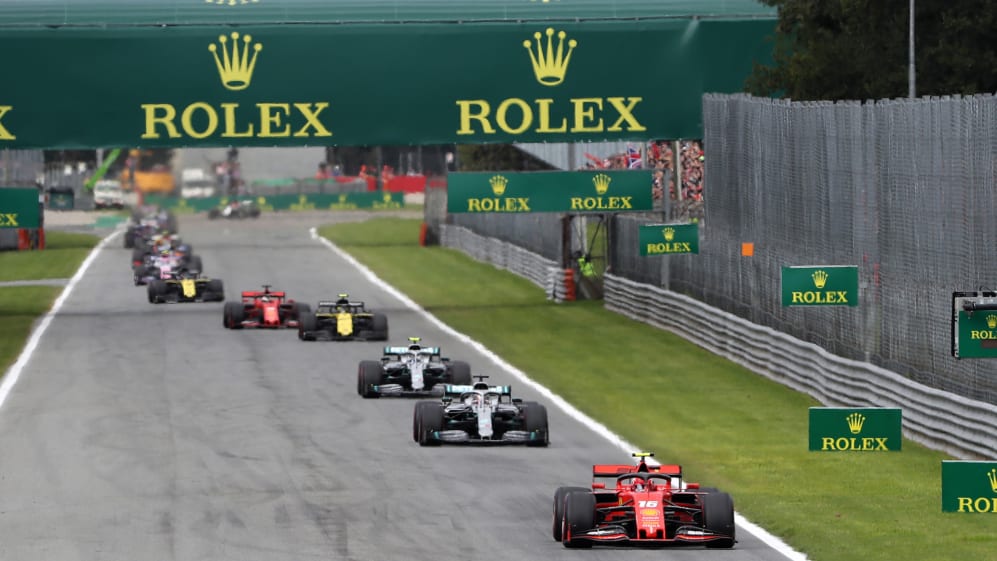 2. Hamilton a step closer to Schumacher record
We flagged it one week ago before heading to Belgium, but Lewis Hamilton continues to close in on Michael Schumacher's all-time wins record. The British driver took his 89th victory at Spa-Francorchamps, and showed the sort of form that makes him favourite to win the next two races as well.
If Hamilton does win on Sunday, he will emulate Schumacher in a different way, as it would mean both drivers took their 90th victory at Monza. He would also move one clear of the legendary German in terms of Monza wins, as they both sit on five Italian Grand Prix victories each, the most of any drivers in history.
Regardless of what Hamilton achieves and when, Schumacher will still have got to 90 wins the quicker of the two, having done so in 247 races, while Monza will be Hamilton's 258th.
READ MORE: A look at the W11 upgrades that show how hard Mercedes are pushing to stay ahead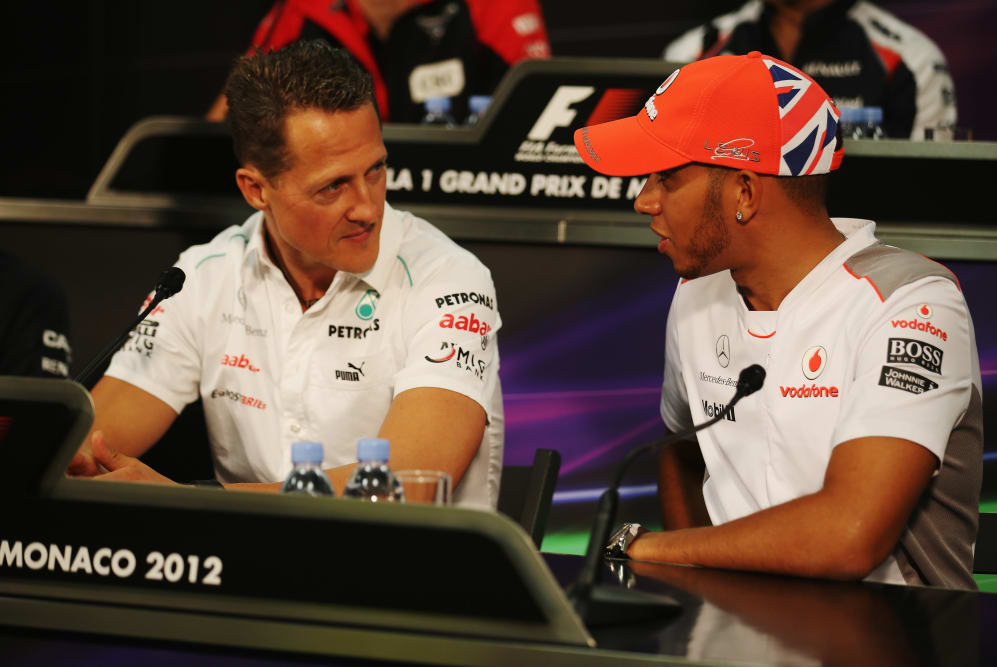 3. Renault's pace
You might have become accustomed to seeing a podium featuring Lewis Hamilton, Valtteri Bottas and Max Verstappen in one order or another so far this season, with those three locking out the podium spots on five of seven occasions so far – including for the last three races in a row. But there could be a new name added to the mix on Sunday.
READ MORE: Ricciardo buzzing after 'big' final lap gives him extra point to go with fourth place
Renault were strong at both Spa and Monza a year ago, and they showed that form is continuing this season with an impressive performance in Belgium on Sunday. Daniel Ricciardo finished fourth and was a little over three seconds behind Verstappen at the flag after setting the fastest lap of the race on the final lap.
Esteban Ocon backed up Ricciardo with fifth place to replicate Renault's result from Monza last year, while in 2019 it was Monza that provided the better performance for Renault compared to Spa. If history repeats itself, both Renaults could be a real threat to at least Red Bull on Sunday…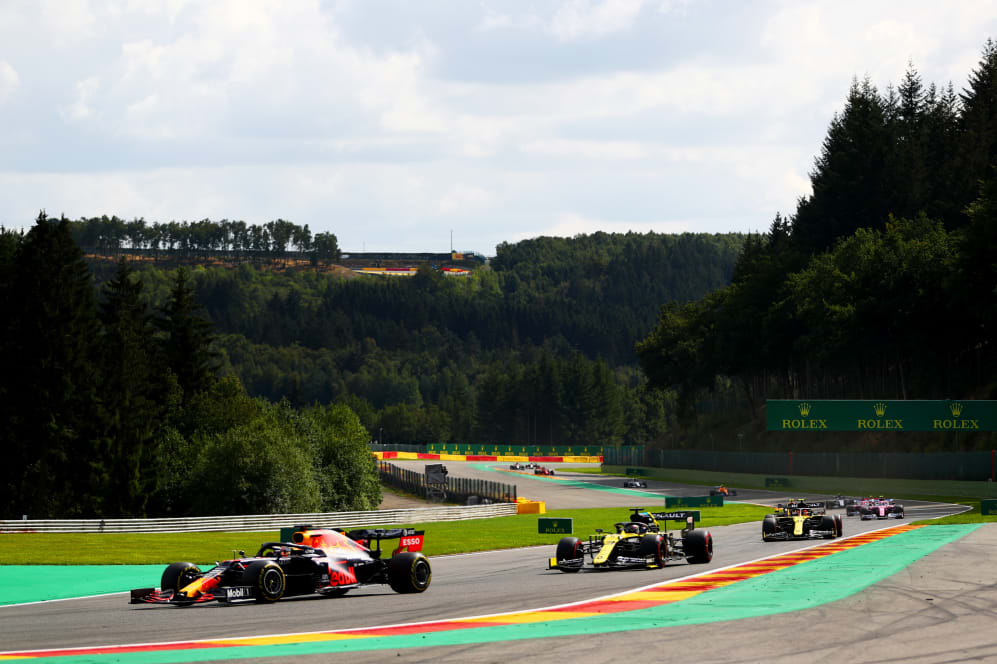 4. Power unit rule changes
Renault are also confident they will be quick at Monza despite a change in power unit regulations that will be introduced. A technical directive has been circulated to the teams that restricts the power unit modes they can use in qualifying, which should see the likes of Mercedes making less of a step forward in Q2 and Q3 than we have been used to.
The early predictions are that Mercedes will still hold an advantage, but it won't be as big as in the past – although it might mean they can run their power unit at a higher level during the race, having not asked so much of it on a Saturday.
READ MORE: Qualifying engine mode clampdown would help Mercedes in races, says Wolff
The full impact remains to be seen, but qualifying is definitely one to keep an eye on in case the order gets mixed up a little bit compared to earlier races this season.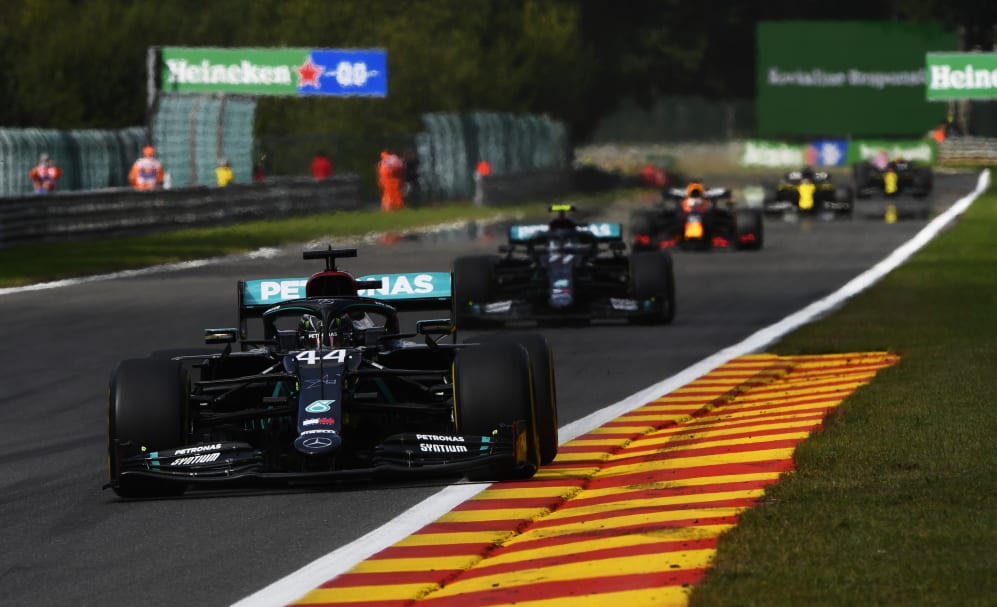 5. Qualifying shenanigans
There's also another reason you will want to watch qualifying, and that's because of the entertaining – if not a little farcical – scenes we saw here a year ago. All teams want a tow during qualifying at Monza because the slipstream effect is worth a lot of time, but that means they all work hard not to be first across the line when starting their final timed laps.
READ MORE: Norris blasts Ocon for 'dangerous' out lap at Spa after qualifying P10
In 2019, drivers were going so slowly trying to let others overtake that the majority of them failed to start their final attempts before the chequered flag came out. There will be clear guidance about what is expected when it comes to on-track etiquette this weekend, but you can be sure teams will be trying to find new ways of being at the back of the queue to gain as big a tow as possible.
6. The Formula 3 title race
While Monza is only round eight of 17 in the Formula 1 season, it is the penultimate venue for the Formula 3 championship – and a new champion could theoretically be crowned on Sunday.
American Logan Sargeant leads the standings with four races remaining (each venue hosts two races, one on Saturday and one on Sunday) and has a seven-point advantage over Prema team mate and Renault Sport Academy member Oscar Piastri.
Click here for more news and results from Formula 3
David Beckmann is 40.5 points behind Sargeant and 0.5 points ahead of Red Bull junior Liam Lawson, with 48 points the maximum score in a race weekend. So Beckmann and Lawson can't afford to drop many points over the weekend if they want to stay in contention heading to the final round at Mugello, while Piastri just needs to ensure his team mate doesn't outscore him by more than 41 points.
It's unlikely to be settled this weekend, but the pressure is on as the championship comes to its conclusion with back-to-back events in Italy.