Ricciardo looking forward to 'fun' Spa after frustrating Spanish GP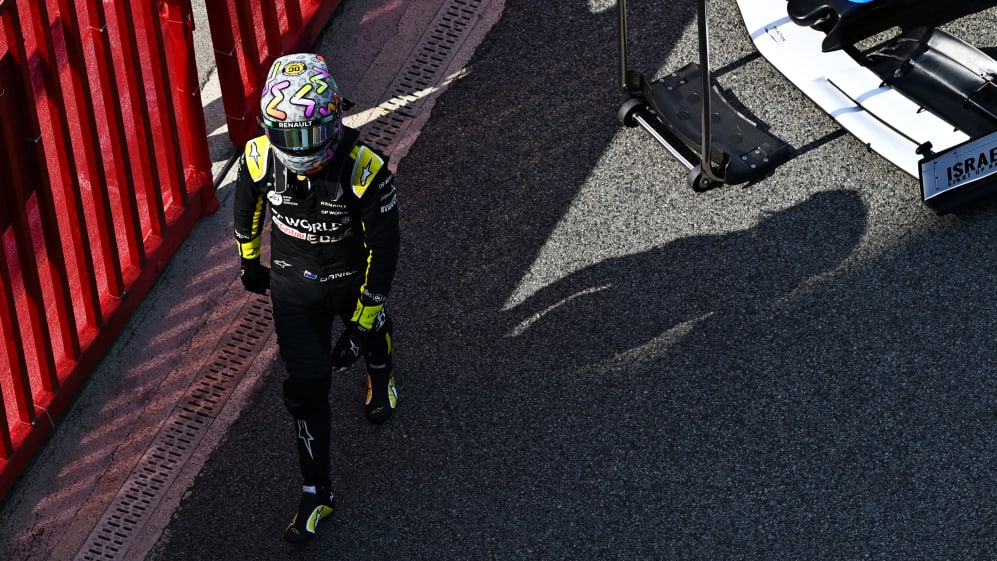 Race pace has been Renault's strong suit so far in 2020. But neither Daniel Ricciardo nor Esteban Ocon could summon up sufficient amounts of it to take points in the Spanish Grand Prix, as they came home 11th and 13th respectively, having failed to make a one-stop strategy work in their favour.
Ocon and Ricciardo waited until Laps 34 and 35 of the 66-lap Spanish Grand Prix to make their pit stops, switching onto the softs for the remainder of the Grand Prix. And although Ricciardo crossed the line just 0.991s away from 10th-placed Lando Norris, the Australian knew that getting past the McLaren would have been a challenge in itself.
READ MORE: Dominant Hamilton eases to fifth Spanish GP win as Verstappen splits Mercedes
"Having raced around here a few times, it's one of those ones where I can see I'm catching the top 10, I can see that the battle for points is right in front of me so I know I'm closing, but deep down I know they need to make a mistake [for me] to pass," said Ricciardo. "Even if you have a few more tenths a lap, passing is so tricky around here, and once you get close, you hurt the tyres.
"Obviously I pushed till the end and tried to stay optimistic something could happen. But… I think everyone knows this track so well and it is hard to pass once you get in that DRS train. We tried, we made a one-stop work, we got close but it's always a bit of a shame when you come close to it and it's not close enough."
WATCH: Esteban Ocon questions what happened to his Silverstone pace in Spain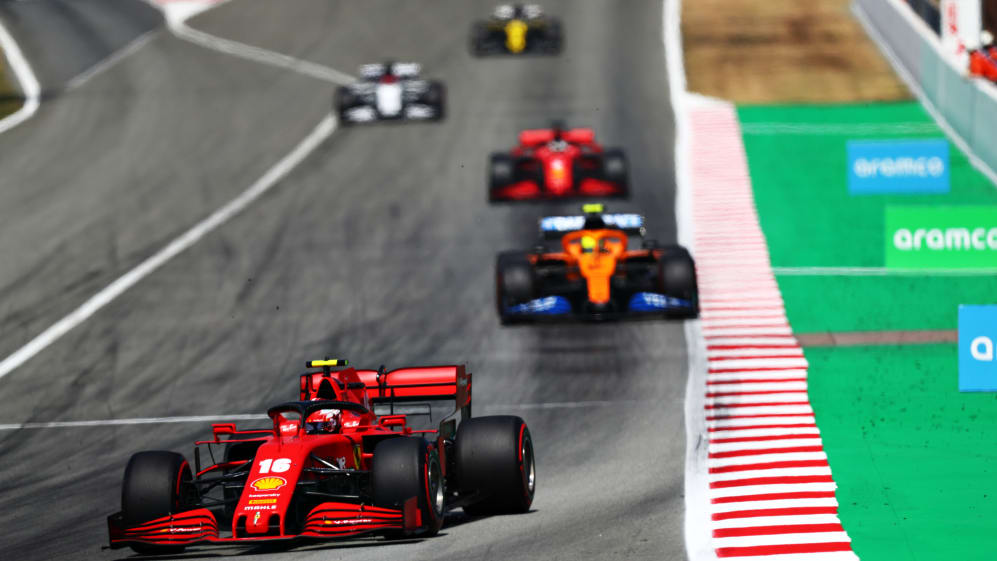 Ricciardo was left looking enviously at the strategy of Ferrari's Sebastian Vettel, who pitted on Lap 29 before then being switched to a one-stop plan late in the race that saw him come home P7, having started two places higher than Ricciardo in 11th.
"We were on the back of Vettel, both doing similar laps on the medium, and then he pitted a few laps earlier," said Ricciardo. "It seems around there we lost a bit. I know when we came out on the new soft, we had blue flags shortly after, so I think we lost a bit of time early in the stint, and then trying to catch that up was tricky, so maybe that's where we lost it."
READ MORE: Vettel relieved to get lapped as race leaders help him convert a one-stop strategy into P7
Ricciardo at least had the prospect of a visit to the iconic Spa-Francorchamps in two weeks' time to buoy his spirits, with the Renault driver hoping for a more "fun" Belgian Grand Prix.
"We'll try and get it up there in quali in Spa and race a bit further up the front," he said. "I think Spa can be better: you can overtake, you can have a bit more fun than around here… it's a little bit nicer!"