Vettel relieved to get lapped as race leaders help him convert a one-stop strategy into P7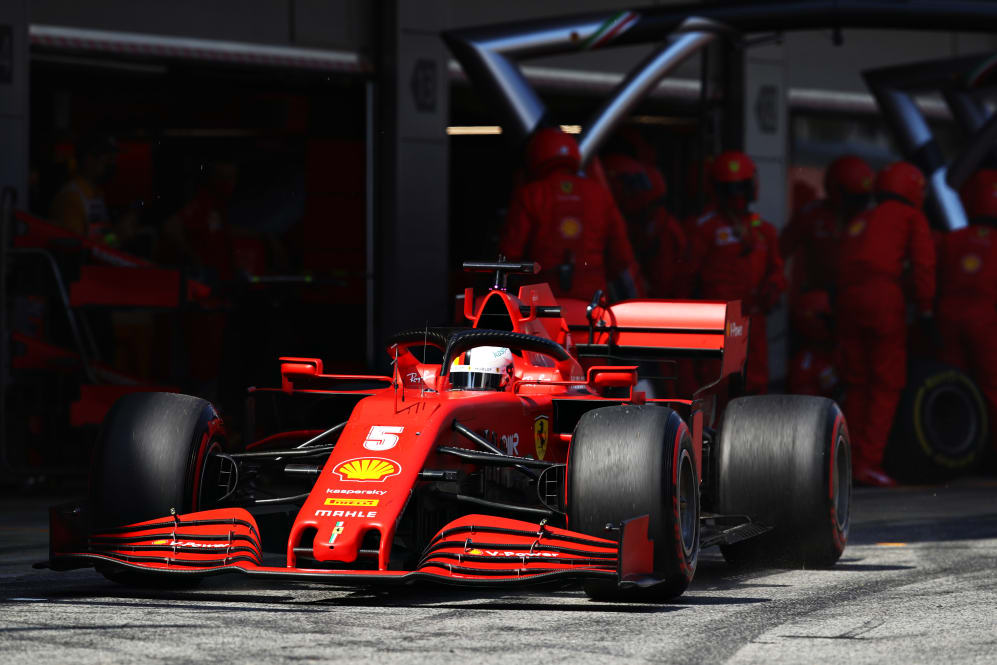 After yet another tricky qualifying session, not many people would have pegged Sebastian Vettel for a Driver Of The Day performance in Spain. But that's just what the four-time champion delivered, as he took his Ferrari from 11th on the grid to P7 at the flag by way of a remarkable one-stop strategy.
The German had run outside of the top 10 for much of the afternoon, but as team mate Leclerc retired and the majority of those who started ahead of him stopped for the second time, Vettel ran long on the soft tyres he had taken on on lap 29, eventually making them last 36 laps, and moving as high as P4 at one point.
REPORT: Dominant Hamilton eases to fifth Spanish GP win as Verstappen splits Mercedes
He was picked off by both Racing Points and McLaren's Carlos Sainz in the final stages, but hung on for his best finish since taking sixth in Hungary.
What made Vettel's performance all the more impressive was that it seemed the German was initially destined for a two-stop strategy like those around him, before he was asked by his engineer to go long, causing a little frustration over team radio…
"I mean it's quite simple: We didn't have anything to lose," said Vettel of the switch of strategy. "We were P11 and I think we were trying to offset until the end of the race. We were catching the cars in front and they were pitting for their second stop, but I was not in a rush to catch them, managing the tyres, then I was told to push!
"I was asked if I could make it to the end then I said 'You could've asked that three laps before!' because I asked, 'What's the target? How long do we want to go?' so that I can look after my tyres. I said we'll try to make it…"
READ MORE: The lesser known Sebastian Vettel – getting to know the man who snubs social media
Vettel had a train of cars closing in on him as the race neared its conclusion, with Red Bull's Alex Albon in hot pursuit followed closely by AlphaTauri's Pierre Gasly and McLaren's Landon Norris. But the 53-time Grand Prix winner said the rest of the top 10s slow pace compared to the race leading trio helped him out.
"The last five laps were really, really difficult. It helps that we got lapped to be honest. Not always the case but today it was. I think we took that risk (on strategy) because we had nothing to lose. It did pay off, the plan was before the race to do 40 laps on the soft tyre."
Vettel moves up two places in the drivers' standings to P11 with his sixth-point haul. So, having switched chassis ahead of the race in a bid to improve performance, does he now feel more like he's on the right track?
"Mixed," said the world champion. "Still up and down, and some sessions feel better than others. The first stint was poor, the second stint I felt much more in control of the car so still some work to do on my side."
Still it was a record-breaking day of sorts for Vettel, who became just the second driver - after Lewis Hamilton - to score as many as 3,000 points in F1.