Ricciardo makes Red Bull return at Silverstone test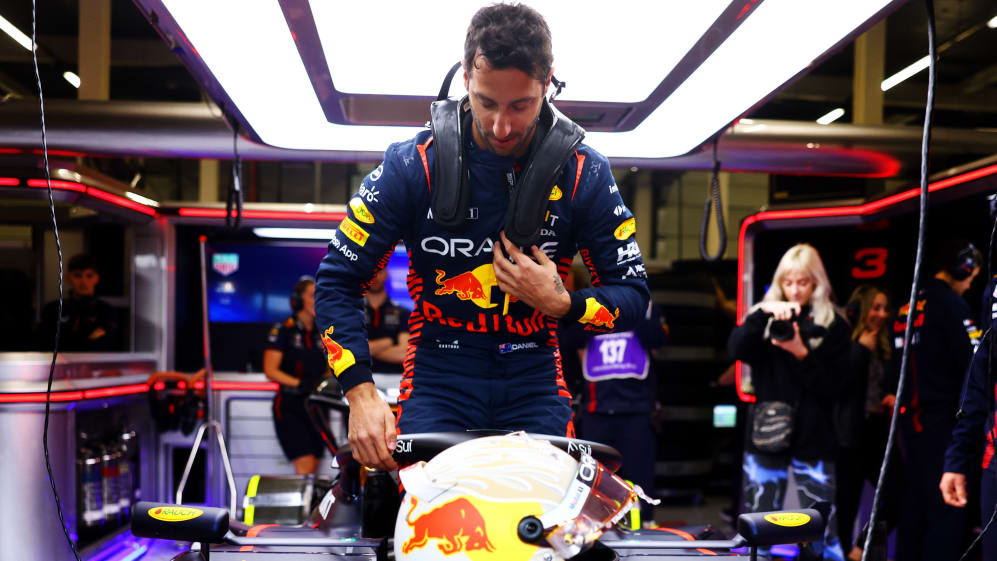 Daniel Ricciardo has returned to an F1 cockpit for the first time since losing his seat at McLaren at the end of the 2022 season, as he turned testing laps for Red Bull at Silverstone.
Ricciardo re-joined the Red Bull team with whom he took seven of his eight career Grand Prix victories for the 2023 season, the Australian taking the role of third driver – and having been outspoken about his desire to return to the grid full-time in 2024 after two difficult seasons with McLaren in 2021/22.
BARRETTO: Ricciardo wants back on to the F1 grid for 2024 – so what are his options?
On Tuesday, Ricciardo prepared to hit the track at Silverstone in the Red Bull RB19 that, in Max Verstappen's hands, won last weekend's British Grand Prix, to take part in a tyre test for Pirelli – with Ricciardo set to drive again for the team at Monza in September.
Oops! Error retrieving Twitter post
As reported by F1.com last month, Ricciardo has been clear about his desire to return to the F1 grid – with a seat at sister team AlphaTauri, with whom Ricciardo drove for two seasons in their Toro Rosso guise, believed to be a potential option.
READ MORE: Ricciardo confirms where and when he's set to hit the track in Red Bull's 2023 F1 car
"I'm definitely still in like a really good place – I'm very happy with this," Ricciardo recently told ESPN of his third driver duties. "Does it mean that I'm happy doing this for the next two or three years? Probably not. But I think for this year it's certainly a good thing for me.
"Right now, I do want to get back on the grid next year. I do feel like there's certainly some unfinished business. I'm staying in the loop and staying prepared."