Ricciardo opens up on 'rebuilding' himself as he brings 'more confidence' into Sao Paulo GP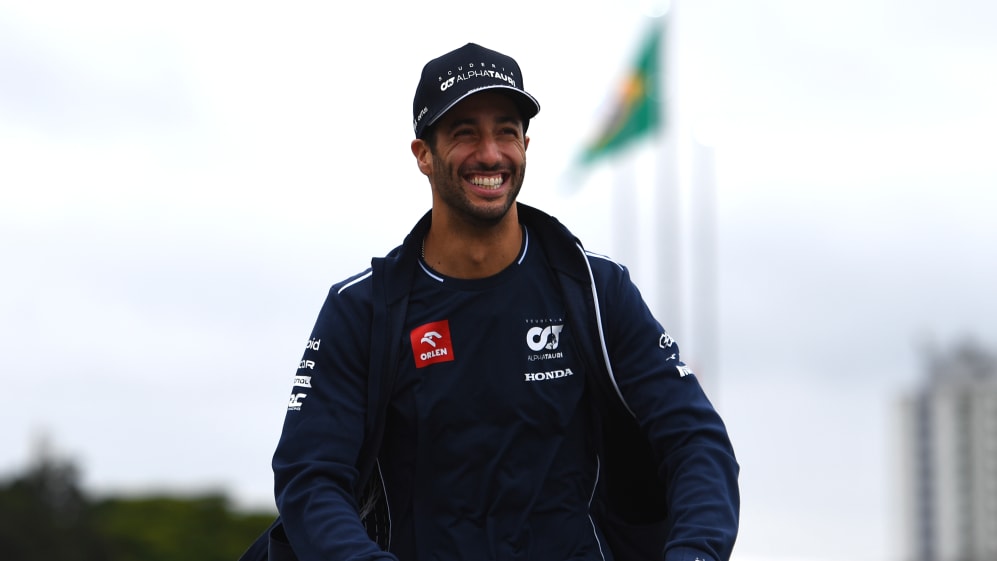 Daniel Ricciardo has spoken about how his focus in 2023 has been on "rebuilding" himself following a strong weekend last time out in Mexico, with the performance giving the Australian an extra sense of confidence ahead of the Sao Paolo Grand Prix.
Following a quiet weekend in Austin upon his return from injury, Ricciardo followed this up with an impressive outing one week later at the Autodromo Hermanos Rodriguez, where he put his AlphaTauri in P4 on the grid before ending the race in P7, only half a second back from George Russell in sixth.
READ MORE: 'It's definitely more fun fighting at the front' – Ricciardo eager to maintain AlphaTauri's shock Mexico pace
With this result sparking lots of positive headlines about Ricciardo seemingly being back to his best, the eight-time race winner was asked on media day in Sao Paolo if this was how he felt, prompting him to reflect on the struggles he faced in the sport during 2022.
"Yeah, obviously [in] this sport you've got to kind of keep backing it up," Ricciardo explained. "Obviously it's nice to have a good weekend, but to just have one, in my mind it's not enough. But of course, for me to kind of have a strong weekend from start to finish I think spoke something.
"It was something that I have struggled with in the last year or two, I didn't have many weekends like that. I think also this year was just about me rebuilding, I guess, myself again and just trying to find, as people say, like that old form or that old me, so Mexico felt a lot like that. Even the lead-up, everything about that week, I was just very ready, ready to go, so it was nice to kind of back up everything I hoped the weekend would be."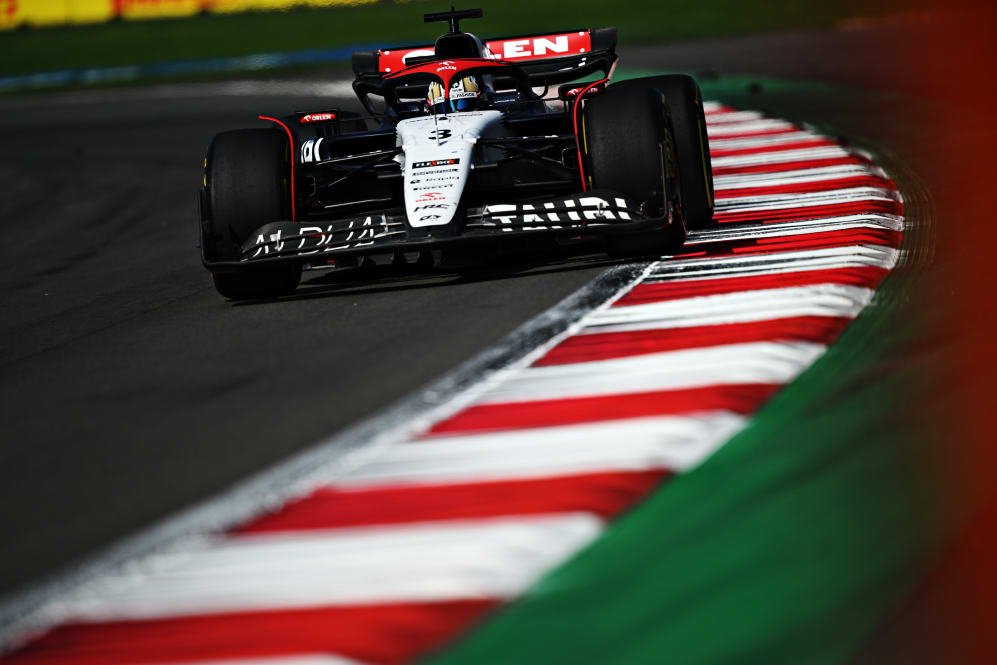 On when he last felt that comfortable in a Formula 1 car, Ricciardo admitted that it had "been a while".
"It wasn't like every weekend at McLaren was bad, there were some which were good," he said. "Yeah, I'd probably have to go back to more 2021 as opposed to 2022. It was a while, but I think from start to finish that was one that… In a car that is still relatively new for me – obviously that was my fourth proper race weekend of the year – I think to have that feeling quite early, and also already I've got a good understanding of what I want from the car.
"So in terms of set-up we were able to change a few things going into Mexico, and I think that as well translating into the feeling I was looking for, that's also really positive."
IT'S RACE WEEK: 5 storylines we're excited about ahead of the 2023 Sao Paulo Grand Prix
While Ricciardo was feeling confident about AlphaTauri's potential ahead of the weekend in Mexico, he was still taken aback slightly by their level of performance in qualifying.
"Coming into qualifying, it was clear in my mind we were going to be Q3," the 34-year-old revealed. "I had a lot of let's say confidence and faith that we were going to have no issue getting into Q3, especially with a couple of extra tenths from a tow from Yuki [Tsunoda]. That obviously got us in there quite comfortably.
"Even Friday night, I'd kind of played a lap out in my head and I was like, 'alright, maybe everything going well tomorrow, it won't just be a Q3, like a 10th, it'll be maybe a seventh, that would be amazing'. The fourth was a little better than we'd probably thought. Honestly, I was very happy obviously and had the press afterwards and that, but it probably wasn't until the Monday/Tuesday where that kind of sunk in a bit more."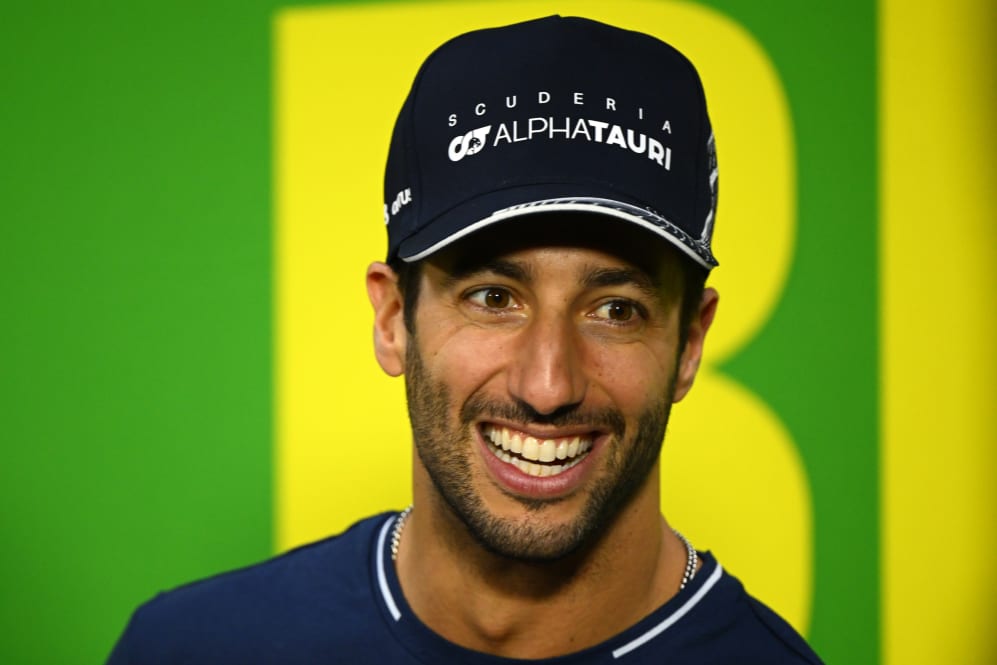 While Ricciardo had a result to celebrate at the Mexico City Grand Prix, local favourite Sergio Perez was forced to retire after an opening lap collision with Charles Leclerc. With continued speculation about the Mexican's future at Red Bull, Ricciardo was questioned on whether he believed it was possible that he could find himself in Perez's place for the 2024 campaign.
When asked if he'd had talks about this, Ricciardo responded: "I haven't. Obviously all the stuff around my contract next year has been related to AlphaTauri, so I'd say that's honestly as far as that goes. I think for me personally having a weekend like Mexico is definitely good for the soul.
READ MORE: Perez 'looking forward' for final three races as Hamilton ready to take fight to Red Bull in Sao Paulo
"Also for the team, obviously I haven't been here long but for them to be 10th in the constructors', to jump two places in the space of two weekends was huge, so I think that kind of creates a very happy atmosphere around everyone. [I'm] kind of happy doing that and try to just keep charging on where I am."
Now Ricciardo is thinking solely about the upcoming weekend in Sao Paolo, which will feature the final Sprint of the 2023 season.
"As obviously positive and awesome as Mexico was, it's now that you switch the focus to this weekend," he concluded. "It's nice coming into a weekend after a good result, but we have to start from scratch here in terms of we've got one practice session. I think we've got a bit more confidence with where to start the car with set-up, but different track, different conditions. We'll come in with the confidence but definitely staying grounded."