Ricciardo promises 'full attack' in Italian Grand Prix as he clinches front-row start at Monza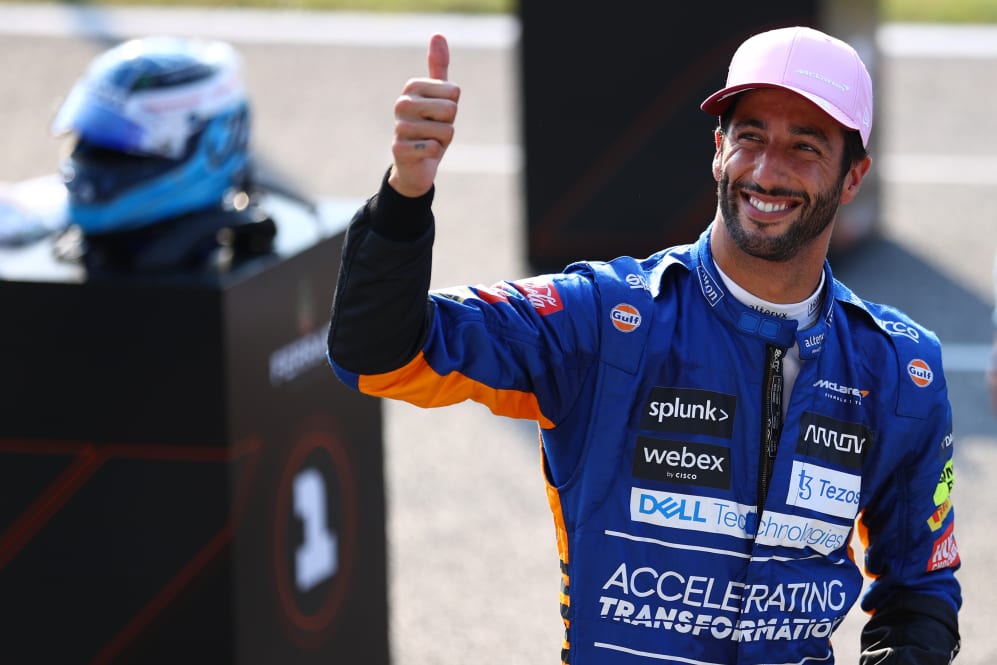 After finishing third in the Sprint, Daniel Ricciardo will get a front-row start for the Italian Grand Prix – thanks to grid penalties for Sprint winner Valtteri Bottas – and the McLaren driver has promised to go all out in Sunday's race to turn that P2 grid slot into his first podium for the squad.
Ricciardo qualified fifth for the Sprint but gained two places on Lap 1 having started Saturday evening's event on soft compounds, blazing past the medium-shod Mercedes of Hamilton and outdoing team mate Norris when the lights went out – even shrugging off contact from Pierre Gasly through Turn 1. But thanks to Bottas's power unit change penalties, the honey badger will get promoted to P2 on the grid on Sunday.
READ MORE: Hamilton predicts 'easy win' for Verstappen in Italian GP after falling down order in Monza Sprint start
The McLaren driver clearly relished the moment as he said: "It's been a long time to be in this position so it's good. It's good to be back. Tomorrow's the important one, but we gained a position from Valtteri's problems so we're on the front row and that's been a long time – so very happy for that," he said.
Asked for his approach to the Grand Prix, Ricciardo replied: "Full attack, full attack sicuramente [surely], full attack! Yes, I mean, today that's what gave me a chance – a good start. I thought maybe I'd get Max [Verstappen] in Turn 1 but he had the inside. I look forward to tomorrow."
"Also, for McLaren it's been a long time, for me it's been a long time. It's definitely refreshing to be back up here and yes, we're close – I know a few things might have to swing in our favour tomorrow – and we'll certainly put ourselves in the fight, in the hunt…" he added.
"I'm hungry. I'm hungry. Anybody who saw me after qualifying, I think they're not surprised about this outcome today."
READ MORE: Sprint winner Bottas insists Italian GP podium still possible despite back of the grid start
Team mate Lando Norris held off Hamilton to finish fourth in the Sprint but starts the Grand Prix in third thanks to Bottas's penalties. And the Briton was realistic about his chances of a repeat on Sunday.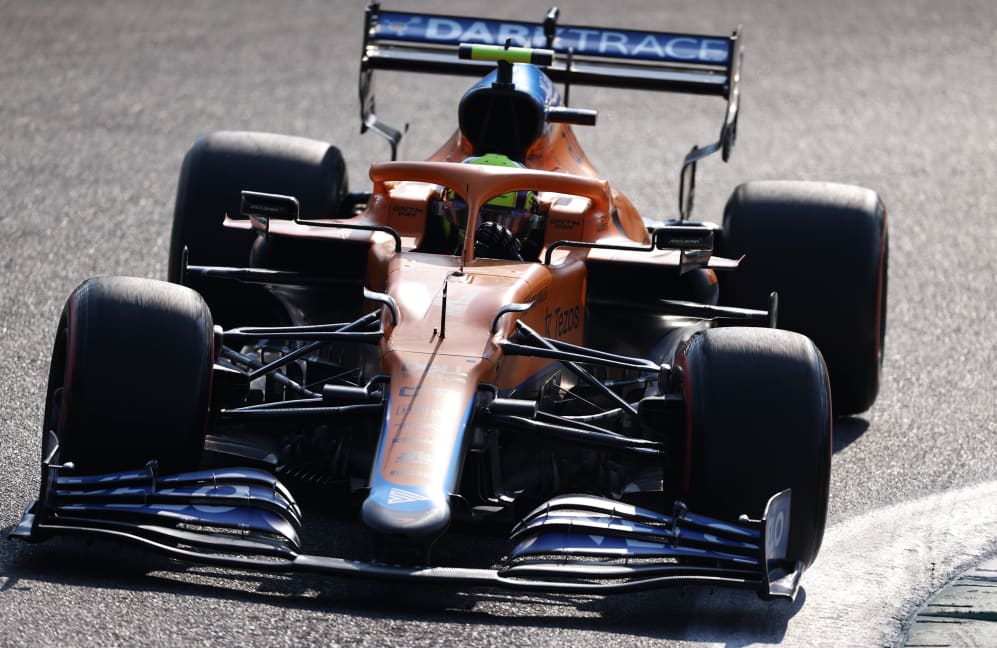 "I think comparing to the majority, we're looking good," he said. And I think we can be confident, [but] comparing to the Mercedes we're definitely a lot slower, and at some point Lewis is going to be coming past me tomorrow because in this situation you're pushing like hell for 18 laps, I'm using the tyre, sliding everywhere just to hang on, but when you have to try and get to Lap 40 or 45 on a tyre or something, then I won't be able to do that for that long.
HIGHLIGHTS: Missed the F1 Sprint at Monza? Catch all the action right here
"Yes, a good day, because in this situation you can do that, but I think comparing to the Red Bulls and the Mercedes, we're just too far behind to really want a battle. But we'll still give it a go and I'll hang on for as long as possible, but we can still have a good result, no matter what," concluded Norris.
McLaren go into Ferrari's home race 10.5 points behind the Scuderia, and Sunday is a prime chance for them to claw back some of that deficit, as both papaya cars start ahead of the two Scuderia drivers Charles Leclerc and Carlos Sainz.