Sprint winner Bottas insists Italian GP podium still possible despite back of the grid start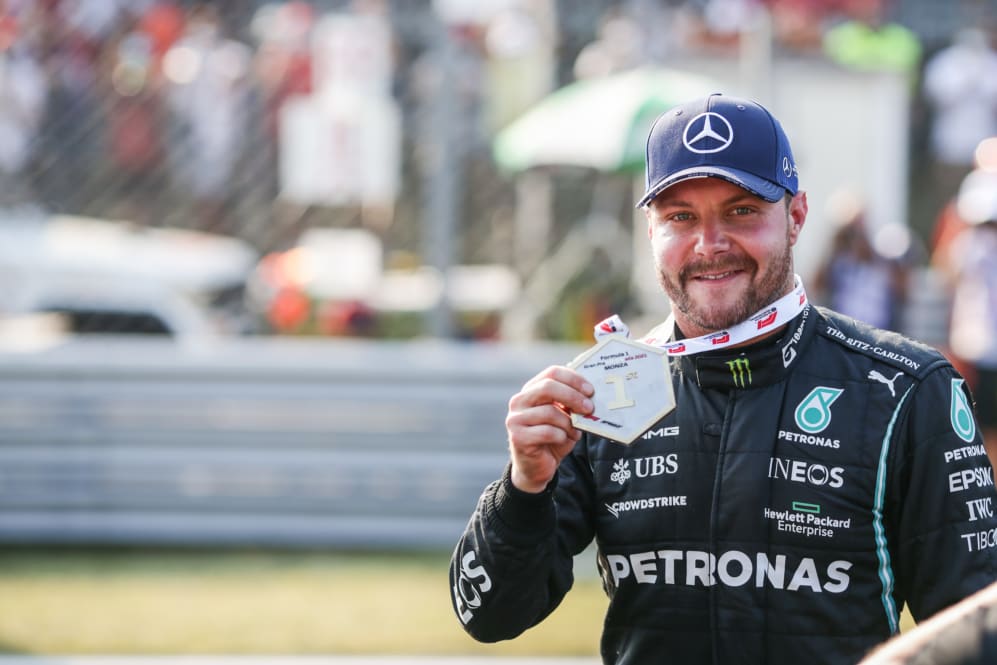 Valtteri Bottas will start last for the Italian Grand Prix on Sunday, even though he finished first in the F1 Sprint – thanks to a bevy of grid penalties accrued for the new power unit components he took this weekend. But despite that, the Mercedes driver still vowed to push for a podium at Monza.
Bottas finished fastest in qualifying on Friday evening and therefore started first for the Sprint, but it became clear on Friday that he would start the race from the back as Mercedes fitted a new engine to his W12, thus exceeding his allocation of parts.
READ MORE: Verstappen set for pole position for Italian Grand Prix as penalty-hit Bottas wins Monza Sprint
After winning the Sprint, he said with a shrug: "What can I say, you know? It's been the perfect weekend so far and then I have a grid penalty, but you know, that happens. But it's good to see that we have a strong car here, good pace. I'll be fighting tomorrow, come as high as I can tomorrow.
"The podium is possible; anything is possible, to be honest, if you look at the race last year, what happened, you never know. I'll keep pushing," he added, referring to Pierre Gasly's victory here last season.
The Finn was also happy with a Saturday afternoon Sprint that saw him lead the Red Bull of Max Verstappen and suffer "no dramas" on his way to P1, for which he gained three championship points and a medal.
WATCH: The drivers rely heavily on their brakes at high-speed Monza, so how do they work?
"Yes it was good, a good Sprint, everything went smoothly, had a good start, that was of course the first important thing in the Sprint and yes really good start and the car was really consistent throughout that Sprint qualifying… and I didn't do any mistakes," he said.
"I knew Max was trying hard behind, the gap was pretty consistent, but I was just pushing flat out really and at the same time avoiding mistakes, and no dramas."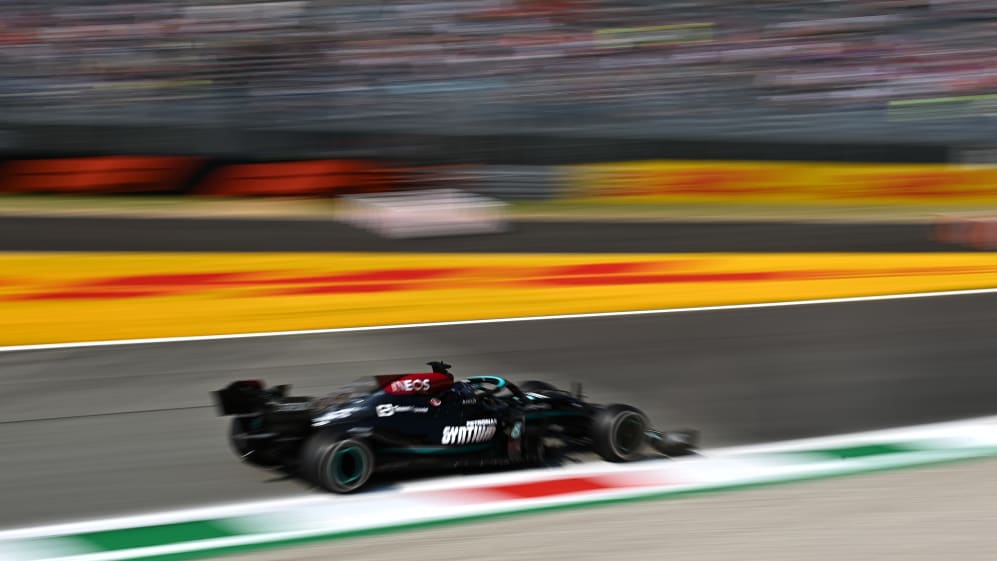 But with team mate Lewis Hamilton unable to get past any cars in the Sprint, having fallen to fifth at the start, Bottas was asked if he was confident of making gains from last on the grid.
WATCH: From Vettel's stunning debut win to Leclerc delivering for Ferrari – 5 feelgood Monza moments
He said: "It's not going to be easy, that's for sure. You know when there's a train of cars with DRS, it's not easy, but you know obviously strategy-wise we still have free choice of tyres what to start so let's see if we can do something. I'll give it all I have, I can promise that."
The Alfa Romeo-bound driver is currently third in the championship – that place under threat from McLaren's Lando Norris, who starts third in Sunday's Italian Grand Prix.