Ricciardo: Rise from 19th to fifth enormous 'fun'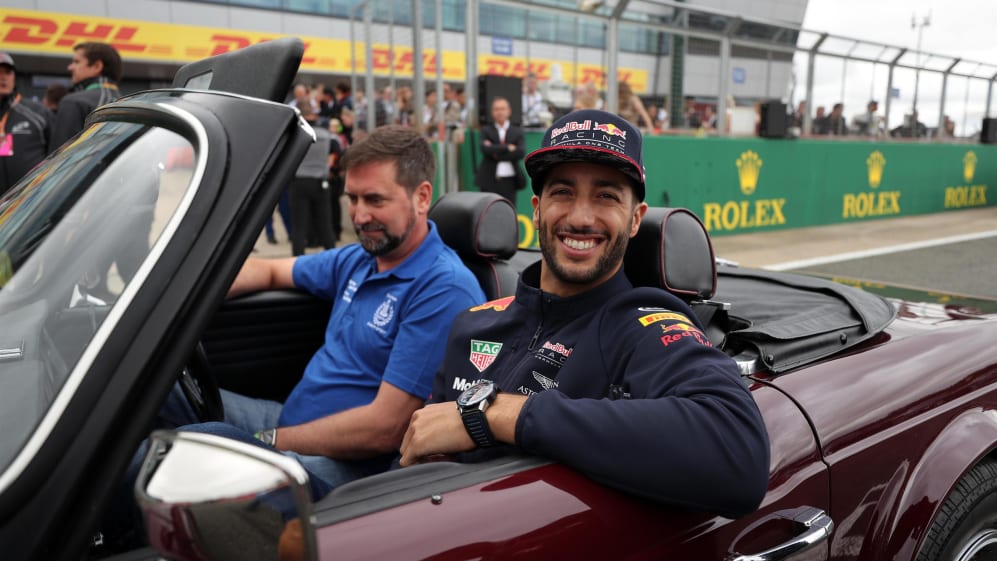 Red Bull's Daniel Ricciardo has described his remarkable drive from the back row of the British Grand Prix grid to fifth place as '10 out of 10 in terms of fun'.
Ricciardo, who came into the Silverstone weekend on a five-race podium streak, started 19th after a combination of engine and gearbox penalties.
But after surviving a potentially damaging off-track moment in the early stages of the race the Australian went on to complete a string of dazzling overtakes, before benefitting from Ferrari's late tyre dramas to finish just behind team mate Max Verstappen.
"I hope they showed a lot of that on TV," said a beaming Ricciardo afterwards. "I just felt like the whole race I was overtaking cars and I hope the fans enjoyed it.
"The whole race was a fight. I was coming through and then I made a really good re-start [after the early safety car] – I got two cars by Turn 4 and then I was going for three.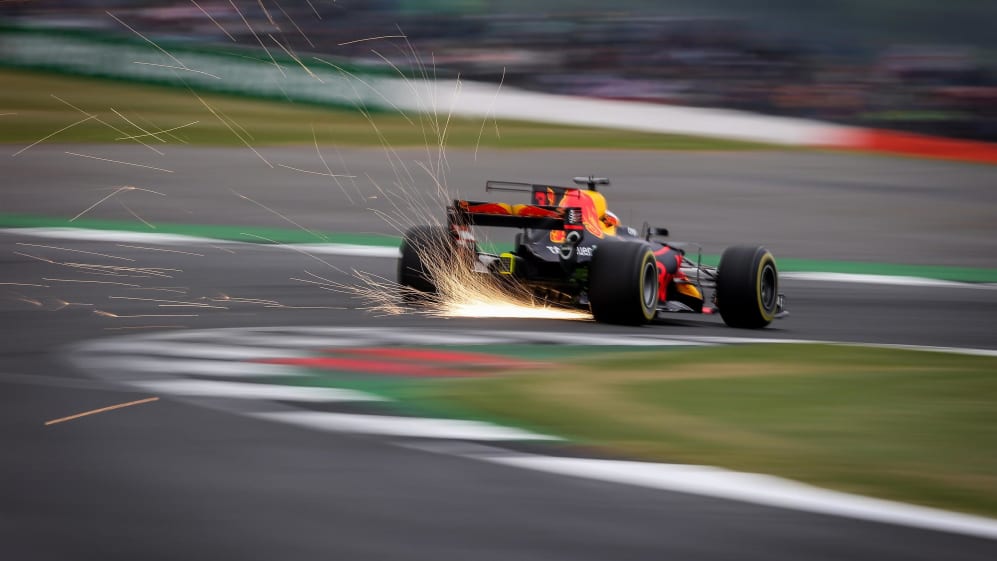 "I was probably a bit optimistic on the outside of [Romain] Grosjean and he didn't give me much room. I probably shouldn't have been there. It wasn't the smartest place to put the car and I went off track and it probably damaged a bit of the floor. I fell back to pretty much last again but came back through.
"I caught Hulkenberg with a few laps to go and then Seb [Vettel] had his issue which handed me fifth, so 'danke' Sebastian."
Despite seeing his podium streak ended, Ricciardo said his race was evidence of the strong form he's currently enjoying.
"I've been really happy with how I've been putting my Sundays together for the last handful of races, it's been strong and to get fifth from the back today I really couldn't ask for more. Last week I was the hunted and this week the hunter, I love the fight of this sport and today I felt I could really enjoy that.
"I would give this race ten out of ten in terms of fun. I think you could say that in the last six races the Honey Badger has certainly shown up on Sunday and it's been great fun."
The result means Ricciardo holds on to fourth position in the drivers' standings, 37 points behind Mercedes' Valtteri Bottas and 19 ahead of Ferrari's Kimi Raikkonen.