Ricciardo says 'everything shut off' as he reveals disappointment at late DNF in Italian GP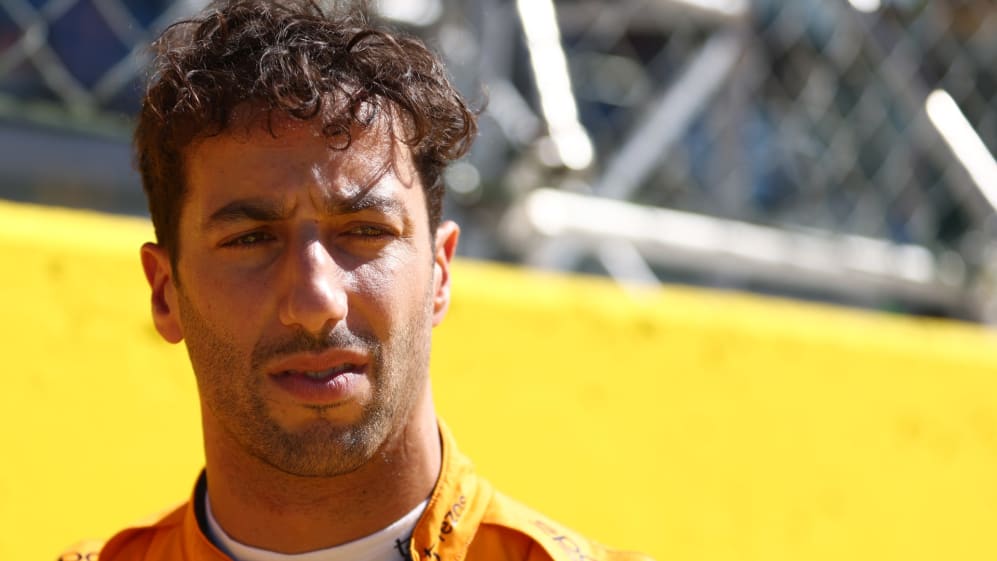 Daniel Ricciardo was running in eighth place at this weekend's Italian Grand Prix and looking set for a first top-10 finish since France. But a late DNF on Sunday meant it was fourth consecutive point-less outing for the Australian, much to his disappointment.
Ricciardo had looked in good form for most of the weekend and started the race in P4 – on the same row as team mate Lando Norris. Ricciardo made a good start and was up to third before race winner Max Verstappen made his way past on Lap 2.
Ricciardo then switched from the medium to the hard tyre after his first stint, leaving the Australian running in P8 – after being overtaken by Lewis Hamilton and Norris – and holding off Pierre Gasly. But on Lap 47, Ricciardo's race came to an end as he pulled to the side of the the track with an issue.
READ MORE: Albon set to return home following appendicitis surgery
And speaking after the race, Ricciardo explained: "The car switched off. I don't know the details but in simple terms just everything shut off, so I was in Lesmo 1, fourth gear and then immediately off and then obviously stuck in gear. I just tried to pull over to the inside of the track as quick as I could.
"But then when I got out of the car, even for me to find an opening was difficult, so I was surprised there wasn't an opening sooner or I guess I passed it when I was trying to pull off. Then I found out after that the race ended under Safety Car. If I could have done anything else, I would have but that was all I could do."
Ricciardo had looked in good form for much of the weekend, having qualified in the top 10 for the second time in the last seven races – the other time being at the Hungarian GP – and the McLaren driver was dissatisfied not to have points to show for his efforts.
MONDAY MORNING DEBRIEF: The 3 key factors that enabled Verstappen to win the Italian Grand Prix
"It was nice to start at the front, nice to be on the second row and got a decent start, obviously was in third and I was kind of hoping the race would end on Lap 1," Ricciardo joked.
"Another podium would have been really good but I didn't have the pace. I was fighting, I was trying to hang on today with Gasly; he was definitely quicker, so I was happy to hold him off for pretty much the whole race, but I wish we had a bit more to show."