Ricciardo says seat on 2023 grid is 'Plan A' – but reserve role at top team 'realistic' option
Daniel Ricciardo's future beyond the end of the 2022 season wasn't in any sharper focus as he arrived in the paddock for the Singapore Grand Prix. But the Australian did open up on his potential options – while adding that a year on the sidelines as an F1 reserve driver could well prove "a blessing".
Following the news in August that Ricciardo would leave McLaren a year before his contract expired, to be replaced by Oscar Piastri, speculation has raged about the eight-time race winner's options for 2023 and beyond.
READ MORE: 'He's one of the most talented drivers ever' – Norris full of praise for Verstappen as he aims to join future title fights
Asked ahead of the Singapore Grand Prix – following two weekends off since the Italian Grand Prix – about developments on his side for next year, Ricciardo replied: "My headspace is in the same space. I'm still keen to be... part of F1.
"Of course, Plan A would be to be on the grid, but nothing's changed. Let's say I don't want to just jump at the first seat available. I know the landscape probably changes as well end of next year with contracts and whatever so I'm just… I don't want to say remaining patient, but just remaining open.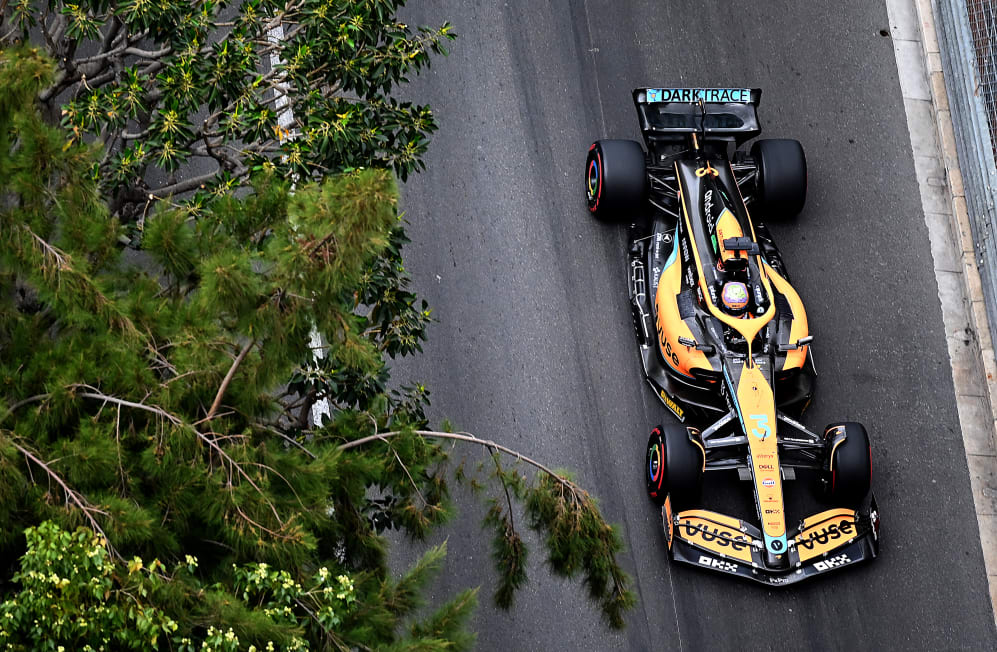 "My [management] team is talking with, I want to say, pretty much everyone, or they're having conversations," he added, "so we're just trying to put it all together and figure out what makes the most sense… I also don't want to just look at the next 12 months and not look at the next 24."
When it was put to him that his options were effectively a reserve role with a top team or a seat towards the back of the grid, Ricciardo replied: "[A reserve role is] certainly something that's realistic, yeah.
READ MORE: Horner says he'd give former driver Ricciardo a seat for 2023 if he was running Alpine
"That's the two, I would say, realistic options. It's not to be anywhere else. I love other disciplines of motorsport but I don't see myself there. At least, I feel as though I jump into something like that and then it closes the door in F1. It kind of feels like I checked out and I haven't. So I'm solely focused on F1 and we'll see."
Asked if driving for a back-of-the-grid team could do his career more harm than good, meanwhile, Ricciardo replied: "I mean, it's possible. These are all things I'm weighing up... What fighting at the front does, when you've had that taste as well, it's real, you know, and that's ultimately where I want to be, so I guess I don't want to just [go from] race to race. I want to race with a true belief and understanding that I can be back on the podium, ultimately."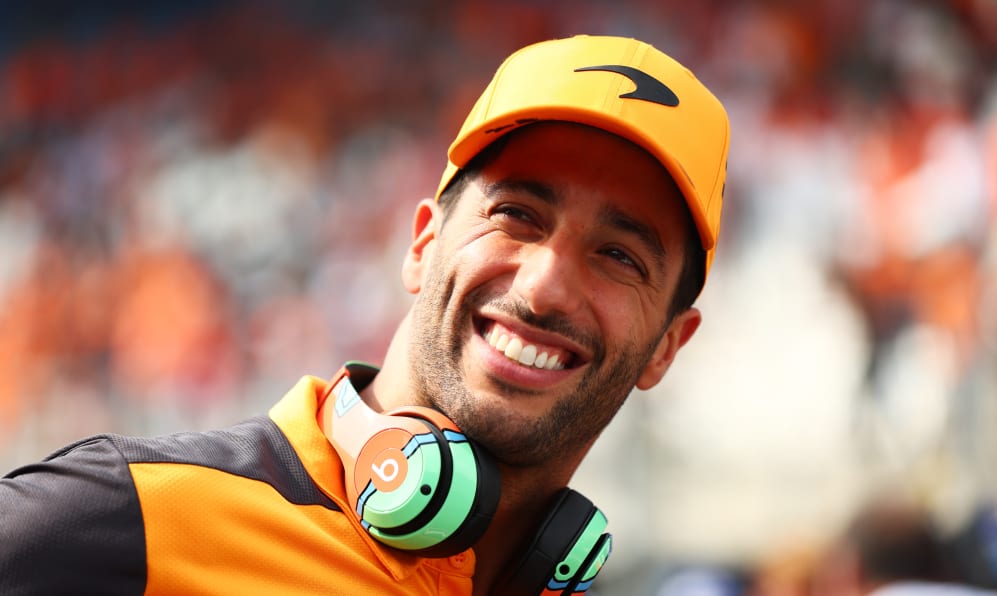 Ricciardo told the media in Singapore that he was also hesitant about the idea of driving in prestigious one-off races in other series next year – such as the Bathurst 1000 – due to public perception. But he said that he felt there were still "positives" to be found if he couldn't secure an F1 race seat in 2023.
FORM GUIDE: Can anyone halt Verstappen's winning run in Singapore?
"With next year, if I'm not to be racing [in F1], then I feel like there could be a blessing in all that," he said. "I mean, it could make me fricking start foaming at the mouth, wanting to get back. So that's why I'm pumped to be on the grid again – but I'm also seeing positives if that's not the case.
"So that's why [I'm] at peace with whatever's going to happen in '23, because I feel like everything's going to happen for a reason and all these things will make sense. Having a few weeks off was good to get some headspace, clarity, all those things."
READ MORE: McLaren reveal special livery for Singapore and Japan as F1 returns to Asia