Report
ROAD TO F1: Viscaal wins dramatic F3 race at Silverstone by 0.189s over Zendeli
Bent Viscaal took his first ever victory in Formula 3, in the most dramatic of final laps, finishing just 0.189s ahead of Lirim Zendeli, who had led the entire race up until that point.
Zendeli had fired ahead of reverse polesitter Ben Barnicoat off the line with a powerful getaway and looked in complete control of the race until the very last lap. Viscaal had retained sufficient life in his tyres for a late lunge, but it looked audacious at best, with a 0.6s gap between them at the time.
However, Viscaal did catch up and made a move at Copse, which saw him claw his way ahead of the Trident. The German wasn't about to hand over the win easily though and fought back ahead through Vale.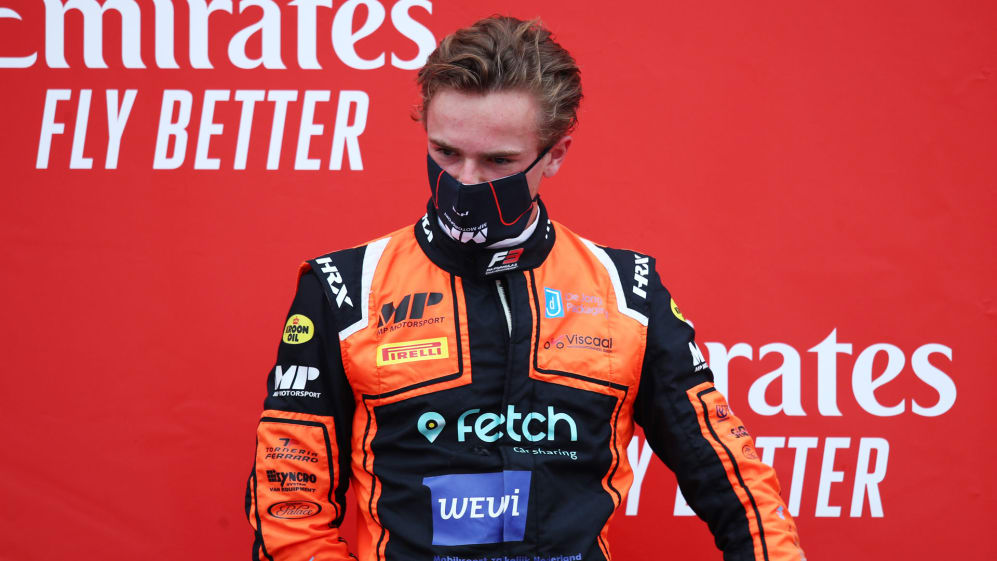 Their battle still wasn't over: Viscaal swung around the Trident for a second time at the final corner and sparked a drag race to the line, which he eventually won.
Theo Pourchaire clung on to third at the line, surviving a last lap battle of his own with Red Bull junior Liam Lawson, who was forced wide and fell to fifth behind David Beckmann.
Logan Sargeant, who took the championship lead with a Race 1 victory on Saturday, suffered from contrasting fortunes on Sunday, as he was forced to retire from the race, coming off worst in a battle with Cameron Das.