Interview
Rookie on the rise - exclusive Lance Stroll Q&A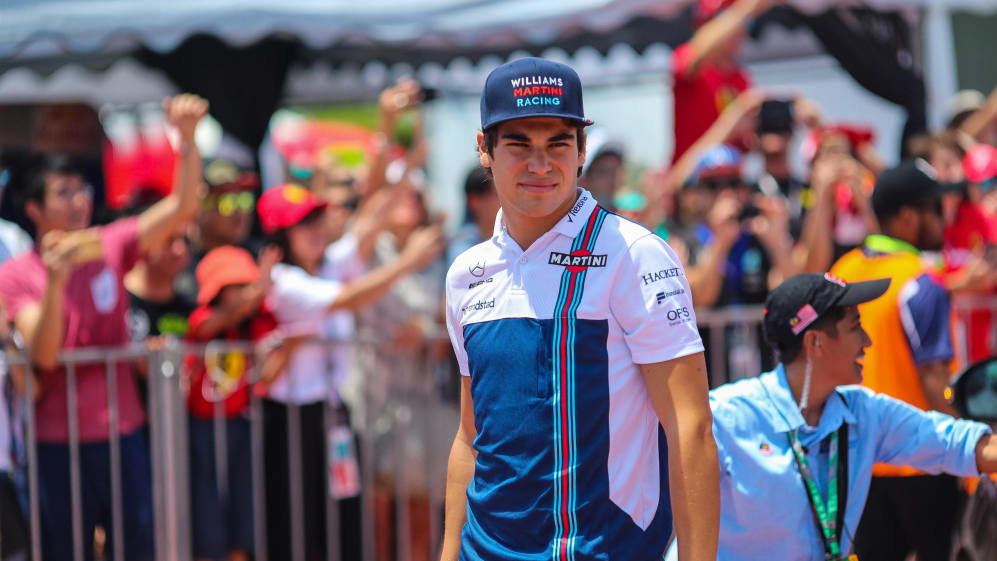 He made the headlines for bizarre reasons in Malaysia, after his and Sebastian Vettel's post-race collision. But that overshadowed another strong points finish for Williams' Lance Stroll. In fact the Canadian rookie is now all but level in the standings with team mate Felipe Massa, one of the most experienced drivers on the grid. We spoke exclusively to Stroll about his burgeoning maiden season, the form of the FW40, how he relaxes off track, and who might line up alongside him in 2018…
Q: Just one point behind team mate Felipe in the standings – what does that tell you? He is an extremely experienced driver and you are in your rookie season…
Lance Stroll: Ha, I just do my thing. That's all. On a personal level I would add: a pretty good rookie season. It developed into one, given the slow start.
Q: So how hard was it to swallow the slow start and bloom into a points contender? You answered this question before, but maybe things change with every race that passes…
LS: As I said many times before, a rookie season is all about learning and adapting. Starting to think in big pictures. So yes, it was not so easy to find one's own space in this environment. But I have always figured things out from a young age and I never doubted my abilities and the last couple of races are a good pay-off – also thanks to the people around me who took me step-by-step and helped my rise.
Q: You are still almost a month shy of your 19th birthday – a teenager still! Can you say how many years you have aged in these last couple of months?
LS: Ha, hopefully not too much! (Laughs) Maybe I have matured racing-wise, but as I person I don't think much has changed. I have seen the world, I have experienced different cuisines, different kinds of people, and all that has been an amazing life experience. Not too many people get to see all that…
Q: …did it help to blend in better in F1?
LS: Not necessarily. Actually it has not much to do with F1. It was just that I have been given the chance to see a lot of cool things that can open your mind.
Q: Have you been a bit disappointed by the car's performance? Give Williams have Mercedes power, you could argue they are underperforming?
LS: Well, the car is the car. It is no secret that we are not where we want to be at every race, but that is how it goes. As long as I am doing a good job, that's fine. Of course I am disappointed at times like everybody else in the team, but F1 is an ongoing sporting development. Sometimes you get it right, sometimes not. Yes, we have started stronger than where we are now – we have dropped back at certain circuits – but I consider it as part of the game.
Q: After Singapore you were playing golf in Bali. How was it?
LS: It was good. I like the sport, as it is good for your head.
Q: Your handicap?
LS: Let's make it 11 or 12 on a good day – and 35 on a bad one! So between 12 and 35. (Laughs) That's golf!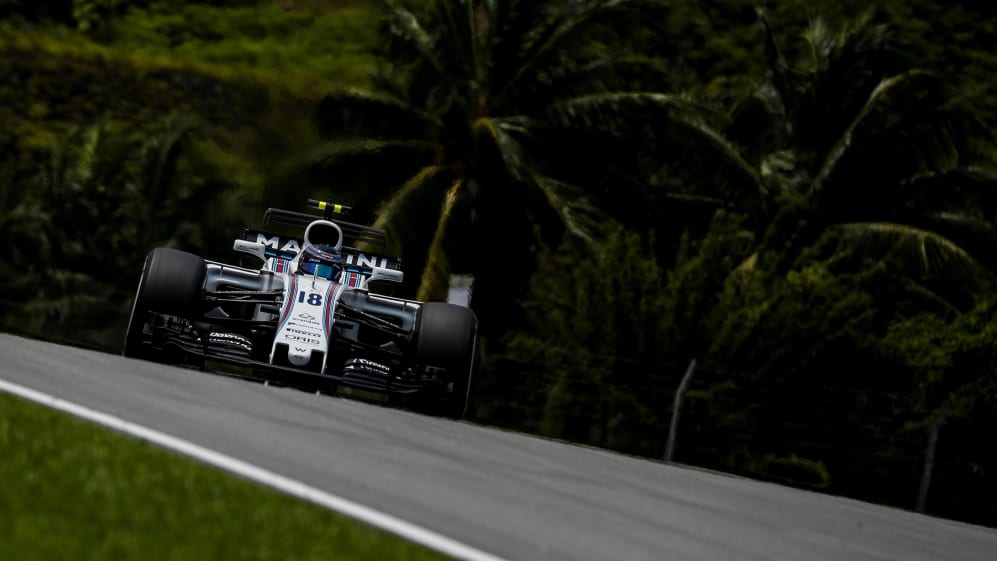 Q: Your dad has built a good surrounding for you with a lot of helping hands. Was that a big factor in you being able to blend in sowell into F1?
LS: Well, in fact, in the long run you create your own relationships. I think I have done a really good job in that respect this year and we as a group have done a good job. We have been working together through the hard times and always believing where we can get. Having faith and trust in our abilities – that has been really great so far. On the track, off the track, the whole entourage around me has been super supportive and helped me through every step I have taken so far in F1. Everybody tries to surround himself with the best possible people and I have the impression that I have the best possible people around me. But I don't think it is primarily about my father. Everybody selects the people he believes are best for him and I am no different to that.
Q: You faced another big challenge recently with your first night race in Singapore – and it was your second points result on a tricky street circuit after your podium in Baku. Are you the urban type?
LS: Yes, I do like street circuits. Never the less Baku and Singapore are very different circuits. These were very different weekends and very different reasons why I was doing well. The podium in Baku stands out, of course, but in Singapore I was also pretty happy with my eighth place considering where we were on Saturday. I love the rhythm of street circuits – they have a very special kind of flow and I am really getting into it. The walls are so close that you have to be sharp with all your senses and that is what excites me!
Q: Is that sharpening of senses what gives the thrill?
LS: I guess you could say that. Every mistake can be costly, so you have to have your eyes wide open. (Laughs) The bigger the challenge, the higher risk factor, the more thrilling it is for me. I have grown up enjoying these things.
Q: Felipe may or may not stay for 2018. That could mean a new team mate next season…
LS: That is something that the team will handle. That's not up to me. I am just hoping for a team player – that's my input.
Q: There have been rumours that Williams are looking at Robert Kubica, should Felipe call it quits. If that were the case, who would learn from whom?
LS: I have never met him. And I don't know what state he is in, physically and technically, driving these cars. I am completely blind when it comes to my team mate for 2018.