Feature
Ross's Azerbaijan GP review: Pure gold and missed opportunities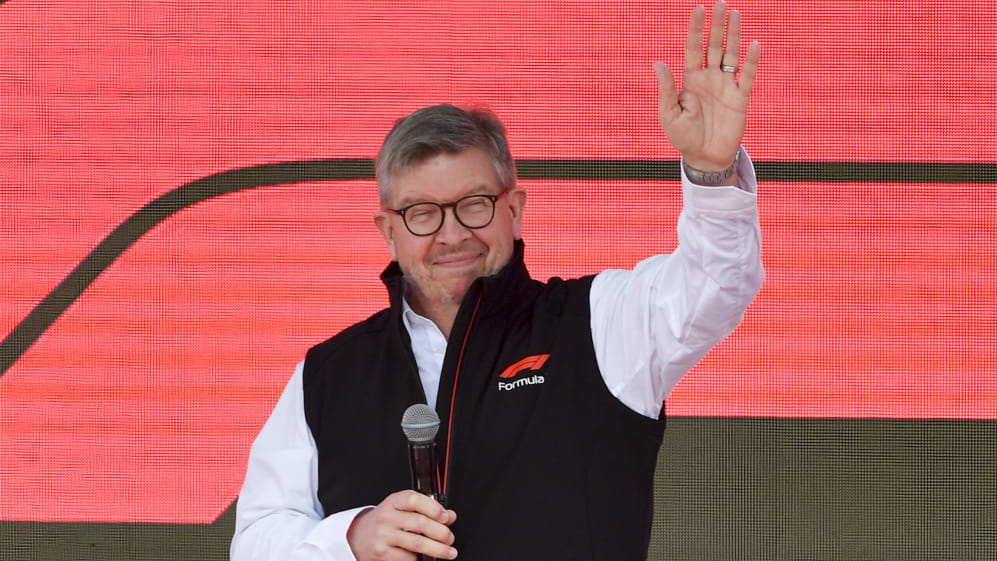 Formula 1's Managing Director Ross Brawn casts an eye over the five key moments from round four of the World Championship in Baku...
Silver Arrows are pure gold
It's never been done before. Four one-two finishes in the first four races of the year is an incredible result and it sets an incredible standard for this season.
Congratulations therefore to Mercedes who are showing once again this year that they're not prepared to rest on their laurels. And well done too to Valtteri Bottas, who has started the season in fine style, with two wins and two pole positions and definitely deserves to be leading the championship.
Valtteri has managed to raise his game to fight against an extraordinary champion in Lewis Hamilton. I have seen for myself how a driver can suffer, consciously or not, from being in the same team as a truly great champion and Lewis is one of the greatest we have seen. It can be incredibly intimidating and cause a driver to fall below their true ability. Getting out of that mindset can be difficult and takes a lot of effort, especially on the mental side. Valtteri has managed it and he has shown grit and determination in the first four races and especially in the way he has taken the fight to Lewis in qualifying has been really impressive.
Charles' missed opportunity
The fans voted Charles Leclerc as their Driver of the Day for the second time this season, but again, as was the case in Bahrain, the Monegasque driver had reason to wish for a more tangible prize.
Hitting the barriers in Q2 at Turn 8 cost Charles dearly and although he produced a great drive, especially in the first stint, that public vote is probably scant consolation given that, from what we saw over the weekend up to that point, he could have finished on the podium. The decision to try to qualify in Q2 on the medium tyre was the right one in my opinion, because on the softs, Mercedes had shown they had a better race pace on Friday afternoon.
If Charles had managed to get ahead of them in Q3 – and there was a chance of that – and then run a long first stint, as he went on to do, then he would have been in with a good chance of finishing at the front.
Unfortunately for him, despite a strong climb up the order, he finished fifth, for the third time this year. And I doubt that taking an extra point for setting the fastest race lap would have cheered him up. However, even after this race, he bears all the hallmarks of a driver on the way up, destined for great things.
Proving a point
It would be no surprise to see Racing Point clamouring for more races to be held in Baku. Both the teams' drivers appear to have a real affinity with the place and Sergio Perez and Lance Stroll demonstrated yet again that they go well around the streets of the city.
Checo has twice appeared on the podium at the Baku Street Circuit and although he finished 'only' sixth, he produced a strong drive to be best of the rest.
Lance, meanwhile, has finished in the top 10 in each of his three appearances here, and scored the only podium finish of his career to date in 2017.
The team deserves much of the credit, and in 2019 they are again proving that it's important to spend well rather than spend a lot. It certainly helps, especially in terms of staying calm, to know that the team can rely on much more solid backing than in the recent past, but the infrastructure of the team is still the one that produced miracles over the past number of years. It continues to do a great job, which means it can fight well and the team often finishes ahead of bigger teams such as McLaren and Renault.
READ MORE: Stroll: Racing Point eyeing 'big result' for 2019 after strong Baku showing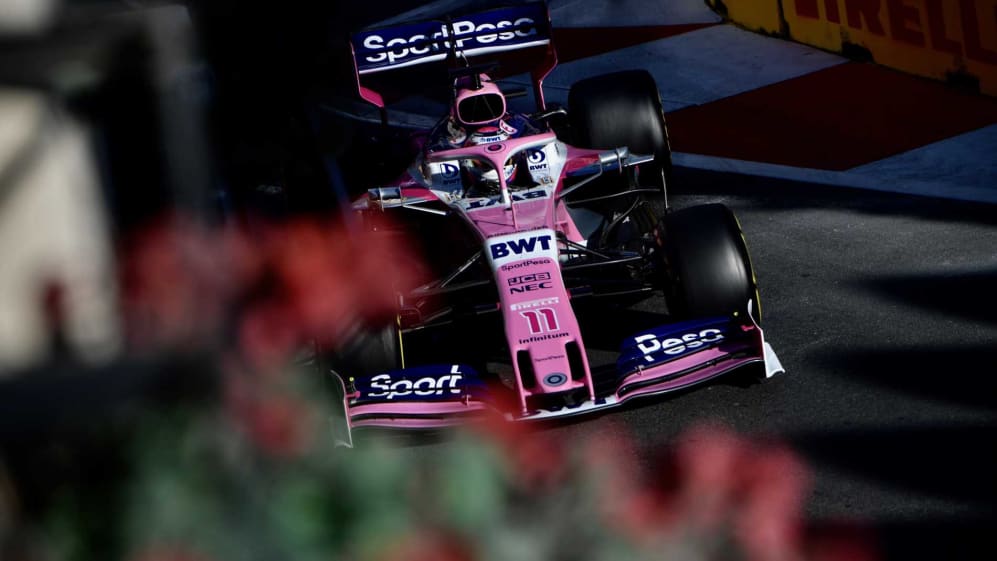 Renault slip back
On the subject of Renault, one can't deny that the French team has had a difficult time in this first part of the season. After coming fourth last year, one could realistically have expected that their form would not only be confirmed but that there would possibly even be a partial closing of the gap to the top three teams.
However, the team based in Enstone and Viry has only managed two points finishes from the eight available so far, with two seventh places, and finds itself not only behind Ferrari-powered Alfa Romeo and Mercedes-powered Racing Point, the companies that set the current bench mark in terms of engines, but also behind its only customer team, McLaren.
The two drivers seem to lack confidence in the car, especially Daniel Ricciardo. I know the people there and I know the team will roll up its sleeves and all pull in the same direction and they will close the gap to the big teams, which is the most realistic goal, given how the tight things are in the midfield. It all makes the fight between the six teams in question even more exciting.
Intense battles
As the first tranche of races that make up this long championship comes to an end in Baku, one could ask oneself if we can still expect to see at least two teams fighting it out for the titles.
At the moment, a negative response would seem logical, given that Mercedes has taken four consecutive one-two finishes, but I feel there is still time for Ferrari to fight back, as it showed in two of the four races that it has what's needed to win.
The duel between the two Mercedes drivers is definitely wide open, with Bottas and Hamilton only separated by the point scored by Bottas for fastest lap in Australia.
Meanwhile, it will be interesting to see how things pan out at Ferrari between four-time world champion Sebastian Vettel and the explosive new talent that is Leclerc.
As previously mentioned, it's really close between the teams currently lying fourth to ninth. It's going to be interesting to see how the youngsters develop, from Leclerc in his first year in a top team to the trio of rookies, Lando Norris, Alex Albon and George Russell. Norris and Albon again enjoyed strong weekends in Baku, and Russell is showing great maturity in toughing it out in difficult circumstances at Williams.
There are therefore plenty of interesting stories to watch closely this year and not just in Formula 1. There's also its two feeder series, which feature on around half of the Grand Prix weekends of this year's calendar.
In Baku, we were treated to two action-packed FIA Formula 2 races and again I was pleased to see rookies making their mark. In Barcelona, the brand new FIA Formula 3 series will make its debut. That's a lot of action on track and a lot of reasons to meet up again in two weeks' time in Barcelona.