Russell admits 'a red team and an orange team' are ahead of Mercedes after Day 2 in Spain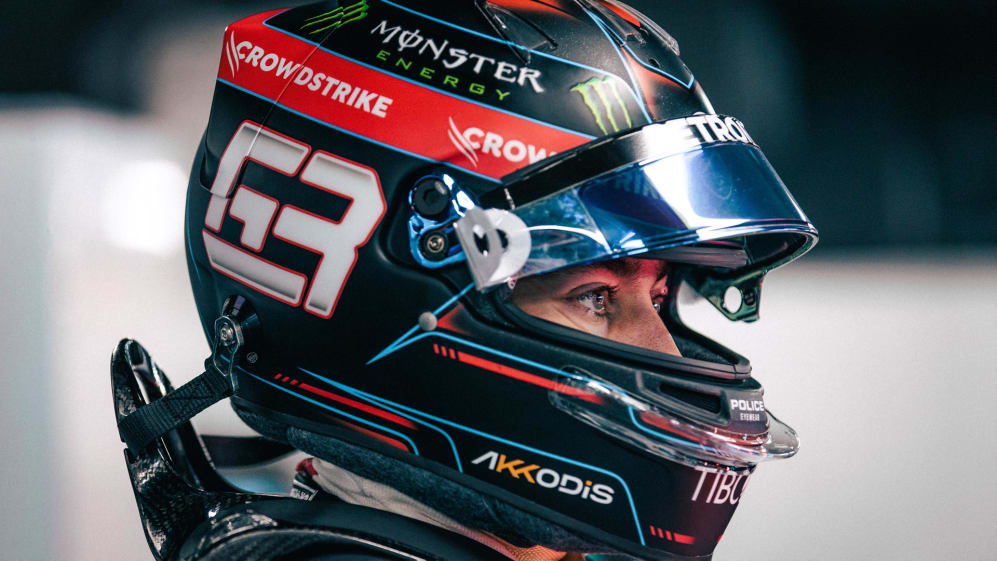 Seldom do drivers give an honest assessment of how things stand in pre-season running – but new Mercedes driver George Russell picked out two teams he was viewing as major threats at this early stage.
Russell took over the afternoon's running for the Silver Arrows and added 66 laps to Mercedes' tally to finish P4 overall. That was after team mate Lewis Hamilton took the morning duties and eventually finished 16th and last, with 40 laps. And new Mercedes recruit Russell said the eight-time constructors' champions had a pair of potential thorns in their side.
READ MORE: Leclerc fastest for Ferrari on Day 2, as red flags pause proceedings in Barcelona
"Some teams are looking very fast, a red team and an orange team in particular," said Russell. "Very, very competitive, so let's what tomorrow brings and what we can do between this test and Bahrain."
Asked where Mercedes stand compared to Ferrari and McLaren – the teams he alluded to above – Russell replied: "Certainly not ahead, pretty sure of that. They seem to have things well under control and they are on top of everything, and they look very strong low fuel, high fuel and with the tyre management.
"Who knows?" he added. "We all know that we are on different programmes, but we definitely know from the average of all of the different runs that we are behind them at the moment. So let's wait and see; a championship is not won in Barcelona winter testing, but it has certainly been an intriguing two days for now," summarised the ex-Williams racer.
After his second day in the 2022 hardware, Russell added that there was a "compromise" to be found given the characteristics of the new cars, which have been built under sweeping regulation changes.
READ MORE: Ferrari 'outsiders, not favourites' despite strong pre-season form, says Binotto
"It is just really intriguing, this test," he explained. "New car, new tyres, a different dynamic out there. I think you could see some substantial issues with some of the cars in the straights and the bottoming [out]. So this is a compromise for me to find to go quickest throughout the lap and it is something I don't think any team has experienced before.
"But we are seeing some interesting things out there. That is what testing is for," concluded Russell.
The final session looms – one last day for teams to get to grips with the 2022 cars in Barcelona, before they jet off to Bahrain for the Official Pre-Season Test.