Russell and Verstappen at Mercedes for 2022? Why McLaren boss Brown thinks it could happen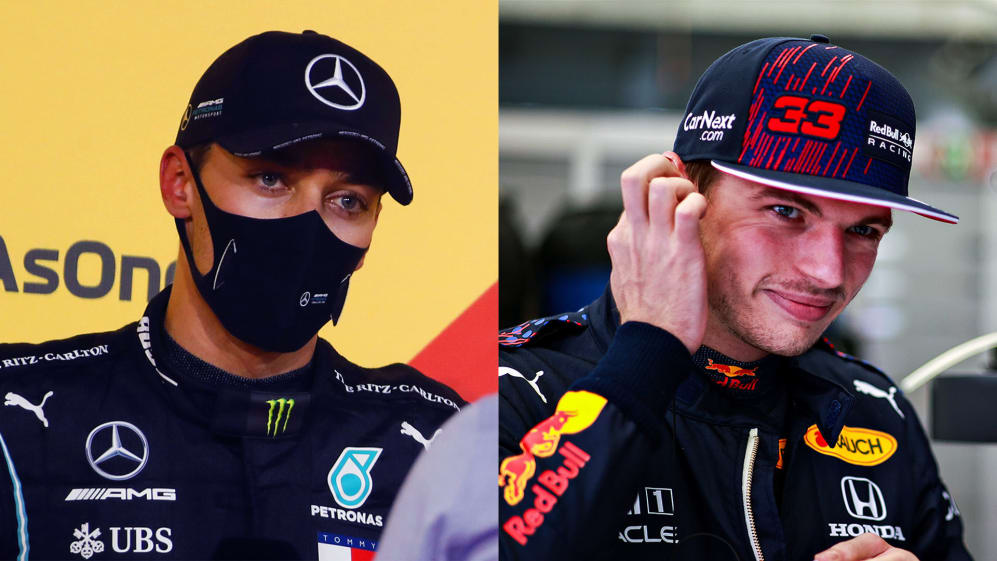 Lewis Hamilton and Valtteri Bottas may be beginning their fifth season together as Mercedes team mates this year, but could it be all change at the Silver Arrows for 2022? McLaren Racing CEO Zak Brown has posited an interesting theory about an all-new line-up the team could potentially field next season.
In an interview with British newspaper The Daily Mail published in late March, Brown put forward his suggestion on how he thought Mercedes' line-up could change for 2022, saying: "I think you will see Max [Verstappen] and George [Russell] there in 2022. I think that is the obvious conclusion.
"You have Max's experience and youth, you have George's youth. If I am Mercedes, that's a pretty killer line-up for the next five years."
READ MORE: Hamilton says it will take 'everything and more' to repeat Bahrain success against Red Bull this season
But asked to clarify his comments two days later – in a press conference with Red Bull and Mercedes Team Principals Christian Horner and Toto Wolff sat alongside him – Brown said: "I don't necessarily think it [will happen].
"Someone just asked me, 'What do you think the driver market will look like next year?' I believe George is out of contract and obviously has a Mercedes relationship and did a great job here in Bahrain [at the 2020 Sakhir Grand Prix, when he replaced Hamilton at Mercedes].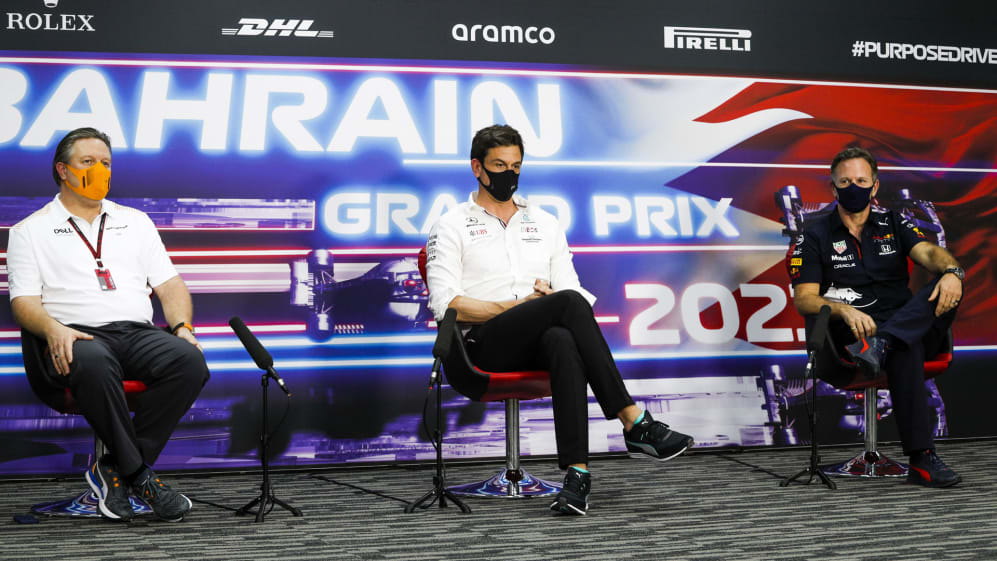 "Max, I've never seen his contract but I understand that there's probably a possibility for him to drive elsewhere, and Mercedes and Toto are able to attract an awesome driver line-up. So, if those two guys are floating around, depending on what Toto decides with his current driver line-up, you could see that happening. I was asked the question – it wasn't a prediction, it was an opinion."
READ MORE: Hamilton vs Verstappen – The data that shows what was really happening in the cockpit during their Bahrain battle
Asked for his own response, Horner said that it was "a bit early for speculation", adding: "Maybe they're as likely to run Daniel and Lando [Ricciardo and Norris, McLaren's 2021 pairing]! We're at the first race, and we are obviously acutely aware of what the contracts with our drivers are."
Who Wolff opts to put in next year's Mercedes is going to be a hot topic as F1's silly season ramps up this year. But whoever he decides to go for – be it Hamilton, Bottas, Verstappen, Russell or anyone else – Wolff said that his main goal was to get the contract agreed early, with Hamilton having famously signed his one-year deal with the team for 2021 just a month before pre-season testing began.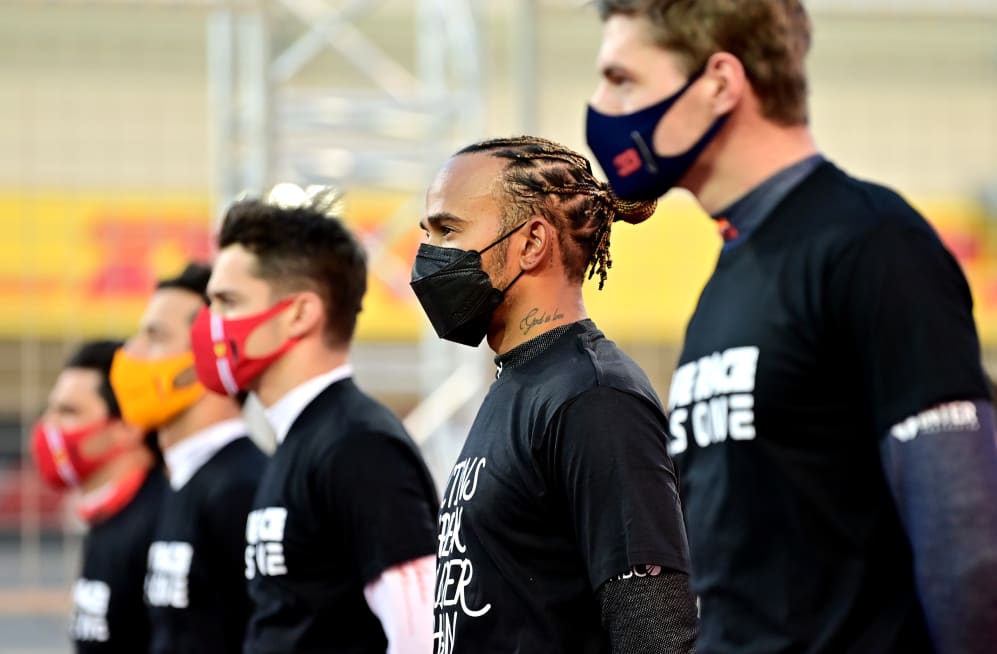 "We don't want to leave it until January to confirm the two drivers," said Wolff. "Valtteri was pretty regular during the summer, and this is when it should happen. Also, to give the driver peace of mind, or be able to concentrate on the job.
READ MORE: McLaren gatecrashing Mercedes-Red Bull fight 'unrealistic' in 2021, says Brown
"Obviously for next year, there's lots of balls in the air and we will always try to do the best for the team long-term while also giving total loyalty to our current driver line-up. We are not doubting either Valtteri or Lewis but discussions obviously are going to happen – but not in January next year."