Russell 'annoyed' to miss Q3 as Williams record best qualifying since 2018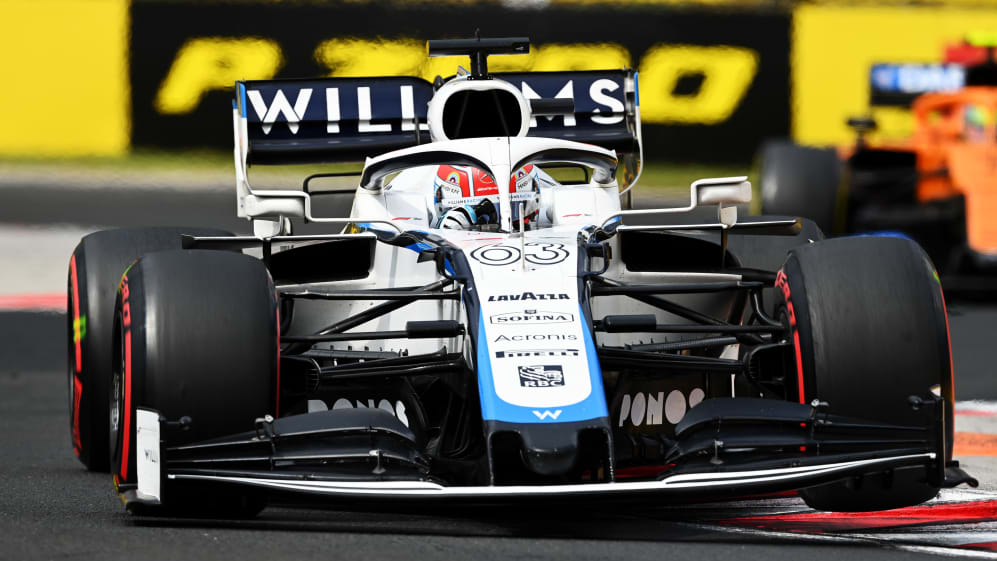 For the first time in nearly two years, both Williams crews were still busy at the end of the Q1 segment of qualifying in Hungary, as George Russell and Nicholas Latifi both advanced into Q2 - something the team hadn't acheived since the 2018 Italian Grand Prix.
For Russell, it was his second trip into Q2 in as many races, as he qualified P12 - ahead of the likes of Red Bull's Alex Albon and Renault's Esteban Ocon. And it says something for Williams' recent turn of form on Saturdays that the Briton was left cursing his luck that he didn't make it into Q3.
READ MORE: Russell says Albon 'being made to look like an idiot' after Red Bull driver's surprise Q2 exit
"It was great, the car was feeling good, again," said a clearly buzzing Russell. "P12 - A tenth or two from Q3. Great, really, really, really great.
"The car just came alive at the start of Q1 and I was just giving it everything I had. It's actually annoying to miss Q3 by such a small margin. I'd prefer to be a bit further away because it feels a bit frustrating… but really pleased."
Just under two tenths of a second separated Russell from P10 in Q2 and what would have been his first ever trip into Q3. Now though, Russell – still waiting for his first F1 point – is more concerned as to why Williams can't carry over their much improved qualifying pace into races.
"I think we need to understand it because we've definitely got an advantage in the quali format versus in the race spec," he explained. "I mean, the last two race weekends, in the race we've clearly been the slowest car, yet we've managed to qualify a tenth or two from Q3 so we need to understand how to unlock that performance from quali into the race."
READ MORE: 90th career pole required 'absolute perfection', says Hamilton
With team mate Nicholas Latifi also making it into Q2 for the first time in his young career, Russell was quick to hail the efforts of the people that have been through thick and thin with Williams, with just one point under their belts in 2019 and seven in 2018 as the team posted consecutive last-place finishes in the constructors' championship.
"I mean it's massive for them, all the guys, especially the guys who come to the racetrack week in, week out. They haven't changed the job they do from the days when we finished back in the podium back in [2017, Azerbaijan]. They saw the decline and suddenly having two really tough years, it's great to give that back to them," he concluded.