Russell delighted to qualify second but Hamilton bemoans 'average' outing despite P3 start in Qatar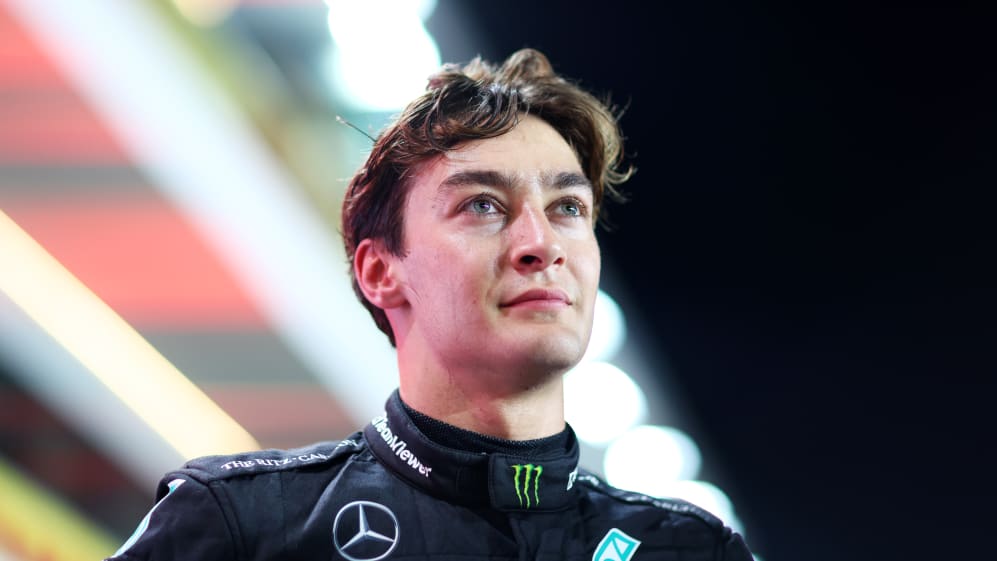 There were mixed feelings at Mercedes on Friday night as, while George Russell was "pretty happy" to qualify second, Lewis Hamilton labelled his qualifying outing "average", despite being set to line up in third place on Sunday.
After completing a lap of 1m 24.219s around the Lusail circuit, Russell had initially qualified third, but gained a place after Lando Norris, in second, had his time deleted for exceeding track limits on his final attempt in Q3.
READ MORE: Verstappen dominates to take pole position ahead of Mercedes as he closes in on third world title in Qatar
While Russell was pleased with the result, and to have his team mate lining up next to him on Sunday, he jokingly admitted that due to the sandy nature of the track, he would much prefer to swap positions with Hamilton.
"Just very pleased with how the session went, regardless," said Russell, when asked if he was surprised to be on the front row. "I was pretty happy with P3 to be honest because this track is so sandy off the racing line.
"There's not much grip so I think that P3 spot would have actually been a better position for the race. Nevertheless, we've got Lewis alongside me now, and we can be strategic, [and] work together.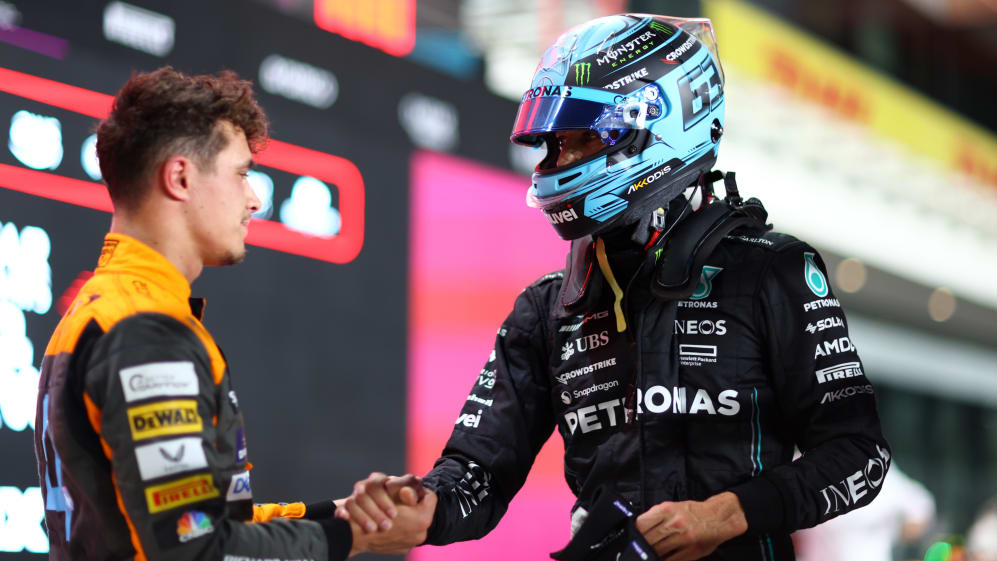 "We've got our sights set on a strong result now that the McLarens are behind us. We are going to have a bit of a fight on our hands because they are really quick, but we've got two sleeps before we can think about that."
When asked if he had any sense of the team's long run pace after the lone practice session on Friday afternoon, Russell replied: "Really bizarre. FP1 was really challenging, the grip was so low, it was really windy, so it was really dusty on the track, really sandy.
READ MORE: 'It's a good start' – Verstappen says Red Bull 'did the best' they could as he seals pole position in Qatar
"And we went out in qualifying, the wind dropped a little bit, and the lap times – lap one was about two and a half seconds quicker than the quickest lap in FP1.
"So, it's going to be a totally different story on Sunday. We are going to have to learn on the job, but I think the Sprint tomorrow will give us an indication of how the tyre wear is, if it's going to be a one or two stop, and go from there."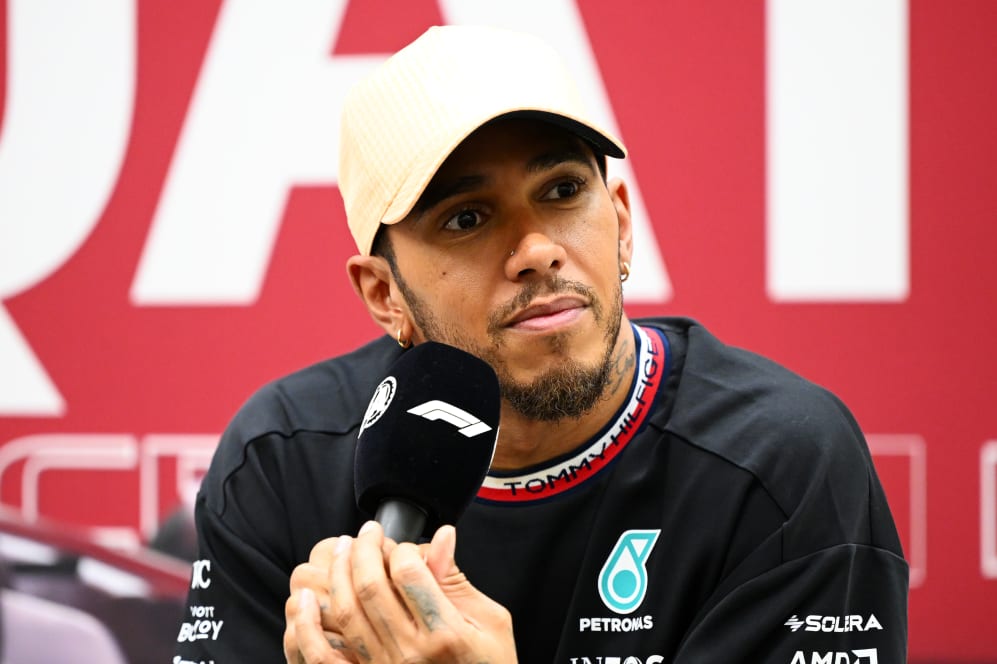 Hamilton, on the other hand, was provisionally second after the first runs in Q3, but a sudden snap in the first sector on his final attempt forced him off track, and meant he had to abort his lap. He wound up fifth, but gained two places with Norris, as well as Oscar Piastri's times being deleted for exceeding track limits.
Asked if he was satisfied with qualifying, Hamilton replied: "Not massively. But it's great for the team to be on the first two rows, second and third, I think is great for the team.
HIGHLIGHTS: Watch the action as Verstappen takes Qatar Grand Prix pole while Perez and Sainz make early exits
"Difficult at the beginning of the session, but tricky conditions out there with the wind, but ultimately it was a pretty average session for me."
When questioned on if he had any sense of the team's long run pace, Hamilton said: "Not really. No one really did any long runs, so it will be a bit of a first for all of us.
"I have no idea, I'm just going to give it everything, and try and bag those points. It's great that we are ahead of the Ferraris which is really, really key, so I'll try and back up George [on Sunday]."