Russell entering maiden Mercedes race with 'open mind' and 'no expectations'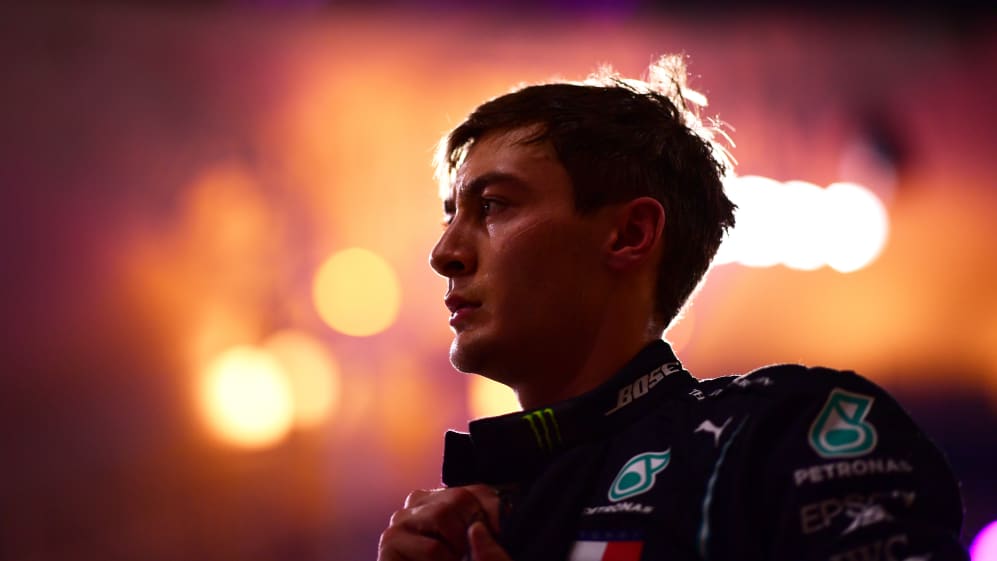 Mercedes' Sakhir Grand Prix substitute George Russell hadn't envisioned what it would feel like to stand on the podium in Formula 1 until he was asked the question after securing second on the grid for the race. But the Silver Arrows debutant explained that his sole aim today isn't a podium.
Russell missed out on a first career pole to Mercedes team mate Valtteri Bottas by just 0.026s on Saturday and admitted he was "gutted", but as he starts on the front row today, a first F1 podium is very much possible on Sunday.
HIGHLIGHTS: Watch all the action as Bottas beats Russell to pole in Sakhir GP qualifying
Asked whether he'd imagined himself spraying the champagne on the rostrum after an F1 Grand Prix, the full-time Williams driver replied: "No, to be honest. Obviously it would be amazing to stand on the podium but ultimately as a racer you just want to deliver the best performance possible, and, you know, in all honesty some of the performances that we achieved with Williams for P14 in quali, the buzz and the thrill for us to achieve that, was incredible."
"Tomorrow I'm going to leave satisfied or disappointed depending on how I felt I did, whether that's a win, whether that's a P3, whether that's a P5 or whatever. There's no expectations and I'm going in with an open mind, and yeah, hope for the best," he explained.
The 22-year-old underlined the Silver Arrows' commitment ahead of the race, having spent just a handful of days with this Mercedes side of the garage who normally work with seven-time champion Lewis Hamilton (absent as he recovers from Covid-19).
"It's been a proper team effort, to be honest," he said. "Not just Bono [Hamilton's race engineer Pete Bonnington] but the four or five engineers around, the mechanics up late at night modifying the seat, modifying clutch paddles, learning all the procedures.
READ MORE: 'I'm used to sitting in this chair' – Verstappen sees the funny side after missing out on Sakhir GP pole by just 0.056s
"It's been a proper, proper effort. I think we're all pretty knackered and tired from the lack of sleep.
"Last night, leaving the track at three, four A.M. and I think the guys were there until probably sunrise maybe. They want to win.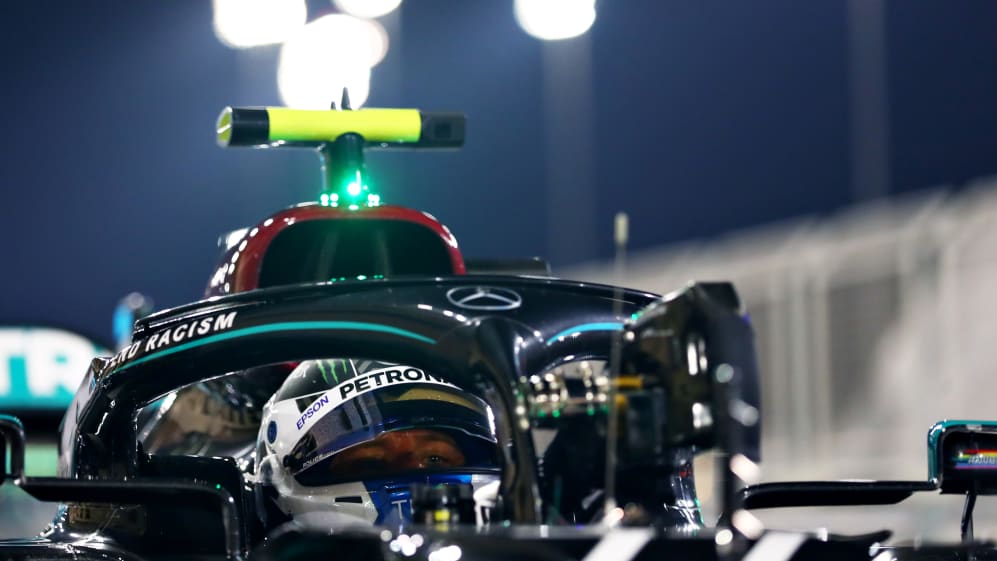 "And I asked the guys: 'how do you feel?'; obviously, they've been so loyal with Lewis and they've been part of his team for so long.
"They said: 'Listen, we just want to win' – and that just shows the mentality of the team," he remarked.
Russell helped secure Mercedes' 12th front-row lockout of the season on Saturday and, today, hopes to cap off an impressive debut for the 2020 constructors' champions by securing a podium – or perhaps better…
READ MORE: Russell in the hot seat & short circuit strategy headaches – What To Watch For in the Sakhir GP