Feature
Russell in the hot seat & short circuit strategy headaches – What To Watch For in the Sakhir GP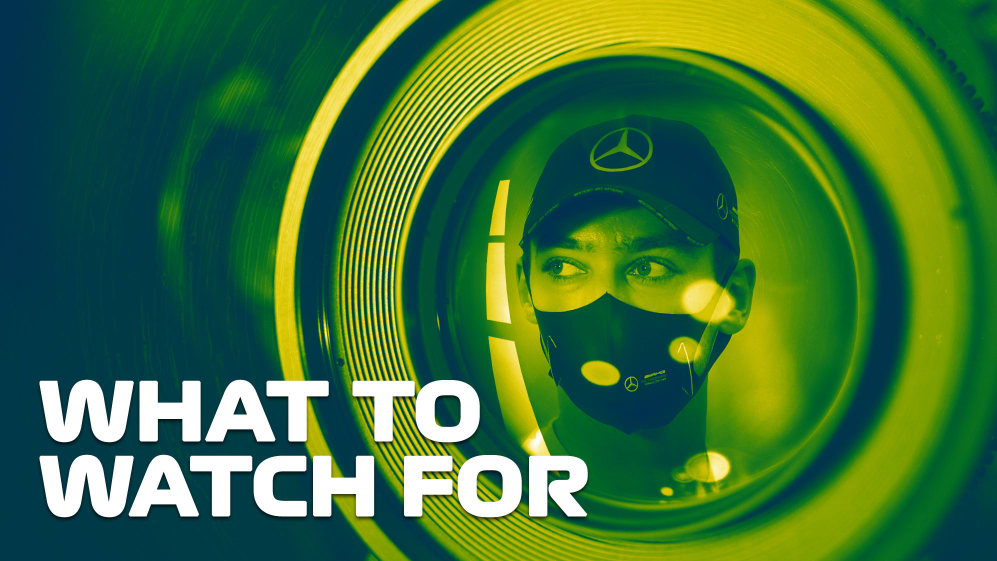 From George Russell right in the mix at the front to a number of drivers thinking they over performed in qualifying, and from two debutants to a unique challenge on the outer circuit, we highlight five key points to keep an eye on in Sunday's second race at the Bahrain International Circuit…
Can Russell win on his Mercedes debut?
Lewis Hamilton's replacement was just 0.026s off pole position
"If you told me four days ago that I would be qualifying P2 this weekend, I would have thought you'd have been having my pants down."
George Russell was trying to put his qualifying performance into perspective on Saturday night, but the young British driver admitted he was gutted to miss out on pole position by such a fine margin to his team mate Valtteri Bottas on his first attempt with Mercedes.
READ MORE: Russell 'gutted' to miss pole but says if someone had told him he'd be P2 they'd be 'having my pants down'
What Russell's performance has done, however, is raise expectations even higher, putting him right in the mix for victory along with Bottas and Max Verstappen. All three were covered by just 0.056s in qualifying, but the race is likely to be a different story for Russell, who has had so little preparation time.
The Williams youngster admits he is more comfortable pushing the car to its limits over one lap, but when he needs the finesse and comfort of how to react across a race distance, there are more opportunities for Bottas to gain an advantage. The podium is more than achievable, and much will come down to the start and the fortunes of others, so it's fair to call Russell the outsider of the top three – but one who has shown he has the pace to win.
READ MORE: Russell 'can achieve win' on Mercedes debut says Norris, as Leclerc predicts 'a podium at least'
Ricciardo eyeing a night moving forward
Renault are quick in a straight line
The end of qualifying brought a bit of head-scratching to the Renault garage as Esteban Ocon was eliminated in Q2 and Daniel Ricciardo only managed to secure a spot on the fourth row. That was despite the car looking really well-suited to the Sakhir circuit's Outer Track layout, and Ocon finishing FP3 right at the front in P4.
Daniel Ricciardo admitted he was expecting his team mate to be more successful in qualifying but the failure to get both cars into Q3 told him how tricky the final part of qualifying might be, and he struggled to improve on his previous best lap time despite a mistake in Q2.
READ MORE: 'We had top-five in us' says Ricciardo as he prepares to go on the offensive in Sakhir GP
But one thing Ricciardo has going for him is the fact that a number of cars ahead feel they've overperformed. Charles Leclerc pulled out a stunning lap to secure fourth place on the grid, and Sergio Perez is fifth with an old power unit that he thinks will hamper him in the race. And while Ricciardo expects to be able to attack the drivers ahead of him, he thinks some other aspects could play into his hands too.
"You have George up there and I'm not sure how many practice starts he has done, so you don't know how he is going to be off the line," Ricciardo said. "You've got Leclerc alongside Max. They have a good little history together for the short time in F1. A lot could happen.
"There is opportunity tomorrow. As much as the start is an opportunity to make positions, there's going to be moments tomorrow where it will be like, 'alright, a few deep breaths, be patient', and I think the race could also come to you."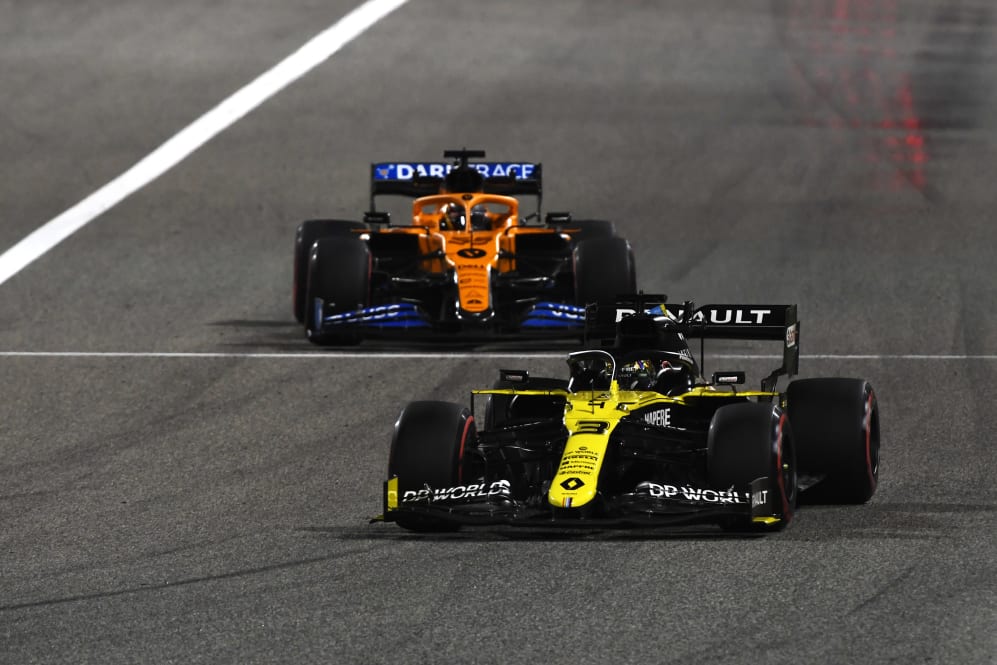 Albon needing to recover from outside the top 10
A lack of soft tyre running before qualifying caught the Red Bull driver out
Another driver who will be hoping the race comes to him is Alex Albon, who was a surprise casualty in Q2 on Saturday night despite some strong showings earlier in the weekend.
Albon did not use the soft tyres during FP3 as Red Bull tried to keep an extra set free to use in qualifying, and the team were happy with the performance on the harder compound early in the session. While switching from hard to medium worked well for Albon, he said there was a significant difference to how the car behaved on soft tyres – and he only found out once qualifying had started.
READ MORE: Albon blames lack of soft-tyre running in final practice for Q2 exit in Sakhir
The end result was 12th place on the grid, albeit within 0.1s of advancing, and a whole nine places between himself and team mate Verstappen. But Albon does get the benefit of a free tyre choice for the race and the soft tyre is expected to be difficult to make last, so strategy could benefit him.
He's also confident he's running more downforce than the cars around him, which should help him look after this tyres even further. But the downside to that is that Albon might struggle a bit more in a straight line when trying to overtake. With his Red Bull future still uncertain, a good fightback could be crucial.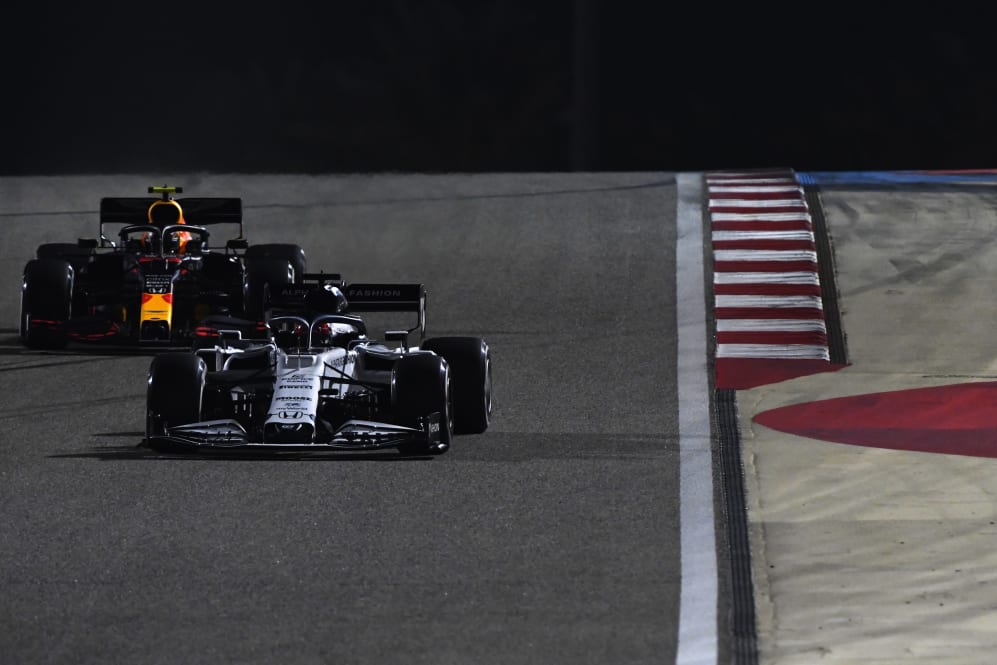 Aitken and Fittipaldi's first starts
Both drivers got call-ups to race this week
George Russell's performance so far this weekend has caught the eye, but there was also an impressive showing from the man who has replaced him at Williams. Jack Aitken is making his F1 debut and only got confirmation on Wednesday morning, but after a spin in FP1 he has progressed strongly and almost looked like causing an upset in qualifying.
Aitken was quicker than team mate Nicholas Latifi on the first two runs in Q1 but couldn't stay there on his final attempt as Williams looked for that extra bit of time to try and sneak into Q2. Still, Aitken's race pace was a strength on Friday and with a hashtag of #YOTUS – standing for Year of the Ultimate Send – acting as his motto this season, he will be one to keep an eye on.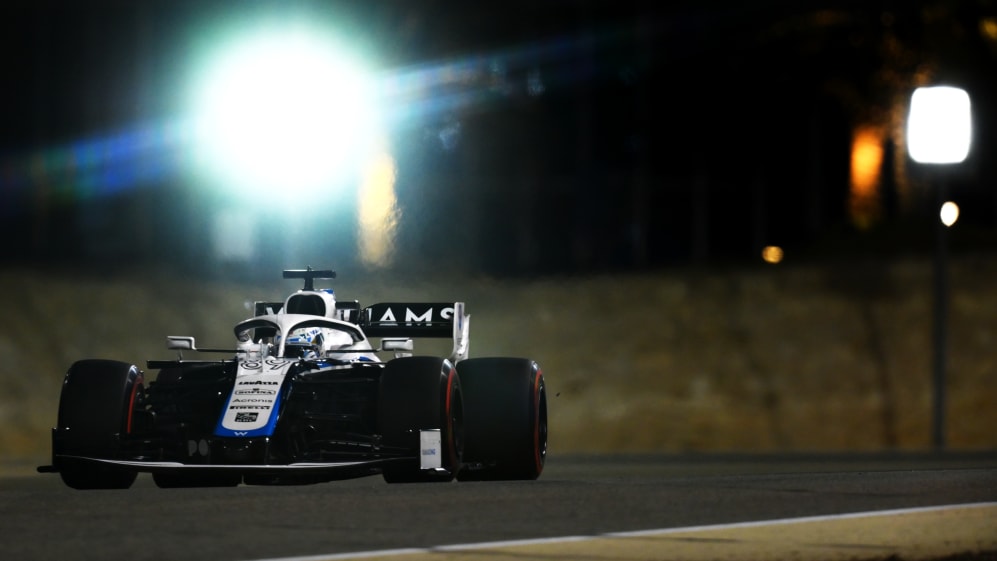 Starting just behind Aitken will be Pietro Fittipaldi, who played the team game and didn't get the chance to show his qualifying potential on Saturday. Replacing the injured Romain Grosjean at Haas, Fittipaldi took grid penalties for power unit usage so was always destined to start from the back of the grid. As a result, Haas used him to provide Kevin Magnussen with a tow in an attempt to reach Q2.
READ MORE: Fittipaldi says Grosjean helping him get up to speed as he prepares to make F1 debut in place of Frenchman
But Fittipaldi has impressed in much the same way Aitken has, being on the pace quickly despite so little experience in the car, and not making many mistakes as he has built up his confidence. Both will be hoping to boost their credentials even further when the lights go out.
Blue flags and a strategy headache
With such a short lap, strategy will be key in the race
Qualifying was expected to be chaos due to the short lap and traffic. But even though that didn't come to pass, it doesn't mean it won't be the case in the race…
With a sub one-minute lap even in race trim, it won't take long for the slower cars to be lapped as a result of the field spread that naturally occurs in the opening laps. On top of that, a pit stop will see a driver losing the equivalent of half a lap in terms of time, so whereas we're only used to seeing cars going one lap down this season, there could be three, four or even five laps put on some.
READ MORE: Bottas says avoiding distraction of new team mate Russell key to Sakhir GP pole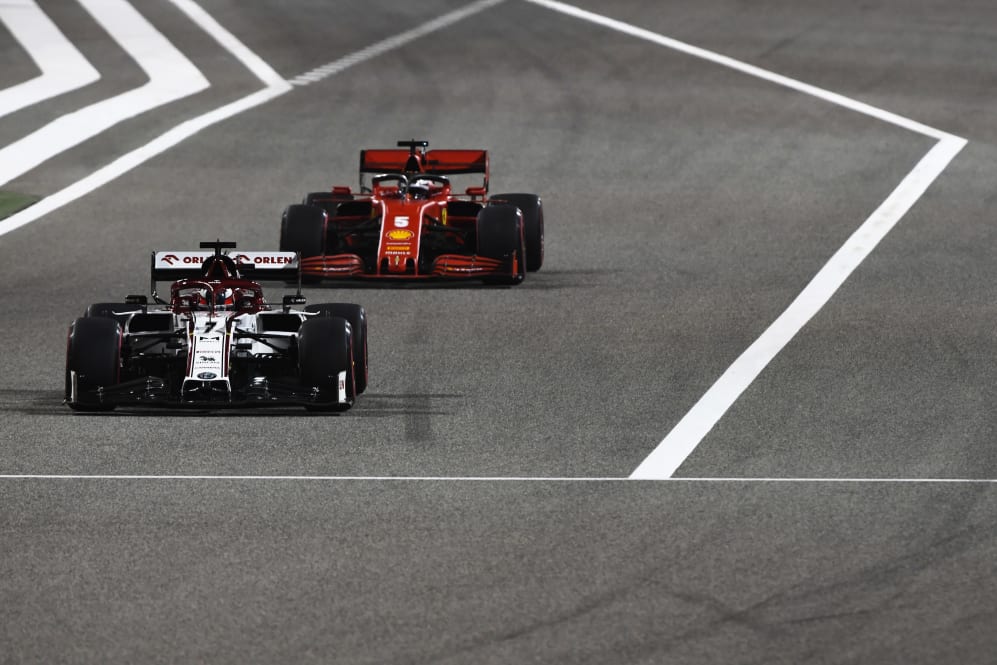 That's because once you slip into blue flag territory, you have to get out of the way of the approaching cars quickly, losing more time and slipping further back. It's a vicious cycle that could really hurt those teams nearer the back, and it will have to be taken into account when it comes to strategy.
READ MORE: 'I'm used to sitting in this chair' – Verstappen sees the funny side after missing out on Sakhir GP pole by just 0.056s
A two-stop race is predicted, but the time lost in the pits could really hurt a midfield runner if it means they will pit and rejoin in blue flag territory. Running longer in the opening stint on medium or hard tyres could help, but for the majority of the top 10 – all except Mercedes – they are starting on the softs.
Regardless, with 20 cars starting the race and a lap that is under 60 seconds, there's always going to be traffic to worry about and finding clear air will be extremely tough, whatever strategy teams go for.