Russell inspired by Alonso as he explains change in approach after F1's summer break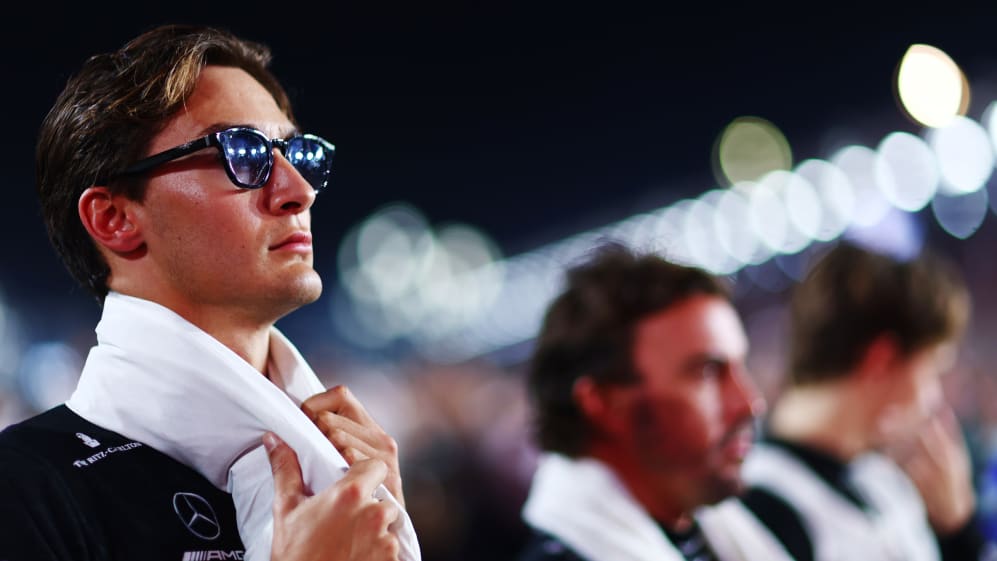 George Russell believes that a "small mentality change" – inspired by two-time world champion Fernando Alonso – has helped him enjoy a better level of performance since returning from F1's summer break.
After a challenging start to the season for Mercedes, the team have looked increasingly competitive as the campaign has progressed. The squad currently sit second in the constructors' championship on 326 points, giving them a 28-point lead over third-placed Ferrari.
READ MORE: Flashbacks to 2016 as Mercedes offer their views on Hamilton and Russell's crash in Qatar
Whilst Lewis Hamilton is winning the intra-team battle by holding third in the drivers' standings, Russell feels that his own pace has been "really, really strong" during recent race weekends.
The Briton ended the Qatar Grand Prix in P4, having worked his way back through the field after a first-lap tangle with Hamilton at the front of the pack dropped him down the order. Russell was also memorably in contention for a victory in Singapore before an error on the final lap saw him crash out of the race.
Speaking to Tom Clarkson on F1's Beyond The Grid podcast, Russell was quizzed on what had changed for him since returning from the sport's traditional summer break in August and he spoke of how he now tries to enjoy living in the moment more.
"I think a small mentality change from my side, how I work with my engineers, the things I'm focusing on with the set-up of the car, the things I'm not focusing on with the set-up of the car, and just probably enjoying life a bit more," the 25-year-old explained.
BEYOND THE GRID: Vitantonio Liuzzi on racing for Red Bull, a sour exit from Toro Rosso and beating Michael Schumacher
"I listened to a podcast from Fernando, where he said that if he could change one thing in his career, he wishes he enjoyed the moment more often when he was younger.
"I think that resonated with me because I'm living my dream here, but I'm so dedicated. I feel like I'm a true professional. I look at every single detail.
"I give it my everything, and sometimes you forget to enjoy it and to enjoy the moment with the people around you, enjoy the places you're going to, smile, not just constantly be this 120% serious guy focusing on every single detail."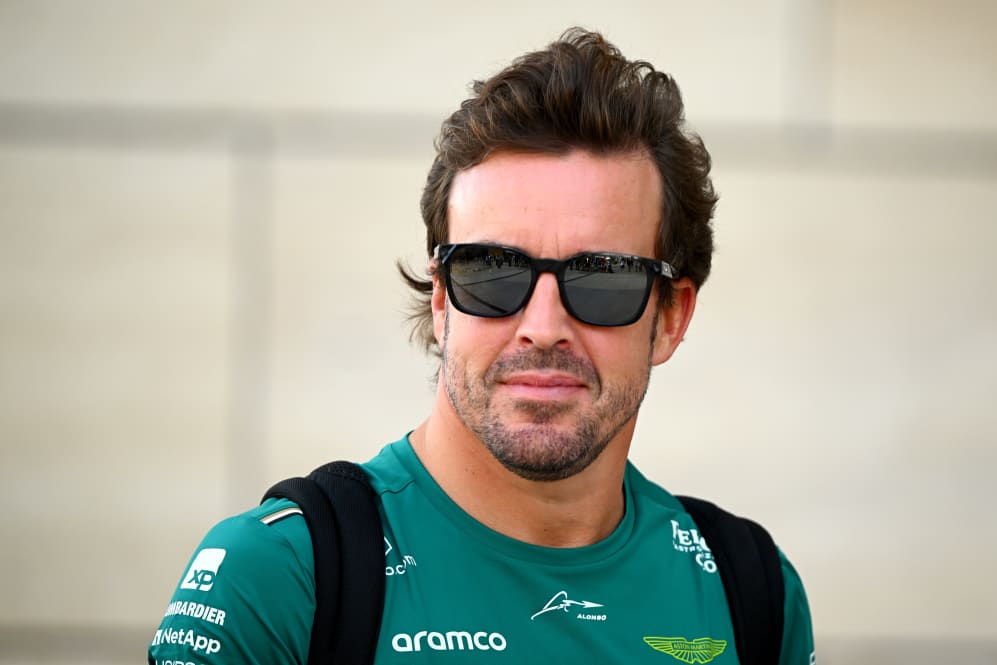 Despite feeling the benefits of this change in approach, Russell reiterated that he remains just as dedicated as he ever was.
"It doesn't mean that I'm any less professional now, but it's just that I'm probably enjoying my life more, my surroundings, the people who I have at home, my living situation," he added.
BEYOND THE GRID: George Russell on his belief in Mercedes, being pushed by Hamilton and much more
"I'm just in a much happier place. I'm learning new things that I never would have dreamt of doing before, so all in all I'm just in a good place."
Russell is currently in eighth place in the drivers' championship on 132 points, just four points behind seventh-placed Lando Norris ahead of the final five rounds of the season.