Russell labels Portugal his 'most difficult race since 2019' as he blames windy conditions for Williams' struggles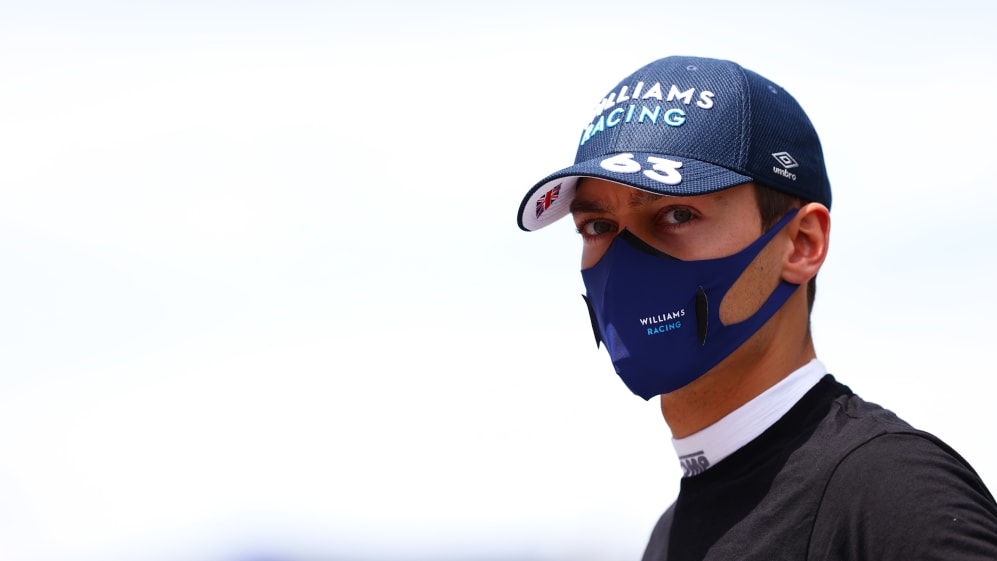 From 11th on the grid, George Russell thought he had a chance of moving forward in Portimao - but after the event he was left to rue what he felt was Williams' least competitive race since 2019.
Russell delivered an excellent qualifying lap to get within 0.06s of Q3, and his starting position afforded him a free choice of tyres that put him in a good spot compared to the cars ahead. However, the Williams driver instantly lost positions and attributed his final finishing spot of a distant 16th to the fluctuating wind conditions and turbulent air that felt like a throwback to when the team were adrift of the rest of the grid.
READ MORE: Portuguese Grand Prix Facts & Stats - Hamilton, Verstappen and Bottas set new podium record
"It definitely was an incredible struggle, probably the most difficult race we've had since 2019," Russell said. "I said it since the beginning, we know the strengths and we know the weaknesses of our car, incredibly sensitive aerodynamically.
It was a race of survival, keeping the car on the track as opposed to actually racing.
"We saw at Imola when conditions are calmer and performance was there, we saw in qualifying, conditions calmed down from that Q2 run and the performance was there, as it was in FP1, the performance was there, and we saw [in the race] it was nowhere.
"And unfortunately that's the nature of the beast with our car at the moment. We've had three races now, two of which have been very gusty and exposed circuits. So fingers crossed we're not talking about this all season."
READ MORE: What the teams said - Race Day in Portugal
Although Russell lost positions early on, he doesn't think his struggles would have been helped by a better opening part to the race even if he had been able to run in clean air.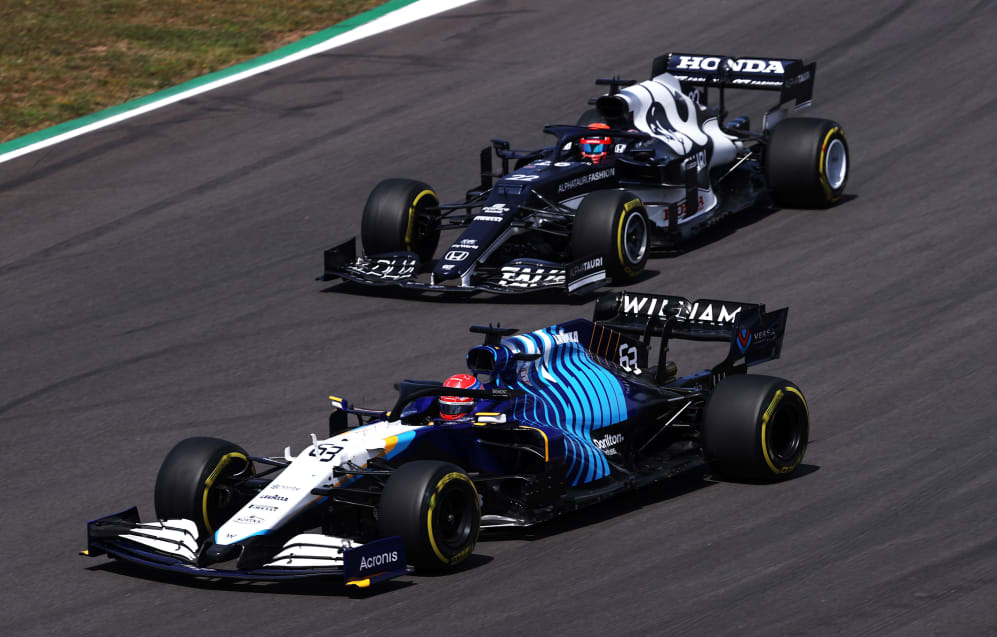 "It would have made no difference, we would have dropped back regardless. That is the nature of when the car is so sensitive aerodynamically it gives no confidence in myself or Nicholas to attack in those first laps.
"We're constantly on the back foot battling from behind and it was a race of survival, keeping the car on the track as opposed to actually racing and as I said one of the hardest races we've ever done.
"So it was a real shame, as the car has potential. Have we just been unlucky? I don't know. Will this be the story of the season? Perhaps not, as we have seen two of three races very gusty, very windy, everyone up and down the pit lane has been talking about it and Bahrain and Portimao are very exposed.
READ MORE: Raikkonen distracted by switch change on steering wheel when he hit Alfa Romeo team mate Giovinazzi
"Let's see as the season progresses. It is clear there is pace in the car but the stars have to align for us else we're going to be nowhere really, as we were."