Russell or Bottas? Wolff says Mercedes have decided who will partner Hamilton in 2022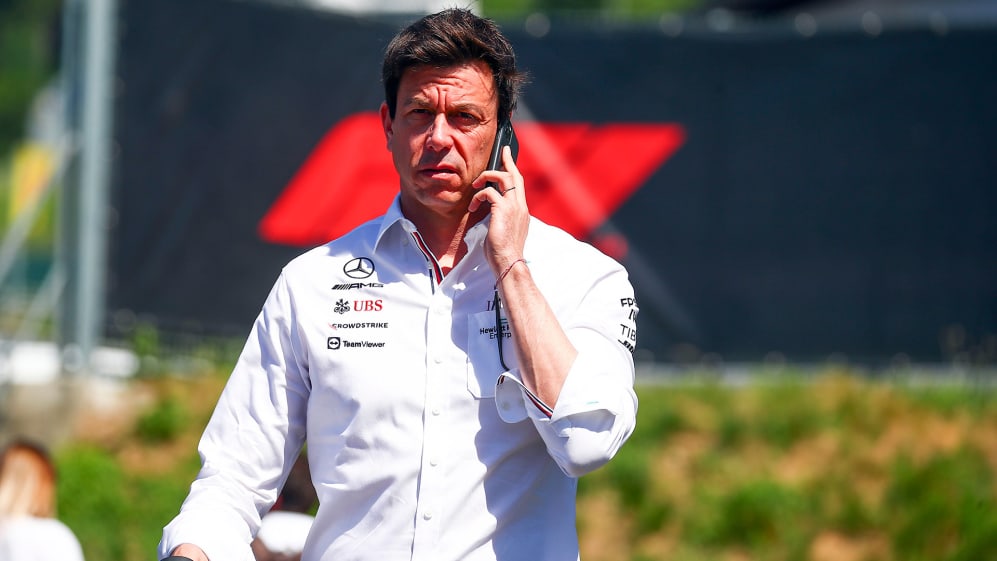 The decision regarding who will partner Lewis Hamilton's at Mercedes has been made, says boss Toto Wolff – but he has not revealed whether it will be incumbent Valtteri Bottas or their junior George Russell…
Russell once again showed why he is rated so highly with a stellar performance in a wet Belgian Grand Prix qualifying to take second on the grid for Williams.
QUALIFYING REPORT: Verstappen denies Russell shock pole in dramatic wet qualifying session at Spa
It has long been known that it was a straight fight between Bottas, who has raced for Mercedes since 2017, and Russell, who has delivered a string of impressive drives for Williams this season, for the second seat – but Mercedes were taking their time to make a decision.
But after Russell's drive in qualifying at Spa, Wolff was asked if the decision had already been made but he wasn't yet making it public, he replied: "Yes. I have been always genuine with you."
He was asked again later if a decision had been made and responded: "Yes. If it would have been an easy decision we would have made it earlier as we know what we have with Valtteri and we know what we have with George, and both of them deserve being looked after in the best possible way as both of them are part of the family and we hold them up high.
"So, there is pros and cons, with any driver line-up, but at the end there is no such thing as a perfect discussion. We just need to manage it well, and manage the situation well with whoever driver is not going to be in a Mercedes next year and make sure there is an exciting programme and on the other side manage the situation internally like we've always had with Nico [Rosberg] and with George."
As a result, Wolff admitted that Russell's drive in qualifying "doesn't make any difference".
READ MORE: Russell promises to 'go for it' on race day after clinching sensational P2 in Belgium qualifying
He added: "I think we know what we have with George, who has been outstanding in the junior drivers, who has been outstanding in a Williams, he has been outstanding in Bahrain, and if I needed to have that ultimate proof then something would have been wrong. The decision is considering other factors."
Wolff did not reveal what those "other factors" were, nor did he give a hint of when a decision would be made public.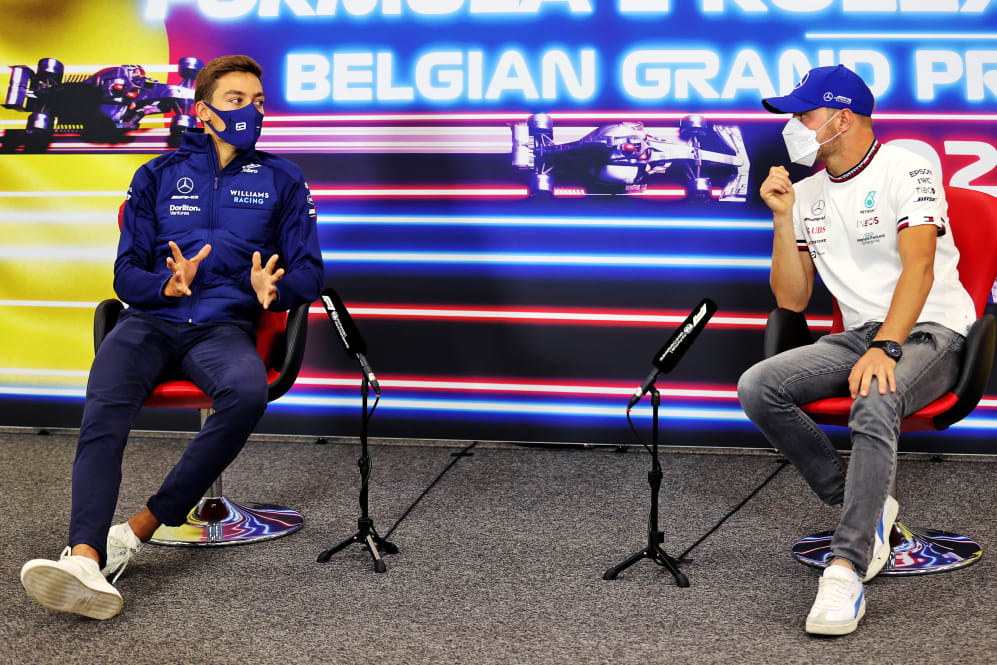 Speaking about Russell's lap, Wolff said he watched onboards from the Briton's car as well as rivals, and could see where the Williams driver was able to gain so much time.
"I looked at the onboards of the drivers and I think from the beginning he's the only one who in La Source he gained so much time to everyone else as he's the only one who's on the apex, so that is a fact of driving and also having the right set-up and the tyre temperatures in the window," he said.
READ MORE: Hamilton hails 'fantastic' Russell after Williams driver beats him to front row at Spa
"The way Williams has approached qualifying was very clever. Risky but clever, with two consecutive laps and the first one defensive, so they took a risk and won.
"And it was very committed through Eau Rouge and the car also looks very good through the rest of the lap, but it needs a driver to maximise that or exploit the full potential of the package or overperform the package, and all that came together today, and you saw a brilliant lap from a brilliant young driver."