Russell pinpoints FW43's weakness after Williams fail to match qualifying pace in races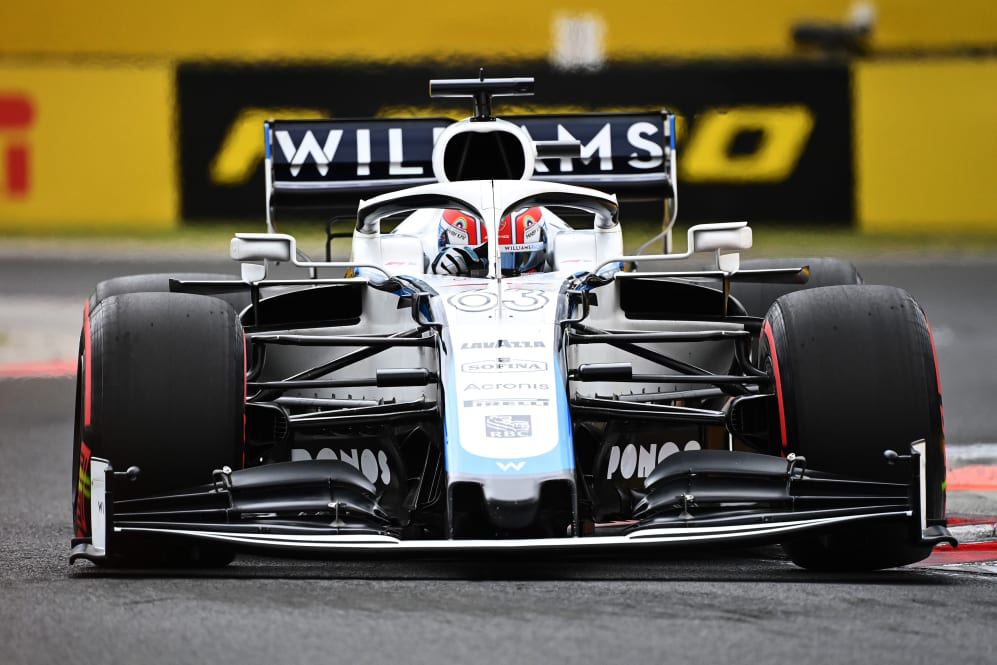 Williams have made clear strides since 2019 but are tending to find Saturdays are their high point – and George Russell says an aerodynamically sensitive car is to blame.
Russell has advanced to Q2 in each of the past two races, qualifying 12th both times and catching the eye with that performance in a dry qualifying session at the Hungaroring. The Briton was joined by team-mate Nicholas Latifi in Q2 in Budapest but once the race started both drivers struggled for pace and all the signs point to a weakness when the car is in traffic.
"It's a bit strange at the moment, we've had three races now, two very good qualifyings, one good qualifying and three very poor races," Russell said. "That had not been the case last year. Last year our race pace was better than our qualifying pace.
"Our car is very sensitive to following others and becomes very difficult to control when following others and obviously on a Saturday you're not following others. So that's the only understanding we think we can take away from this.
"I feel like I just lose quite a lot of downforce and the car becomes quite unpredictable. The car's very strong and feels really nice to drive in a qualifying format, but just in the race when following cars it isn't.
"It takes confidence away from me and when I'm in clear air in the race our pace is strong, or during a practice session in clear air with high fuel the pace is strong, so all things are pointing towards or indicating it's when we are following and our aero sensitivity is too high."
The frustration for Russell is that Hungary looked like being a particularly strong track for Williams and he doesn't think their car will prove to be quite as competitive at his home race next week.
READ MORE: Russell and Latifi to stay on at Williams in unchanged 2021 driver line-up
"In all honesty I'm not overly sure. I think on paper Hungary is going to be the circuit that suits us most and our car characteristics most. I think that was proven in qualifying.
"I think our performance in Austria qualifying round one was probably the true pace of the car in a dry condition, obviously race two was wet and things were all mixed up so ultimately I think our goal and our realistic competitors are the Alfas and the Haas and fighting to get into Q2 following on from these three events."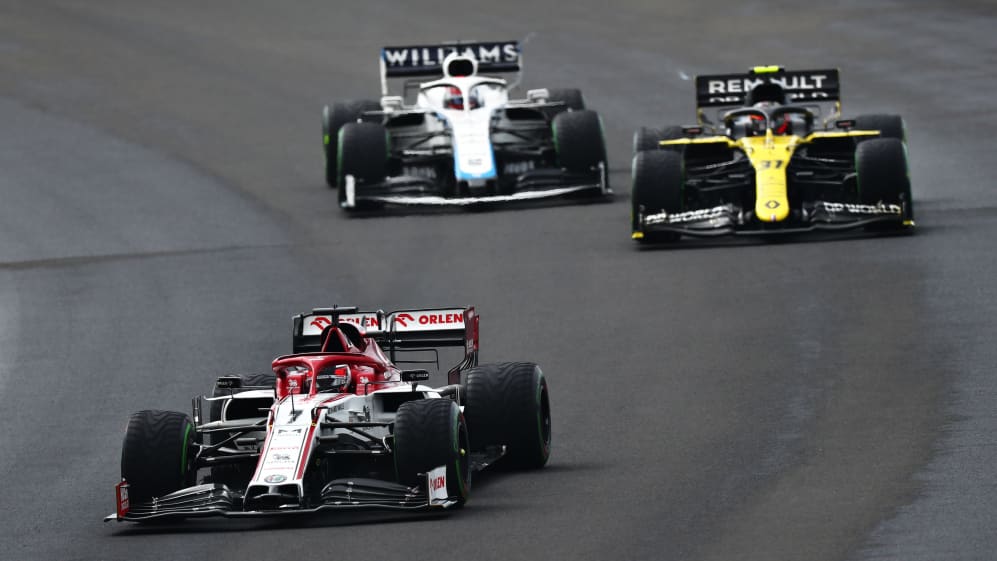 Even if the 2018 Formula 2 champion sees areas that Williams need to improve, he is still excited about the prospect of running the next two races at Silverstone.
"I'm absolutely looking forward to having two home races. I will be staying at home in between the events, which will be nice. But having no fans is a bit sad for us Brits because especially for me last year that was one of the real highlights of my season – being at Silverstone, having the support of the Brits there, as a driver that gives you a real buzz
"But nevertheless once the helmet's on all I be giving it my all regardless and just will be looking forward to driving Silverstone as it's one of the all-time greats."
READ MORE: 'The excitement and adrenaline is back' – Claire Williams on how her team have turned the corner