Russell revels in Williams being 'on the attack' at Silverstone
There are small milestones that any driver wants to tick off in the early years in Formula 1, and George Russell has had to wait longer than most to be able to overtake rival cars – but finally got to do so at Silverstone.
Williams struggled last year and were comfortably slowest throughout the season, but Russell's second campaign coincides with a significant step forward in competitiveness for the team. After securing his third consecutive Q2 appearance, Russell was handed a five-place grid penalty for not slowing sufficiently for doubled waved yellow flags and had to start from the back of the grid, but he then delivered a recovery drive to finish 12th.
"I'm definitely pleased, It's the first time I've ever overtaken another F1 car that isn't a Williams!" he said. "I might be wrong, but I can't think of any other time that's happened. And it's the first time on pure pace we've actually been quicker than another car.
"That was such a nice feeling because in the past I have sometimes found myself out of position, higher up the grid than we should have been, and it's not a nice feeling battling with guys in a car that is considerably slower and got much less downforce. It's very difficult for a driver to defend against someone who's just got more grip.
"So for me it was really nice to have that feeling back of actually being able to be the driver on the attack and not just on my team mate, on another team. Both myself and Nicky [Nicholas Latifi] got past Kimi [Raikkonen], it was a bit more tricky against [Antonio] Giovinazzi but it was nice to be able to close that gap in on him and at least put up a fight."
READ MORE: Drivers to face unique challenge at Imola as organisers confirm race will have only one practice session
Russell was eventually classified ahead of Giovinazzi due to a time penalty for the Alfa Romeo driver, and he points to a change of approach from Williams that helped make the car more competitive in a race after struggling in dirty air in previous rounds.
"Ahead of the weekend we put a bit more emphasis towards our race pace, we actually believed that we gave up a bit of our qualifying pace so we were actually very surprised with our (qualifying) performance. I think we did a very good job and everything was more in line which was really quite pleasing to be honest.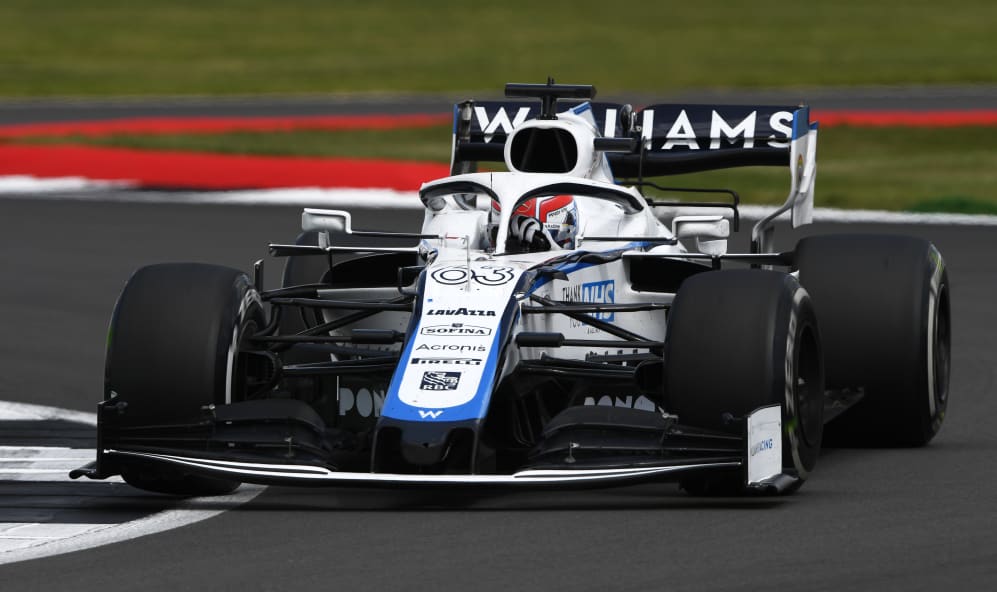 "We've still got a bit of understanding to do because the car is performing much better towards the mid and end of a race versus the start of the race and we need to understand why that is. I think we're still quite sensitive on the aero side of things.
WATCH: The best team radio from the British GP, including grumpy Raikkonen and Hamilton's last lap
"I think coincidentally these last few races, obviously at a start you've got more traffic and the airflow is dirtier, and I think the wind was greater at the start versus the end. In the last half of the race I had a huge amount of confidence, I could really push, the car felt great and I managed to overtake Kimi and catch Giovinazzi so that was really pleasing, but we still need to put some more work in to be in that window more consistently."