Russell describes whirlwind 24 hours as he gets set for 'tight squeeze' in Hamilton's Mercedes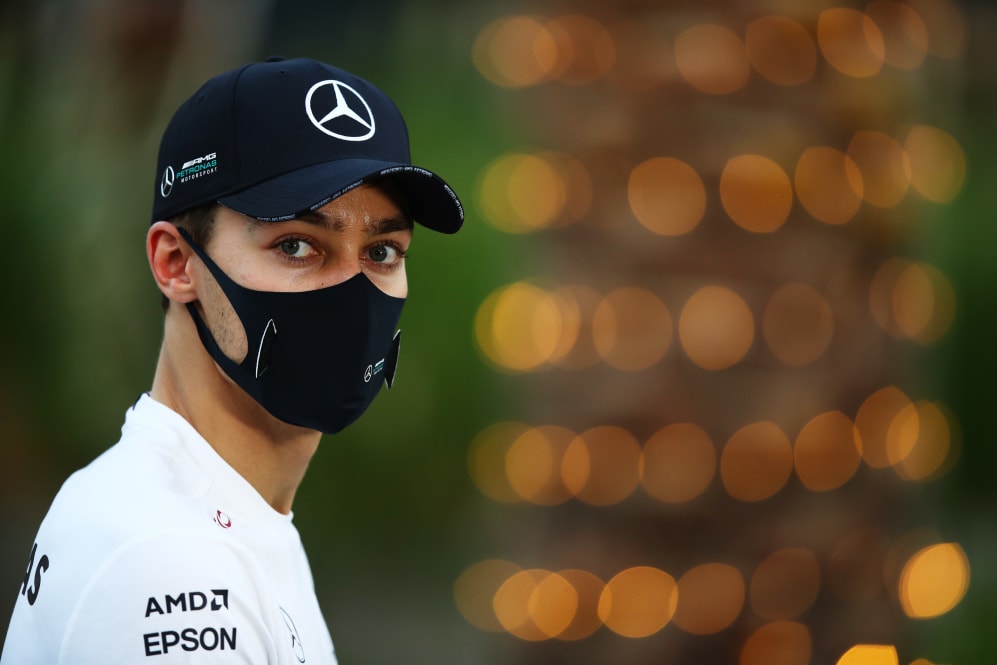 George Russell has had just 24 hours to get used to the idea that he'll be fulfilling his dream of racing for Mercedes, following the announcement that he would replace Lewis Hamilton at the Sakhir Grand Prix this weekend after the seven-time champion contracted Covid-19. But Russell says he isn't putting any extra pressure on himself, and vowed to simply do the best job he could alongside Valtteri Bottas for the Silver Arrows this weekend.
It was announced on Wednesday that Russell, whose career is overseen by Mercedes, would step in at the team for the ill Hamilton, with F2 racer and Williams reserve Jack Aitken promoted into Russell's seat for what will be his F1 race debut.
Russell to Mercedes: Why this is a potentially career-defining chance for the young Briton
Ahead of this weekend's race, Russell revealed how he'd found out that he'd got the drive – as well as the logistical headache it had created.
"I got a phone call from Toto [Wolff, Mercedes Team Principal] at 2am on Tuesday morning," said Russell. "I was actually in the bathroom at that moment, which was slightly awkward. He answered the phone and said, 'George, are you in the bathroom?' and I said, 'Sorry, I am in the bathroom'.
"And he said 'unfortunately Lewis has caught Covid, he's doing well, he's healthy and feels fine which is the most important, but we want you to drive'. And then [I had] a bit of a sleepless night and we made it happen throughout the following day.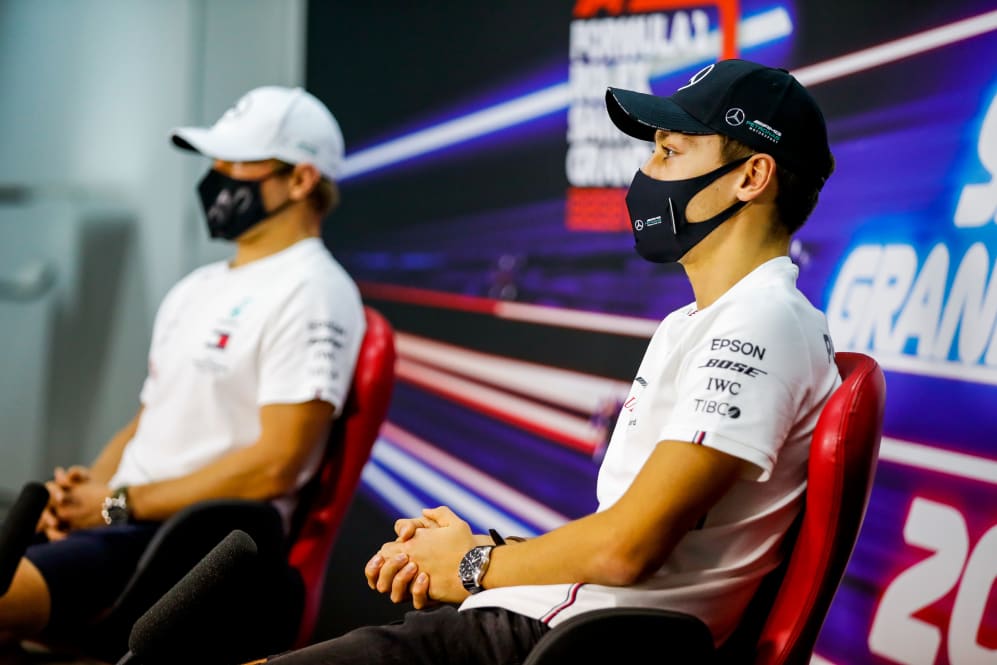 "It means a huge amount to me that Mercedes gave me this opportunity because it was not easy for them," he added. "It was a lot of effort went into making this deal happen and… I really appreciate what they've done and logistically getting helmets painted in the course of 24 hours, suits made and flown over from Italy to the UK to Bahrain.
"There's so many things that have had to happen in the course of such a short period of time. Knowing they were willing to do that means a lot to me and I guess I have to repay that with my best performance and my best efforts, regardless of what position that may mean."
READ MORE: Wolff thanks 'open-minded' Williams for releasing Russell to Mercedes
Russell is all too aware that he's gone from a back-of-the-field Williams FW43 into unquestionably the fastest car on the 2020 grid. But the Briton said it was important for him not to set any expectations ahead of qualifying and the race.
"From my side, I think there's no pressure," he said. "I'm being thrown in at the last opportunity, I haven't driven their simulator in two years, my seat is three years old, I've got so much information to learn... and going up against Valtteri isn't going to be easy. I think I'm in a good position, I'm not putting any additional pressure on myself.
"I'm going to go out there, I'm going to enjoy it and there's been no targets, no expectations expected from me by Toto, by Mercedes, because you can't judge somebody off the back of one race I think. This weekend's all going to be about learning, especially Friday. Focus towards qualifying and into the race on Sunday, and if I get the opportunity next week again in Abu Dhabi, who knows? That will be easier for me."
FORM GUIDE: With Hamilton out, who will come out on top in the wide-open Sakhir GP?
Meanwhile, Russell admitted that life in the cockpit of the W11 could become a tad uncomfortable for him in the 87-lap Sakhir Grand Prix, as he revealed that his first time in the 2020 Mercedes hadn't exactly been a Cinderella moment…
"It definitely was a tight squeeze," said Russell, who's one of the taller drivers on the grid. "Also my size 11 feet were a struggle, some I'm having to wear a size smaller shoe than would be ideal, so that's slightly uncomfortable. But I'm sure I can endure the pain to get this opportunity."