Russell says Mexico was 'toughest afternoon we've had all season' as Williams fail to score again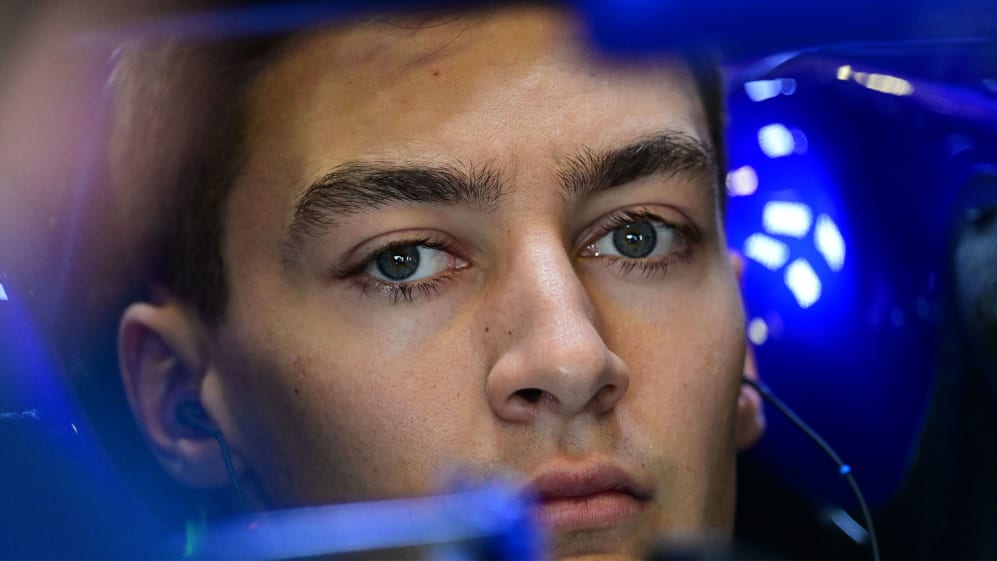 After scoring points in four out of five races around the summer break, Williams have failed to finish in the top 10 in the past three and didn't look remotely close to doing so in Mexico despite a strong start for George Russell.
A gearbox penalty saw Russell starting from 16th on the grid but he made up a lot of ground on the opening lap and appeared to be in the frame for a point-scoring finish. After slipping back through the field to eventually come home where he started, Russell was surprised by the lack of competitiveness from Williams and revealed a strange problem that he created for himself in the first part of the race.
READ MORE: 6 Winners and 5 Losers from the Mexico City GP – Who kicked off the triple header on a high?
"I wouldn't call it excitement from my side, to be honest it was probably the toughest afternoon we've had all season - it was really, really difficult," Russell said. "I thought we were on for a good result after the start. I got up to P9 from P16 on lap one which I thought was relatively strong, but we were just nowhere. Absolutely nowhere.
"One of those days. And I thought I'd damaged the front wing so when it was safe to do so I slightly loosened my belts and peered over the top, and in doing so it yanked the drinks tube out so I lost the drinks tube under the Safety Car!"
What made Russell's race so frustrating was the promise of a better result early on before it all slipped away, but the same couldn't be said for Nicholas Latifi, who felt he was on the wrong side of the first lap shenanigans.
READ MORE: Mexico City GP Facts & Stats - Verstappen and Perez both make Mexican history
"I think it partly came undone at the start," Latifi said. "I'll have to look back and see what happened on the video, but we obviously lost a lot from whatever accidents were happening up ahead. I don't know if people gained from going off the track or… It's just something I need to see because I was kind of stuck where I was and couldn't really see.
"And then it was just a race of blue flags, so not much of a race because of how much ground we lost at the start and I just want to forget it really."