Russell targeting a minimum of Q2 and 'points on Sunday' after a promising Friday for Williams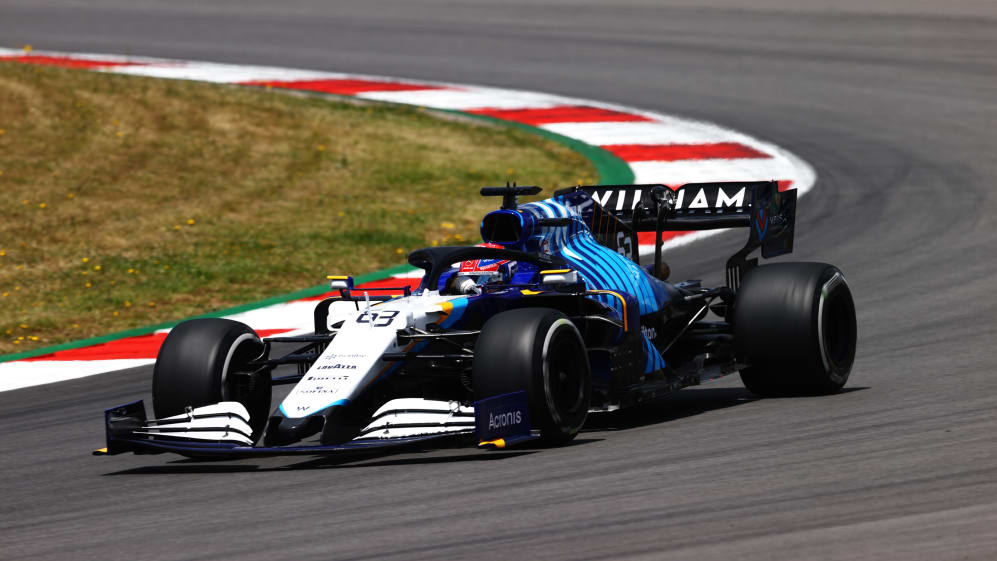 After a strong qualifying run at Imola was backed up by another competitive Friday practice in Portugal, George Russell has high expectations for Williams this weekend.
Russell was fighting for points in the mixed conditions before his collision with Valtteri Bottas last time out, but quickly put it behind him with seventh place in FP1 on Friday. Although he slipped back slightly to 13th in the second session, the Williams driver is encouraged by the level the team is performing at as it mixes it in the midfield.
"The wind really picked up in the afternoon and it's no secret that we struggle when the wind picks up, which is unfortunate," Russell said. "But I think FP2 was the worst of it, it shouldn't be getting any worse tomorrow and from Sunday everything should calm down. It's incredibly exposed and it's very undulating here so that if you do get a gust of wind, you feel it.
READ MORE: Wolff says there's 'no rules and no confusion' over how Russell should race Mercedes drivers in the future
"That's just the weakness of our car, we have to deal with it, make the most of it, and I felt FP2 was far from our potential and we were still 13th or 14th and not a million miles away. And the high fuel pace looked half decent, so we're in reasonable shape.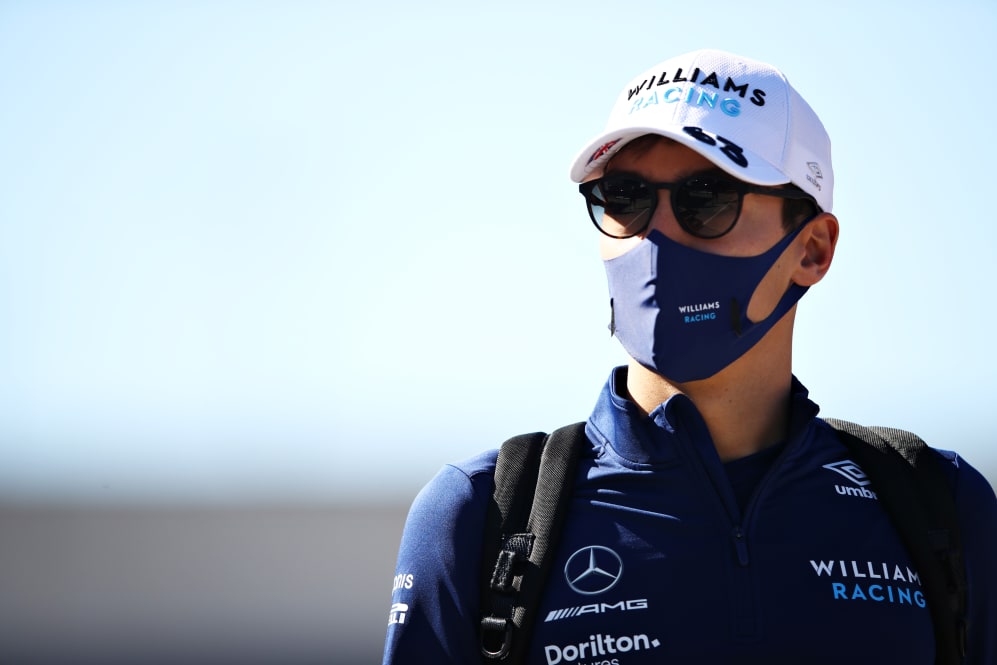 "I don't want to overpromise and underdeliver but naturally if the wind dies down we will improve and P2 was probably the worst of it. Hopefully that was worst-case scenario in FP2 which was 13th. So Q2 is a minimum I hope and fighting hopefully for points on Sunday."
READ MORE: Hamilton predicting 'exciting' fight for pole with little to choose betwen Mercedes and Red Bull
And it's not just Friday in isolation that Russell is excited about, instead seeing an overall improvement from Williams and himself, that is leading to consistently good form this year, having had a chance to race for Mercedes at the end of last season.
"Naturally the car has moved forward, the team is looking in really great shape. Obviously Rome isn't built in a day but everything is heading in the right direction.
"And personally I'm filled with lots of confidence following the race at the end of last season and then the races at the start of this year - two really strong performances personally and for the team which we're just thriving off one another to be honest. So that's really positive and I think really are getting the most out of our package and I'm pleased with that."