Russell's P4 in qualifying 'exceeded expectations' as Hamilton admits he has been 'slow from the get-go' in Monza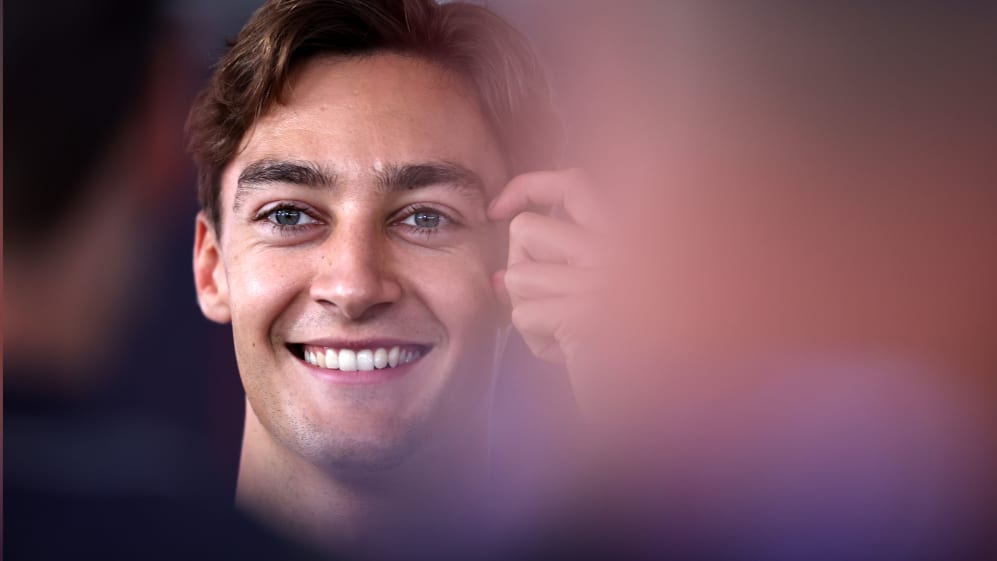 George Russell was pleased with his qualifying efforts despite the Mercedes drivers admitting his P4 starting position for Sunday's Italian Grand Prix "slightly exceeded expectations."
Russell enjoyed a strong session and was fourth behind Carlos Sainz, Charles Leclerc, and Max Verstappen after the first runs in Q3. And on his final attempt, he leapfrogged Sergio Perez and Alex Albon to seal a second row start for Sunday's race.
READ MORE: Sainz pips Verstappen and Leclerc to pole in ultra-close Italian GP qualifying
Speaking after qualifying, Russell said: "Definitely very happy with P4, slightly exceeded expectations. Straight from the outset we were P1, and P2, in Q1.
"Unfortunately, we didn't improve later on but it just goes to show how important the tyres are. We didn't change the car from Q1, and we were P13, Q3 on the soft we were P4. Funny old game sometimes."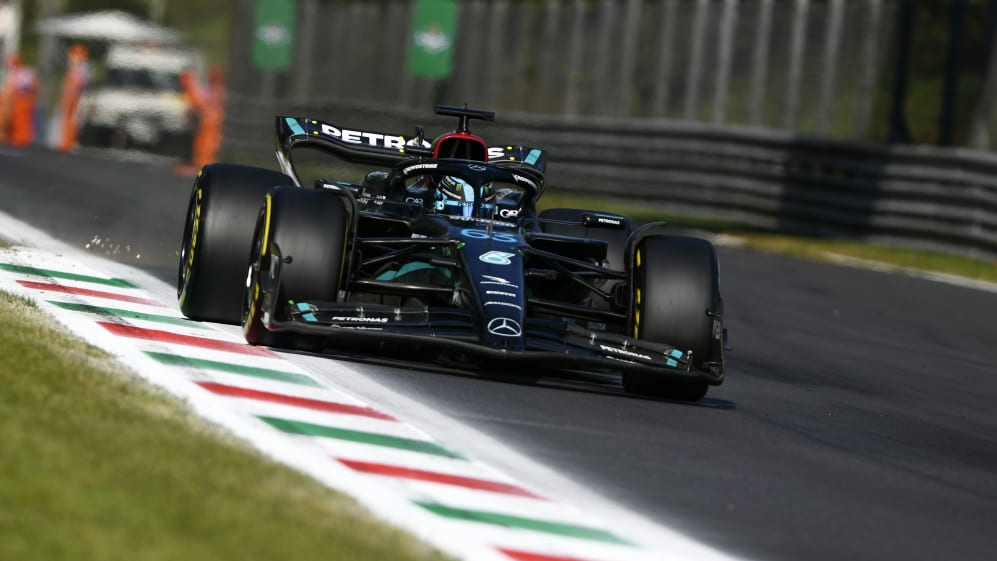 Asked how he was feeling ahead of Sunday's Italian Grand Prix, Russell replied: "Feeling good. Especially my side of the garage we set the car up more for the race than we did in qualifying. That's why I'm very pleased to be P4.
FACTS AND STATS: The irresistible Ferrari connection with Monza continues as they score a record 23rd pole
"Ferrari seem to be very competitive this weekend, so don't really know where they've come from, but I think we will have better tyre degradation. We've got a chance of fighting for a podium if we make a good start."
It was not as good a day for Russell's team mate, Lewis Hamilton – who has a record seven pole positions at Monza. And he was less than pleased with his performance, saying he felt "very slow" as he is set to line up eighth on the grid in Sunday's race.
"Was not fun," said Hamilton of his day. "Was a real challenge. I was just slow from the get-go. It started off great in FP1, and then it just got away from us. Didn't feel the car underneath me, and I can't pinpoint what it is but very slow today."
Asked if he had ever experienced that type of performance with his car, Hamilton responded: "Yeah. Always with this car. Pretty much all the time. Think I've only been able to pinpoint it once with this car."