Feature
Russia Facts & Stats: Hamilton surpasses another Schumacher record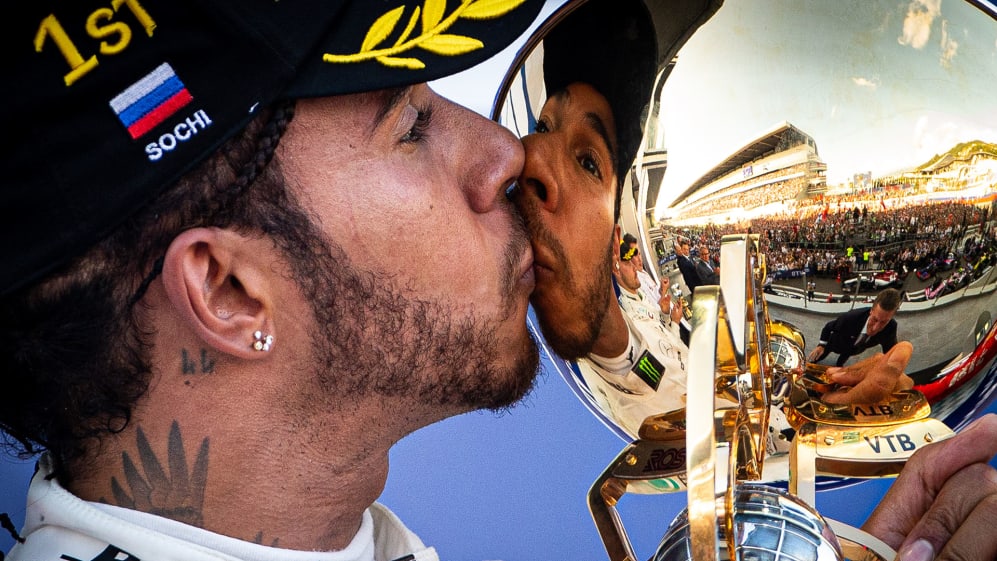 An 82nd career win for Lewis Hamilton in Russia helped put Mercedes within touching distance of the 2019 constructors' crown. Here's just a few more statistical nuggets from Sochi…
Hamilton became the all-time record holder for races led today - this was the 143rd Grand Prix he has led, surpassing Michael Schumacher's mark.
Schumacher held that record for 18 years, since taking it from Ayrton Senna at the 2001 Belgian Grand Prix.
Hamilton's victory means Mercedes maintain their 100 percent win record in Russia.
Hamilton scored points for the 28th consecutive race and the 61st time in the last 62 races (Austria 2018 being the exception).
Valtteri Bottas's 2nd place means Mercedes have finished 1-2 in Sochi in 2014, 2016, 2018 and 2019.
Grosjean suffered his 7th retirement of 2019 – no other driver has more than 4.
Charles Leclerc is the first driver in Sochi history to finish in the top 4 after making more than 1 pit stop.
Despite starting from the pit lane, Alex Albon has now finished in the top 6 in all 4 of his starts for Red Bull – who had both cars in the top 5 for only the 3rd time this year after Monaco and Silverstone.
Sebastian Vettel retired for the first time since Hockenheim 2018, having led both races.
Both Williams retired, the team having had a 100 percent finishing record prior to the last round in Singapore.
With Carlos Sainz 6th and Lando Norris 8th, McLaren have scored over 100 points in a season for the first time since 2014, the team's last year with Mercedes power.