Russia preview quotes – the teams and drivers on Sochi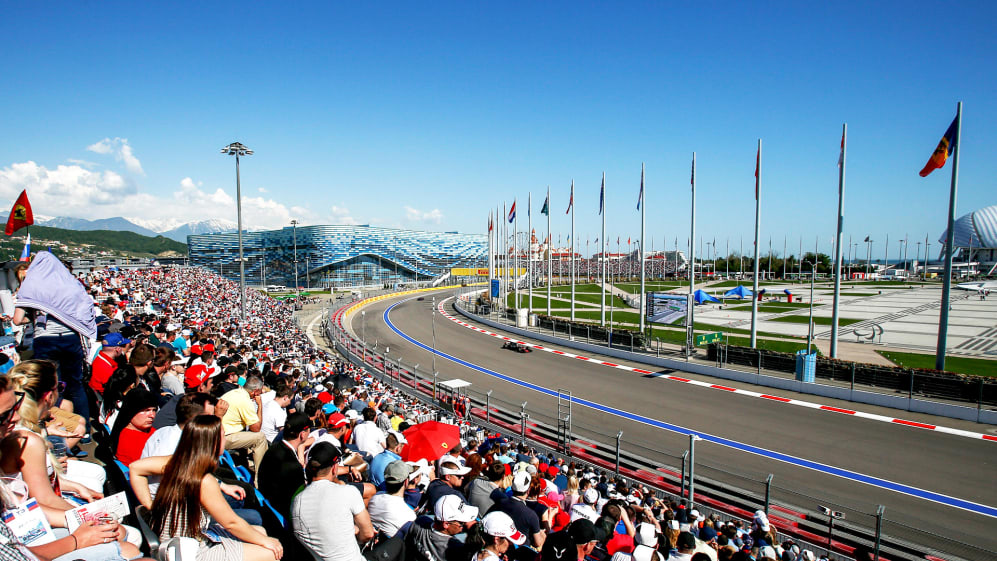 After the bright lights of Singapore, daytime racing resumes for Formula 1 as the series heads to Sochi's Olympic Village for round 16 of the 2018 season. Here's how the drivers and team personnel are feeling ahead of this year's Russian Grand Prix.
Red Bull
Daniel Ricciardo
"Sochi is a pretty unique circuit, it's very flat and open. In some ways it feels like driving flat out in a car park, but it's a surprisingly enjoyable lap. Apart from the long straight, there's a lot going on and it's a layout that keeps you thinking. It's definitely grown on me since we started racing there. The track surface has also improved over the last few years. When we first went there the track was very slippery but the grip levels have improved as the track has rubbered in, making it a more enjoyable circuit to drive. It's not a track I've had an amazing result at and it doesn't really play to our strengths, but this is racing, so anything can happen. I guess I need to go out and find Max a decent 21st Birthday present, (laughs) or maybe I will just dedicate my race win to him."
Max Verstappen
"This year's Russian Grand Prix will be a special one for me. It is my 21st birthday on Sunday, so hopefully I can make it one to remember. I think I celebrated my 18th there also, so it won't be new to have my birthday in Sochi. I feel Russia is an up and coming Grand Prix as it still feels quite new to me. As well as being in the Olympic Park the track has a unique layout. The views from parts of the track and the hotels are really nice. On one side you have the mountains and on the other, the sea. It's not the best track for our car so it's vital to get the set-up right for specific corners, we know we will lose time on the long straights so cornering is key."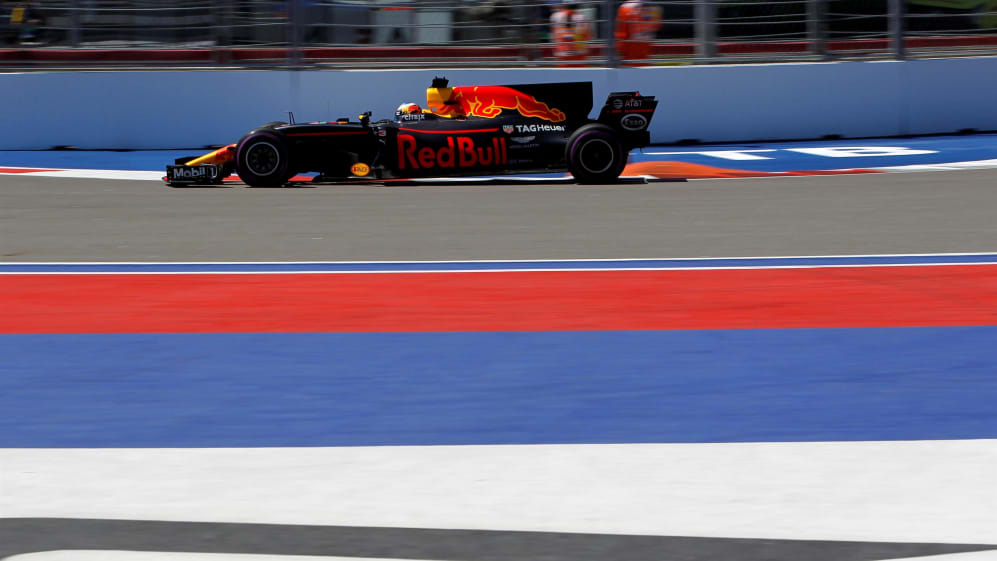 Haas
Romain Grosjean
"Sochi should be a good track for us. It's key to get the tyres to work in Russia, and that's something we haven't done very well in the past. I'm sure this year we're going to be much better. I'm very much looking forward to getting there and enjoying it.
"I do quite like the fast turn three. It's a very high-speed corner, flat out, then just going into turn four, coming out of the corner, then braking straight away for turn four. I think the corners flow into each other quite nicely. It's a good track to drive."
Kevin Magnussen
"I think Sochi is a pretty good track. It's not a low-speed track as such, but it's not a high-speed track either. It's got very wide, medium-speed corners.
"It's a good track with some challenging corners. I'd say it has unique shaped corners, with some good opportunities for overtaking. I like turns six, seven and eight as they're high speed. Turn three is a bit hard for your neck, it goes on and on. It can be a little bit tiring on your neck."
"In 2016 I had a good first lap. Quite a few people messed up and lost things like front wings and so on. I made up lots of positions with that. I then had a really good race after that to finish seventh.
"It's quite a fun track, and good for overtaking and racing. I think we should have a good race there."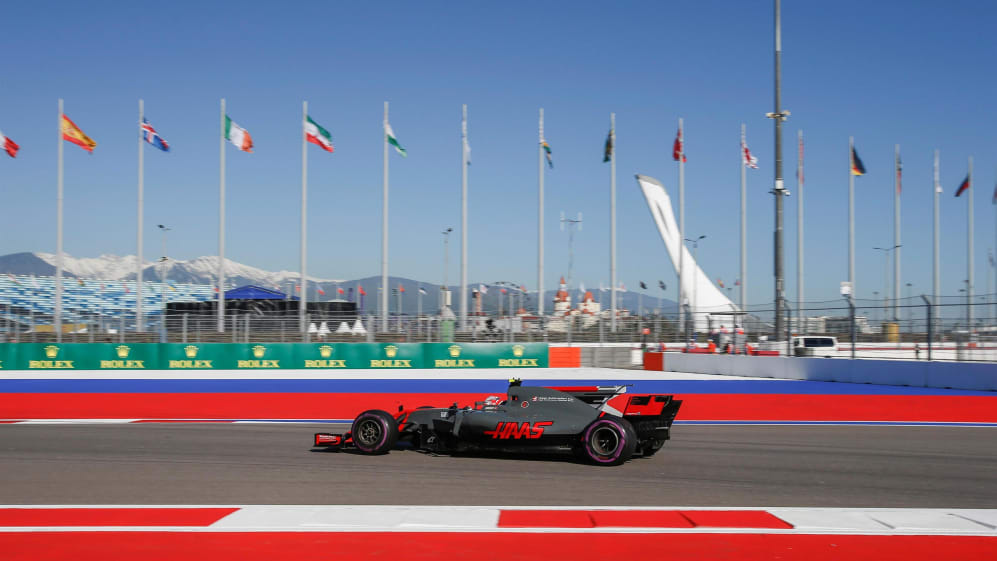 Renault
Nico Hülkenberg
"I enjoy travelling to Russia. It's an interesting place with plenty going on and lots of things to do. Sochi is still a fairly new venue to the Formula 1 calendar, but it is an enjoyable circuit to drive, and the Russian atmosphere is always quite good."
Carlos Sainz
"Sochi is quite a long lap with three different sectors. The first is mainly full throttle with a long straight followed by a never-ending left-hander. The second sector flows well and is taken fairly fast with another long flat-out section leading into sector three, which is quite slow. The most special thing about the track is probably the long turn three, which puts the neck to work."
Cyril Abiteboul, Managing Director, Renault Sport Racing
"We aim to keep the momentum going in Russia. We have some further upgrades and mechanical tweaks we hope to give some further stability. Singapore has confirmed once again how tight the competition is at the moment as well as the competitiveness of the top teams – even at circuits we expect to play to our strengths. We need to keep pushing in every area and take points when we can as we know our adversaries will do the same."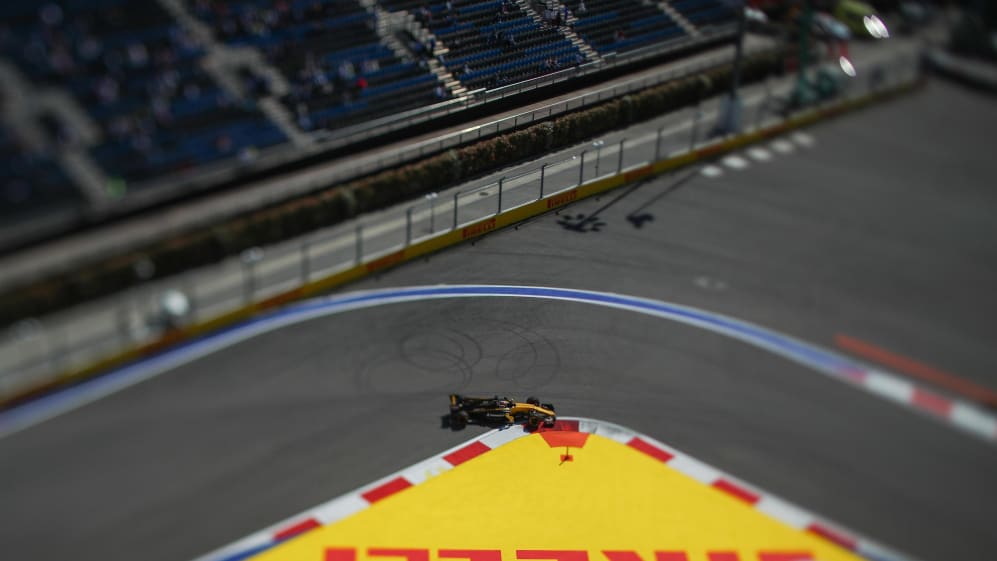 Sauber
Marcus Ericsson
"I look forward to being back in Russia. The Sochi Autodrom is quite a difficult track with low grip making it a challenge to get the tyres and car to work well on this specific type of surface. In terms of driving, the most complex part of the circuit is the last sector, which is quite technical. It is important to have a good car set-up and balance to make sure that you can get a good lap time. After a strong last weekend, it will be interesting to see what we can do at the next Grand Prix. I can't wait to be back in the car."
Charles Leclerc
"It will be interesting to drive at Sochi for the first time. It is a new track for me, but I have driven it in the simulator in the past so I am fairly familiar with its layout. The corners on this circuit are all quite consistent and similar. For me, it will be all about getting into the rhythm of the track and being up to speed as soon as possible."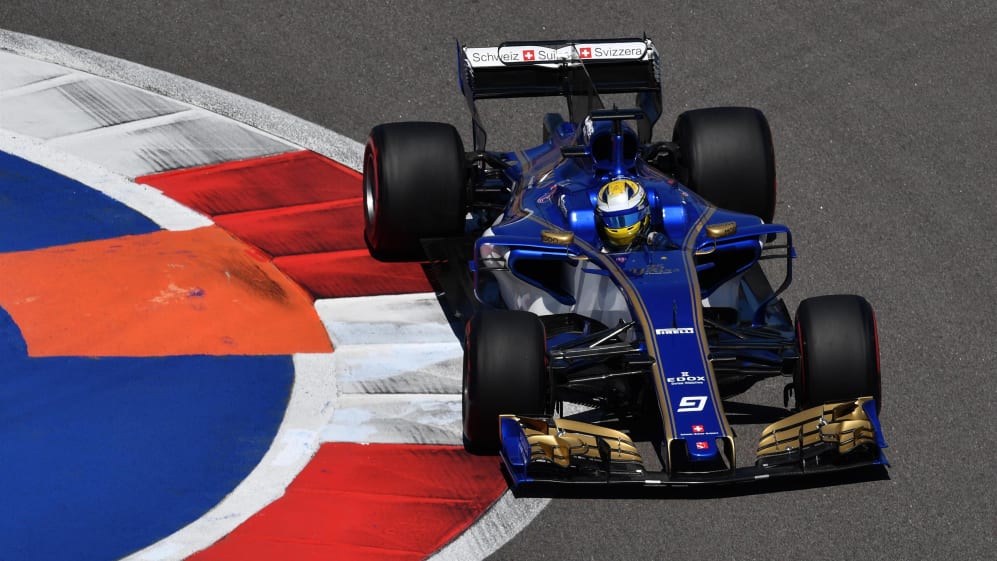 Williams
Lance Stroll
"It is pretty cool to compete in the Olympic village. It definitely feels like we are in Russia and it is very beautiful scenery with the mountains, snow and sea. What they have done to the place with the infrastructure is incredible and they have done a top job. The track is great and enjoyable to drive. Last year in qualifying I nearly got to Q3, but I didn't get to do the warm-up lap I wanted, and around there it is quite important to get the tyre working properly. I am sure it will be a great weekend for the team, especially as this will be Sergey's first home race."
Sergey Sirotkin
"My home race is always good, but as with anything in life, there are ups and downs. It's obviously a big pleasure to race in front of my home crowd. I get a lot of support from all over the country, but at the same time it will be a very busy weekend for me. There will be a lot of work to do, much more than compared with other weekends, so it's going to be very intense. It won't be easy to manage my time and energy, whilst still being able to perform at my best. That said, it's still a weekend I'm looking forward to, but I know it's going to be tough!"
Paddy Lowe, Chief Technical Officer
"This weekend we head to the Sochi Autodrom on the Black Sea for the fifth time, and for the first of a back-to-back flyaway ending in Japan. The weekend will be very special for us as a team, as it will be Sergey's first home Formula One race, so we expect to see huge support for him from the local fans. We head to Russia later in the season than usual, but we expect to see similar weather conditions. The circuit itself is part permanent road, part street circuit and can be quite technically challenging. It requires good all-round performance to manage both low and high-speed corners, and there is also a very long run down to turn two, the first limiting corner, and one of the longest standing starts of the season. The circuit is wide though with low kerbs which allows the drivers to attack the corners. We look forward to continuing the fighting spirit we saw in Singapore, in these final few events."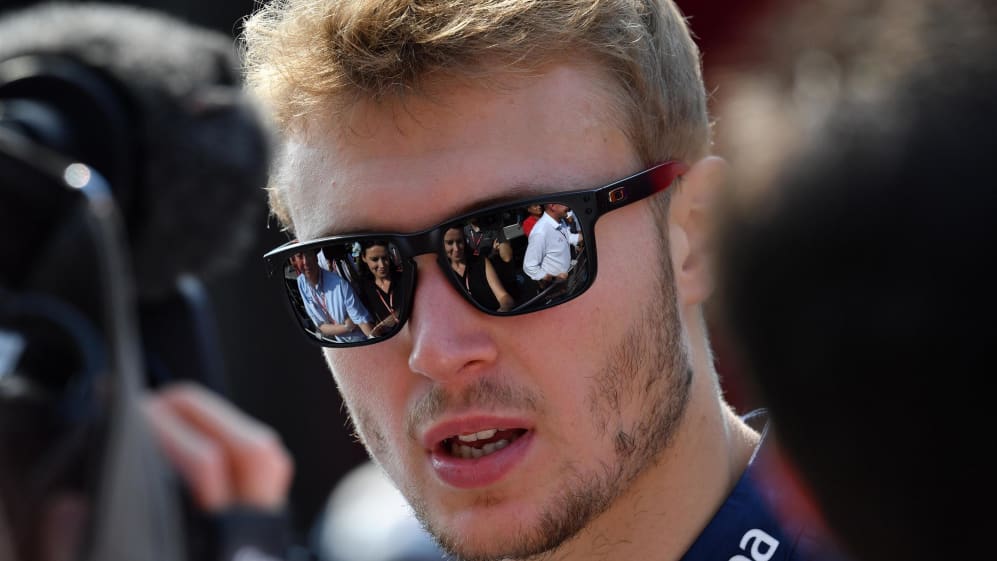 McLaren
Fernando Alonso
"It feels like a long time since we last raced in Russia as the race was much earlier on the calendar last year. It also feels longer for me since I didn't make the start due to reliability issues, so I'm looking forward to finally racing in Sochi again.
"Last weekend was definitely a boost for everyone. We have had at least one DNF over the last few races, so crossing the line with both cars was positive, and something we need to keep working on every race. It was great to get points too, and the aim is always to keep scoring at every possible opportunity.
"We know some of the coming races won't be as favourable to us as Singapore, and there will be tracks that won't suit our car as much. With every race we're pushing hard, learning a lot and trying to maximise what we have. Sochi is a fun circuit with a very interesting and unique layout with its 90-degree corners, so let's see how our car performs there."
Stoffel Vandoorne
"After the last race, I hope we can continue to make progress in Russia and keep moving forward. Although I had a disappointing qualifying in Singapore, we once again showed that our race pace is stronger, so it's important that on my side I can get the best result possible on Saturday to give us the best chance on Sunday.
"I felt very comfortable in the car, we had pace and I felt like we could keep pushing. Strategy and tyre wear will once again be very important during this race, and especially getting a good read on the durability of the Hypersoft tyres from Friday onwards.
"This track won't be exactly the same for us in terms of performance as Singapore, as the layout is very different and it's a challenging configuration. But I'm focussing on each weekend individually, race-by-race. Hopefully we can have a smooth Friday and start the weekend strong so we can make the most of every session."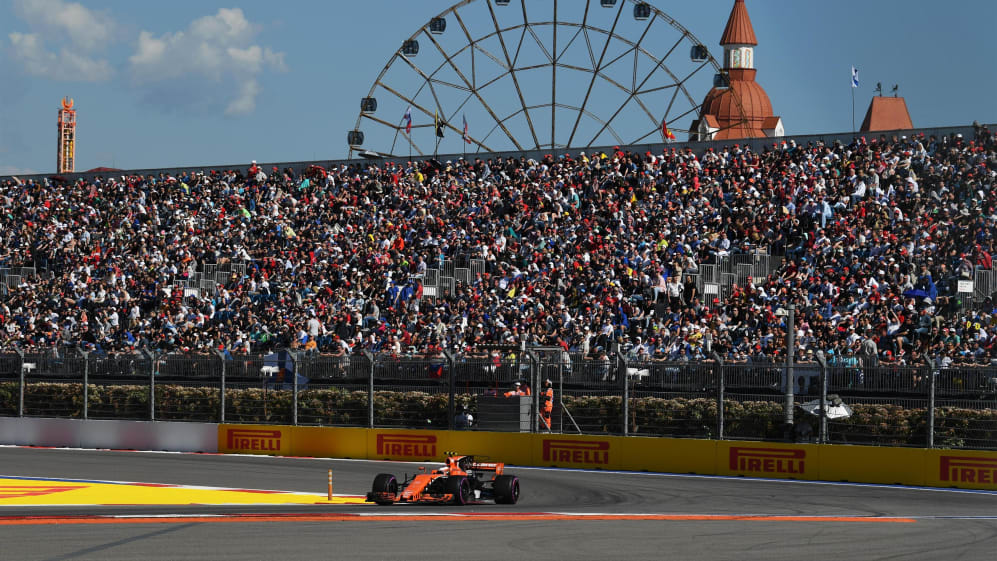 Force India
Sergio Perez
"I was very disappointed with the result in Singapore, but dealing with difficult days is part of the job. I have turned the page already and I am looking forward to Sochi, where I am sure the outcome will be very different. I can't wait to get back in the car and get the points the team deserves.
"The Russian Grand Prix brings up some really great memories from three years ago, when I finished on the podium. It was an unexpected result, in a way, and I remember the struggle at the end of the race because I had nothing left of my tyres. It was a fantastic day for us. I quite like Sochi: the event is getting bigger and better every year and they try really hard to put on a good race.
"The track has a street circuit feel, even though it's quite a quick and flowing lap. It is hard to overtake and qualifying is very important. Turn three is the most memorable corner of the track. It is very demanding on the front right tyre and it reminds me of turn eight in Istanbul. It's a great corner from inside the car: you really feel its energy from entry to exit.
"I am feeling positive about this weekend and I think we'll be competitive. Singapore did not bring us the result we expected but the performance and balance of the car were very good. If we can carry that pace forward to Sochi, we should expect a strong result. I think the new upgrades still have some potential to unlock and hopefully we will be able to do so in Russia."
Esteban Ocon
"We had a terrible weekend in Singapore, leaving empty-handed despite having a great car and the pace to score well, so I am determined to bounce back immediately in Russia. We have made some improvements with our upgrades so I think we will be competitive once again in Sochi. We can score points with both cars and we will work hard to achieve this.
"I enjoy the Sochi track: it's going to be the third time I will have raced there. I had a very successful weekend there in GP3 and last year it was the place where I made it into Q3 for the first time in Formula One. Those are some good memories and hopefully we will have more of them when we return.
"The track is quite fun to drive, especially the final sector, which is my favourite. There are a lot of left-right changes of direction and 90-degrees corners, which I really enjoy. The weather can be a bit uncertain at this time of year, but I think we can be strong if it's wet or dry. The target is to be in the top ten in both qualifying and the race, and hopefully we can be the best of the rest."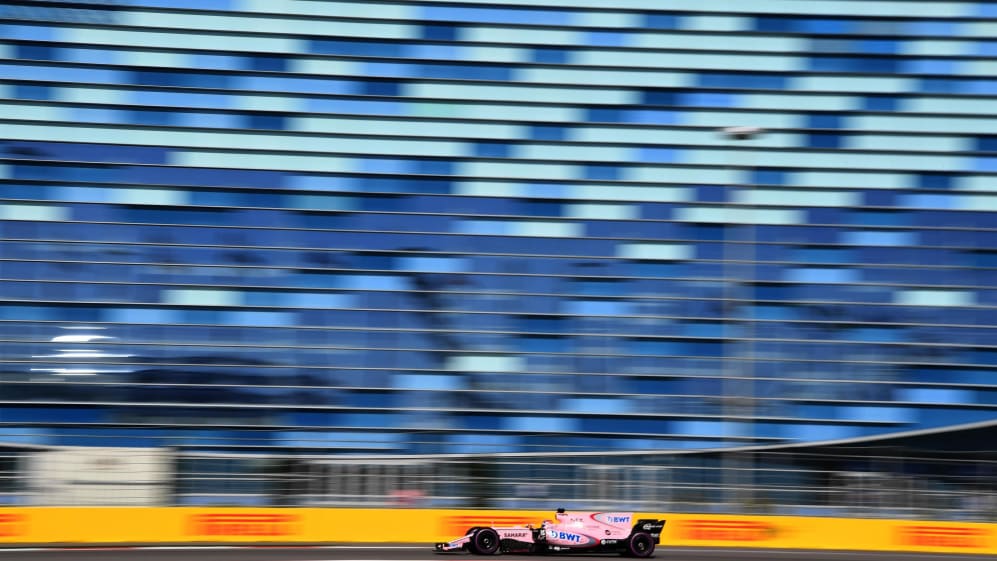 Toro Rosso
Pierre Gasly
"I raced in Sochi in GP2 twice, coming second in the feature race in 2015, but it was a while ago, so it's three years since I last drove there. I also raced at the Moscow Raceway circuit in Renault 2-litre and 3.5. That gave me the chance to be a bit of a tourist, visiting Red Square and some of the other sites and it's pretty impressive. That's one of the nice side effects of doing this job, that you get to see parts of the world you might not otherwise.
"Sochi is a relatively new venue and an unusual place, as it was home to the winter Olympics. The atmosphere around the outside of the circuit is strange, as there's nothing much around it except the former Olympic village. Many of the corners are quite similar in nature, but the final part of the lap especially is pretty technical. Will the Sochi circuit suit us? That's hard to tell as recent races have not always gone as we expected. It would be satisfying to get a good result here, not just in itself, but to give us a boost before going to Suzuka the following week for Honda's home race."
Brendon Hartley
"I've only ever been to Russia for a marketing event and that involved being there for less than 24 hours, so the weekend will be an interesting experience for me. Therefore, this will be another new track for me and last week I drove it in the simulator. It's fair to say, our Singapore performance was not what we wanted so we will be working hard back in the factory to try and find ways of moving forward. It's a case of hitting the re-set button, while building on the positive aspects with the aim of looking for points in Sochi."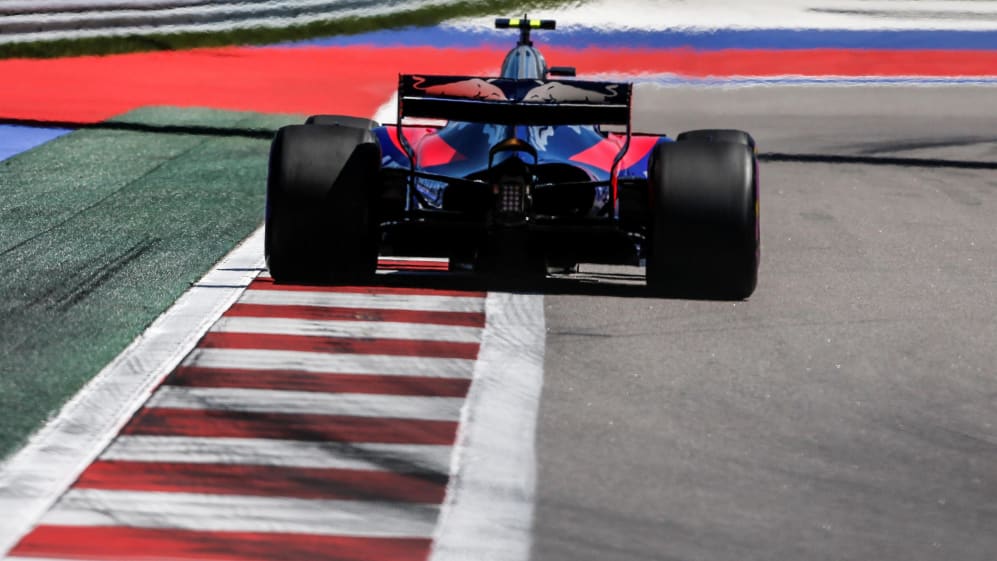 Mercedes
Toto Wolff, Team Principal
"We showed an excellent performance in Singapore and the victory was a fantastic reward for all the hard work that had gone into it. But it also reinforced another point: there are no easy wins this season. We have to fight hard for every bit of performance in order to have a chance to fight for victories.
"This fight will continue in Russia. The Sochi Autodrom features some interesting characteristics, particularly the long straight into Turn 2 which will make the race start very challenging. With the race being held in late September, we're going back to weather conditions that will be similar to those of 2014 and 2015, when the Russian Grand Prix took place in early October. We don't have any data from the current regulation cars in those conditions in Sochi, so this adds another challenge to the race.
"We have a good track record in Sochi but we know that Ferrari and Red Bull will give it everything to break our winning streak, so we must fight as hard as ever to make sure we bring home as many points as possible."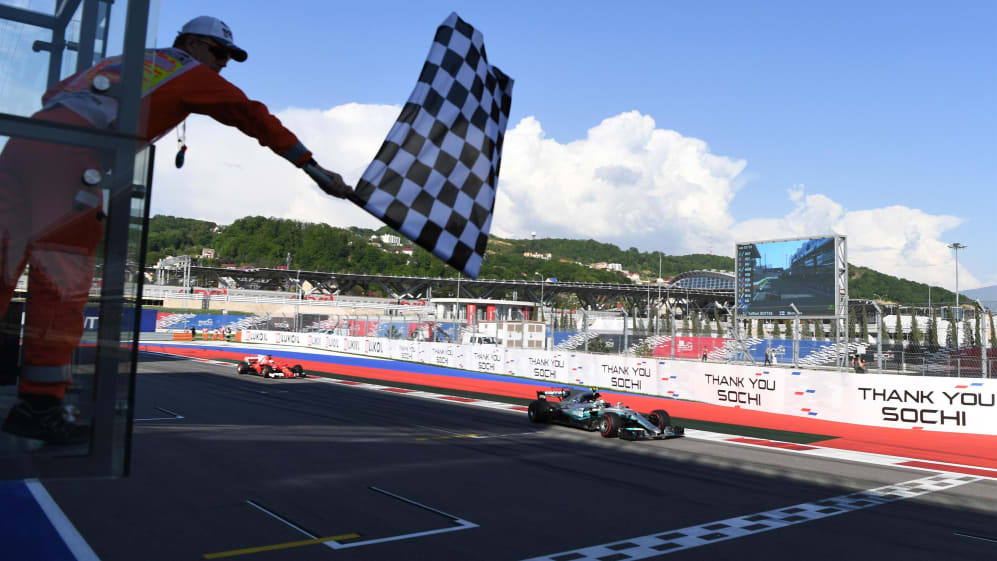 Pirelli
Mario Isola, Head of Car Racing
"With another step between the compounds and the same nominations as Singapore, we hope to see the same sort of strategic variations that we had at the last race, but in a very different context at the Sochi circuit. This is a low severity track, with a smooth surface featuring low wear and degradation, and it's in theory the ideal playing field for the hypersoft. However, as this tyre has never been run in Russia before, the teams are going to have to understand its characteristics as quickly as possible during the free practice sessions in order to see how it would fit into a potential race strategy. It's going to be interesting to see how the pink hypersoft will work on this track, especially through the demanding Turn 3."