'Sad to see Ferrari so far down' says Leclerc as team slump to P15 and P17 in Spa second practice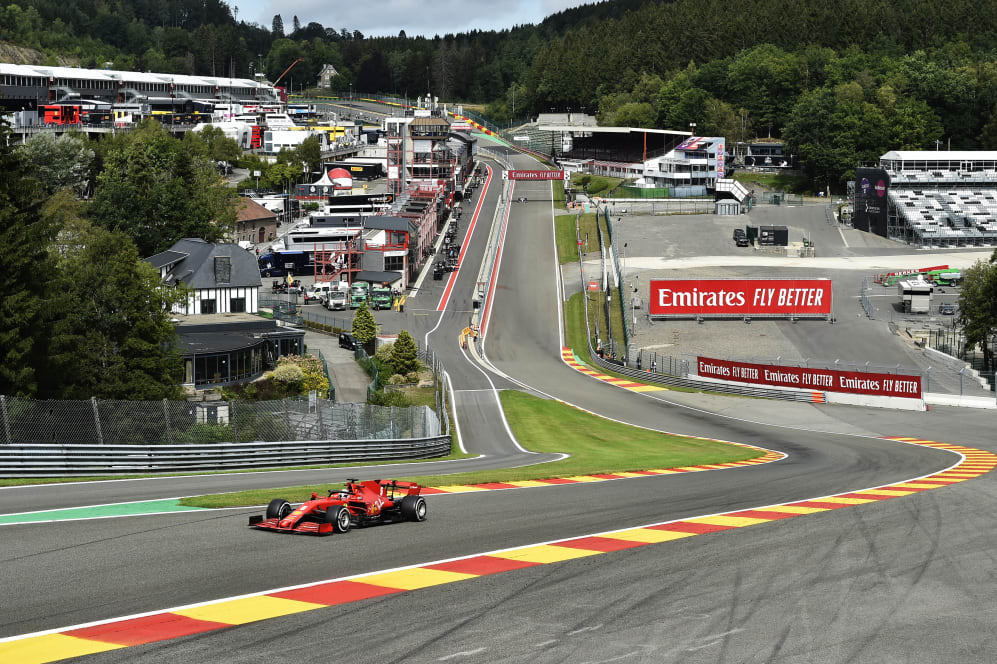 1.317s – that was how much slower Ferrari were in FP2 for the 2020 Belgian Grand Prix than they had been at the same track in 2019. And having led the session for the team last year before going on to score pole position and take his maiden victory, Charles Leclerc admitted he was "sad" to see how far the Scuderia had fallen.
In what has been a difficult season anyway for Ferrari, Friday's lap times at Spa-Francorchamps nonetheless made for sobering reading, Leclerc ending up 1.696s off the pace of Red Bull's Max Verstappen in 15th place in FP2 – and just 0.023s up on the Williams of George Russell – while Sebastian Vettel fared even worse, the three-time Spa winner taking the 17th fastest time, just 0.091s ahead of the second Williams of Nicholas Latifi.
FP2 REPORT: Game on in Belgium as Verstappen leads Ricciardo and Hamilton in second practice
"A very difficult day," was Leclerc's grim assessment at the end of Friday. "I think it's probably a surprise to be so far back, especially in FP2. We tried quite a lot of things in FP2.
"At the beginning I tried something quite aggressive in downforce levels but it didn't really work out so we came back on that, and we are just lacking pace at the moment so we need to work hard to catch back. But I don't expect miracles for this weekend.
"It doesn't feel good and it's sad to see Ferrari so far down," Leclerc added, "but as always, our work as drivers is to give our best and that's exactly what I'm trying and what Seb is trying to do in the car."
While Ferrari's power unit issues have been well-publicised this year, it appeared to be the balance of the SF1000 that was concerning the team's drivers the most on Friday in Belgium, with Vettel terming the car "tricky", as both he and Leclerc ended up comfortably outpaced by the Ferrari-engined Alfa Romeos of Antonio Giovinazzi and Kimi Raikkonen in FP2, Leclerc a full 0.579s off Giovinazzi's P13 time.
"The car was difficult and tricky to drive," said Vettel. "But that also means we weren't quite where we should be so we're looking currently to find options with the set-up. We tried a lot this afternoon, but [we need to] reset and try again and try something different. I'm sure tomorrow will be a bit better."
READ MORE: Verstappen happy with 'good start' as Red Bull set the pace in Belgium
"Today it's mostly problems with the balance," agreed Leclerc. "We are really, really struggling with the balance of the car, so we need to try and understand what we can do better to help us drivers to be driving at our best.
"It is quite unpredictable at the moment. But I think last year, and also before last year, there were very difficult Fridays and we managed to come with a solution on Saturdays, and that's what we are working for. So hopefully we can come with a solution tomorrow."