Safety 'shields' in, shark fins out for 2018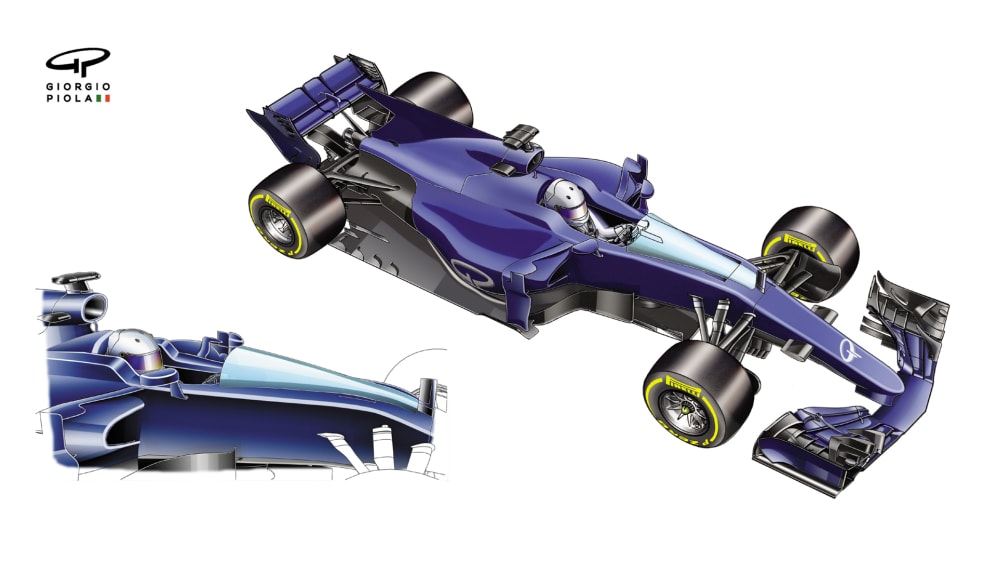 Cockpit protection 'shields' are set to be introduced next season while this year's shark-fin engine covers are likely to be ruled out, following discussions this week among F1 racing's key stakeholders.
F1 governing body, the FIA, has studied a number of solutions to improve driver cockpit protection, including the halo system which was trialled by several teams during Friday practice sessions last year.
However, it's now been decided that priority will be given to the transparent 'shield' family of systems, with the FIA aiming to carry out track tests this season in preparation for implementation in 2018.
Another change agreed by the F1 Strategy Group and F1 Commission was restrictions to engine cover dimensions, which are likely to rule out the shark fins and T-wings – criticised by many for their aesthetics – seen on this year's cars.
Among the other 2018 proposals, which will now be passed to the FIA's World Motor Sport Council for approval, is resuming red-flagged races from a standing start rather than from behind the safety car, and measures to ensure teams to do not burn oil as part of their engine's fuel.
Bigger names and numbers
In a far more immediate change, teams have been advised that from next month's Spanish round onwards, the sporting regulations will be strictly enforced to ensure that visibility of drivers' names and numbers on the cars will be clearer.