Sainz calls getting on top of 2022 Ferrari 'a whole new challenge' after costly error in Spanish GP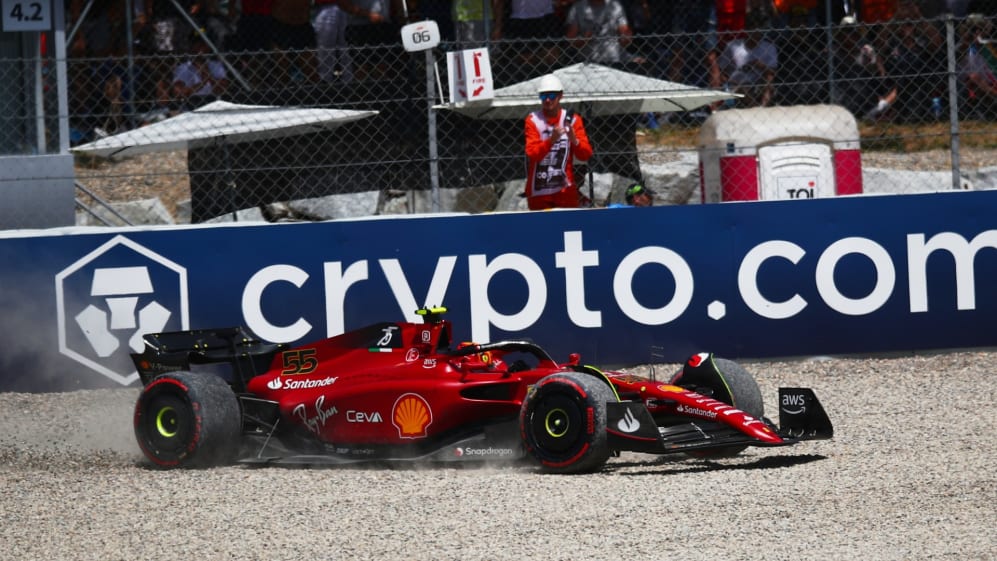 Life at Ferrari started off extremely well for Carlos Sainz in 2021 – but his spin on Lap 7 of the Spanish Grand Prix was the latest example of how challenging he is finding his second year with the Scuderia, as the home hero admitted after the race.
The Spaniard was running fifth in the early laps when he lost the rear at Turn 4 and ended up in the gravel, doing well to re-join the circuit and then recover to fourth place. After yet another weekend where his hopes were hit by an incident – he's also suffered crashes during the race in Australia, in Imola qualifying and practice in Miami – Sainz is working hard to try and get more comfortable with Ferrari's 2022 car.
"The car has been quite on a knife-edge there in the corner entry for me all weekend, and the combination of the dirty air of the car in front and a very big gust of wind made me lose control of the rear and go into a spin," Sainz explained. "Things like that happen; learn from it and move on.
READ MORE: 'We cannot afford for this to happen' – Leclerc reflects on losing shot at Spanish GP win after power unit issue
"I keep the positivity and the motivation to turn things around as soon as possible. It's not been easy. You can probably see from the onboards and from the mistakes that I'm struggling quite a bit to drive this car and to understand how to extract the maximum out of it.
"It has given me a whole new challenge in my Formula 1 career," added Sainz, "and I'm having to think outside the box, drive outside the box, and with this comes mistakes, comes learning things that I'm having to learn. I'm getting my head down to try and fight this and try to make it turn as soon as possible.
"There's been a combination of misfortune and mistakes from my side, which also counts, but I think in the future it's going to turn all of a sudden or it's going to turn little by little and I just need to keep my head down."
READ MORE: Hamilton left ruing first-lap contact with Magnussen after 'amazing' recovery to P5 in Spain
Sainz is now 45 points off the championship lead and still 39 behind Charles Leclerc after his team mate's retirement. And he said he would be looking at the other side of the garage for inspiration to try and solve his struggles.
"It's very specific, it's a lot of detail; it's probably just too much to put into an interview or put into words because I think it also deserves some privacy and team confidentiality. I think you can see from the cameras that I'm not there yet with the car compared to last year, that I'm not driving naturally, that the car is a bit too pointy for my liking but that's it, it is the way it goes.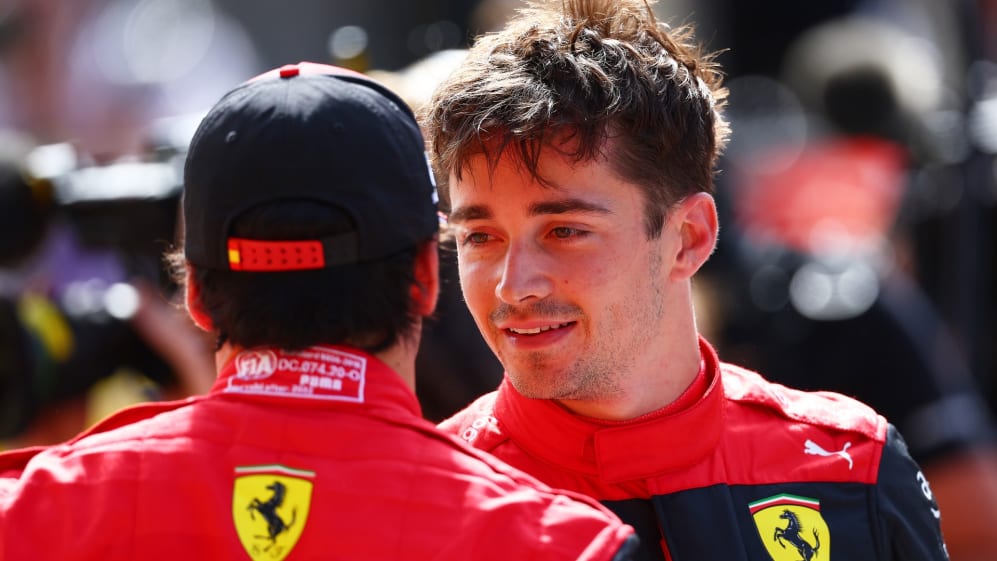 "You can either adapt yourself or you can bring your car a bit more to your liking. Anyway these two things take time and take knowledge and experience. It takes mistakes and trial and error. This is what I'm in the process of now, and what I'm going to try and correct as soon as possible.
"At the same time, I have a guy who's doing an excellent job like Charles is with this car. He is driving at a very high level, he is putting together super-impressive lap times, an impressive way of driving and I can only admire and try and in some ways copy and in others try to put it a bit more to my liking to be faster.
READ MORE: What the teams said – Race day in Spain
"That's it. Sometimes it goes like this and as a driver you just have to go through a process and challenge yourself."
That's not to say Sainz is worried about his chances of a response in Monaco, having been so close to pole position and victory in 2021.
"Monaco, yes I always feel confident, I always feel fast around there, I always feel as though I can do laps around there but you also need confidence in the car and you also need a balance that you like around Monaco, and until I get there and feel the car and see how the car is behaving there I cannot tell you exactly what's going to happen. But I will go into the weekend like always, motivated and thinking like I can win. For sure that's not going to change."