Sainz finds pace with new set-up direction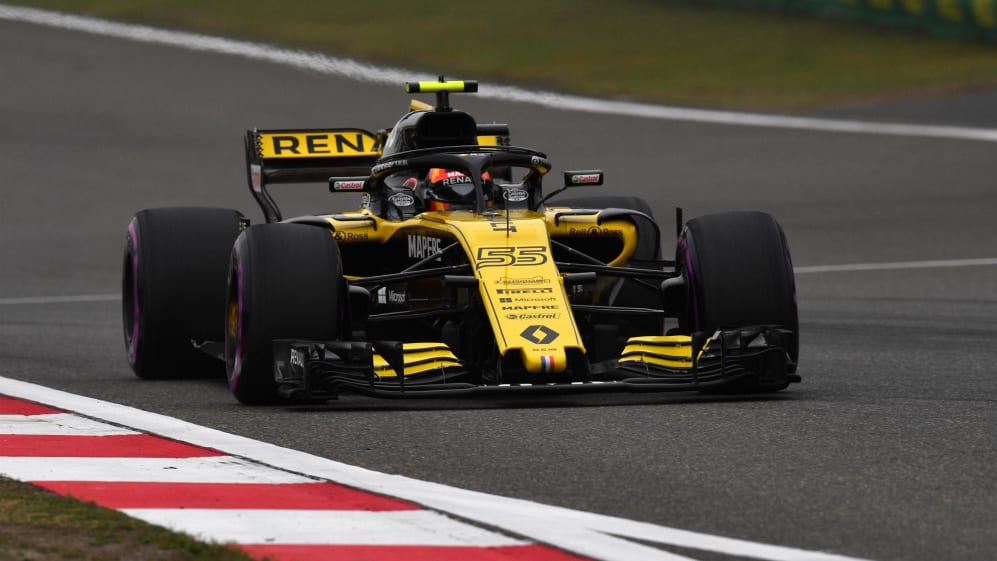 It's been advantage Nico Hulkenberg at Renault so far this season. But Carlos Sainz was just 0.16s adrift of the German in second practice and was much happier with the car after turning a corner with set up.
Hulkenberg sits sixth in the drivers' championship with 14 points, after seventh and sixth place finishes respectively in Australia and Bahrain. Sainz, by contrast, only has one point to his name, courtesy of 10th in Australia. He missed out on another after Esteban Ocon pinched 10th with two laps to go in Bahrain.
But after spending much of the Bahrain GP weekend chasing car balance and trying to get comfortable in the car, Sainz felt he had made a step in the right direction agter day one in China as he ended second practice just shy of his team mate and only 0.9s off the ultimate pace.
"For the team and myself, it's been a better Friday than it was in Bahrain," said Sainz. "It's good to be closer, it's really good news for us.
"Going back a bit on settings and it being a completely different track has helped to get the balance a bit better, and I'm happier because of that.
"[The feeling in the car is] quite a lot better compared to Bahrain, I feel more at home and everything feels more together in different corner speeds.
"We went back towards the Australia direction and it looks like it is helping.
"We still need to look at the long runs and make a step forward in that area but it's certainly an encouraging Friday for us.
"It's a lot trickier this weekend in terms of tyres and there's a big gap between the compounds and a lot of tyre degradation."
Hulkenberg, who ended the session sixth quickest, was pleased with the team's upturn in form at Shanghai and hopeful of a third successive top 10 grid slot in 2018.
"I felt pretty confident in the car today, but it's only Friday," he said. "If it's dry, we have to be realistic and I think [seventh] is the best we can really achieve because the top six cars they are out of reach."
Hulkenberg has started seventh - considered 'best of the rest' behind the big three of Mercedes, Ferrari and Red Bull - for the last five consecutive races and on nine different occasions since joining the team.