Sainz keen for talks in Russia to ensure there's no Mugello crash repeat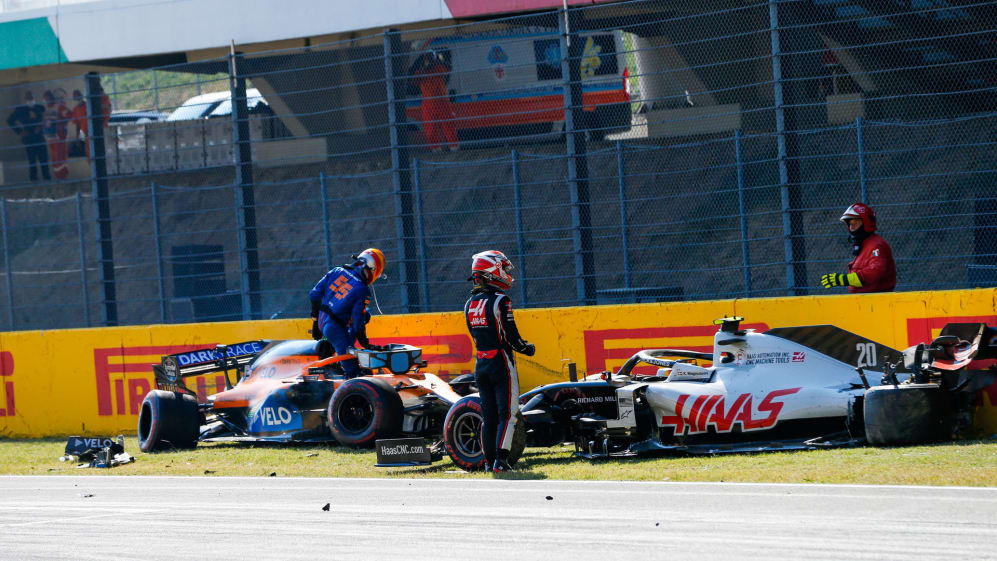 After he was one of the drivers involved in a terrifying pile-up crash in the last race at Mugello, Carlos Sainz says he wants discussions between the drivers at the Russian Grand Prix to avoid a similar incident happening again.
Sainz was caught up in the crash at the Safety Car restart in the Tuscan Grand Prix that also took out Kevin Magnussen, Antonio Giovinazzi and Nicholas Latifi on the pit straight – and ahead of this week's race in Sochi, the Spaniard says wants to make sure there is no repeat of the multi-car shunt.
READ MORE: 'It was pretty scary' – Drivers involved give their thoughts on the huge restart crash in Mugello
"The third triple-header of the season gave us some high and low moments. The great result at Monza was an important boost for the entire team, but what happened at Mugello is something I hope we never see again in a race," he said.
"As I said before, the most important thing is that everyone left unharmed, but I'm sure we will discuss it all together again in Russia to understand what happened and agree on how we can avoid it in the future."
Meanwhile McLaren's production director Piers Thynne, who is responsible for parts manufacture, test and logistics at their Woking factory, outlined just how tough his team's task was made after the crash.
"It was unfortunate that Carlos was involved in a crash at the Tuscan Grand Prix, but I'm glad nobody was harmed. From a production standpoint, we lost significant parts over the weekend at Mugello which need backfilling and preparing ahead of the flyaway to Sochi," he said.
WATCH: 5 of the most chaotic race restarts in F1 history
"The entire factory, in all areas and on all shifts, are continuing to rise to the challenge to work as one unified team to push parts and developments out to the team at track, to ensure we have every opportunity to consolidate and improve.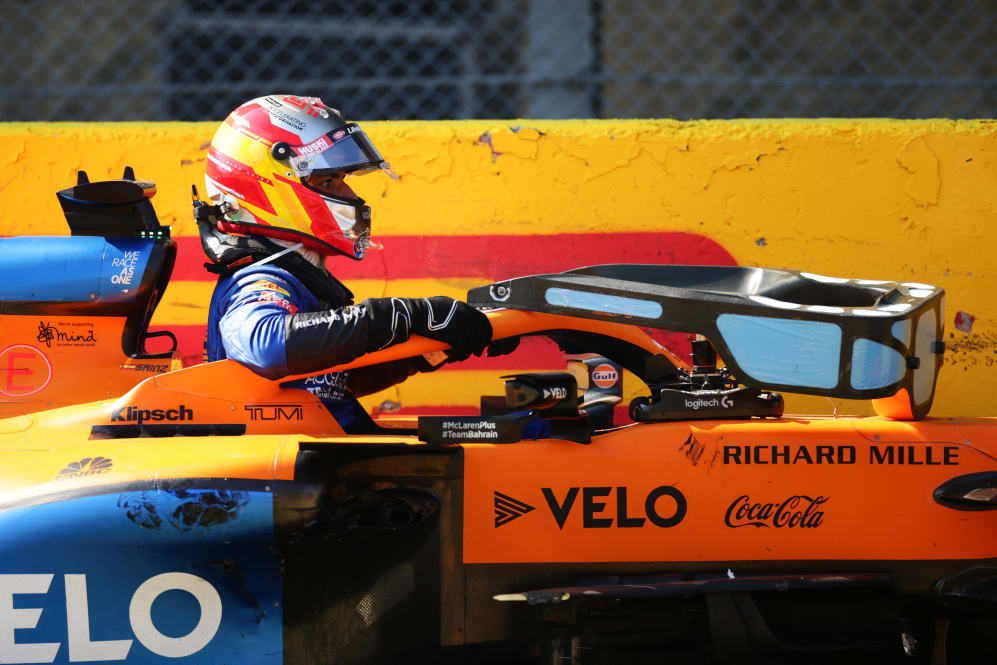 "Even though we are past the halfway point of the season, we still have to focus on the task at hand and continue to work hard. The balance of resources between car upgrades, spare parts and next year's car continues to be an exciting challenge in this compact season. We'll be deploying some new updates in future races with the aim to improve the car."
WATCH: Hamilton vs Vettel and two Lap 1 crashes – 5 forgotten moments from Russian GP history
Sainz finished sixth with McLaren at Sochi in 2019 – his best F1 result at the Russian street circuit. Now, he's aiming to build on his 41 points this season, after a stunning podium at Monza.
"I look forward to the Russian GP. I finished P6 there last season and scored some good points, but that was a year ago and now we face new challenges and still an extremely tight fight to get into the points. We obviously want to stay ahead of the competition, maximise all opportunities and bring home a good result. Let's go for it!" he concluded.