Sainz looking to return to 'Consistent Carlos' in 2023 – but says Ferrari will need to be 'perfect' to compete for championship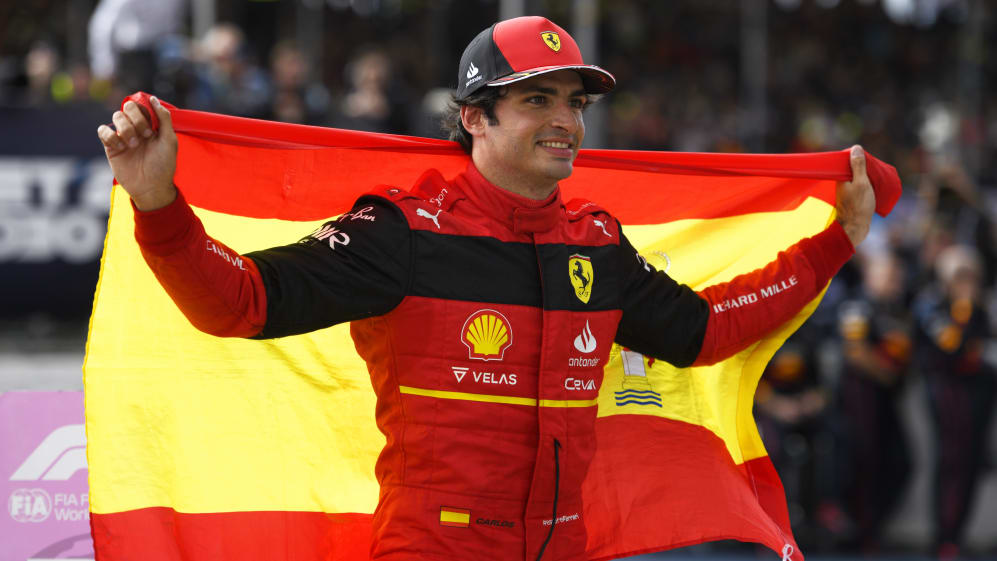 Carlos Sainz has set his sights on returning to his consistent best in 2023 as the Spaniard aims to put a "challenging" 2022 season behind him – although he admits he and Ferrari will need to be "perfect" to compete for both titles this year.
For a large part of the 2022 campaign, Sainz struggled to match the pace of his team mate Charles Leclerc, as he was outqualified by the Monegasque on 15 occasions – including in the first eight races of the year – while also losing out 12 times on Sunday to the five-time race winner.
ANALYSIS: The good, the bad and the future – What's next for Charles Leclerc after his 2022 title defeat?
While Sainz finished ahead of Leclerc in his first season with Ferrari in 2021, he ended up 62 points behind his team mate in 2022. But now that he feels "up to speed" with the new generation of cars, the Spaniard has set his sights on returning to his form of two years ago.
"Yeah, it's been a challenging [year], as you guys have seen from the outside," said Sainz when asked about his 2022 season. "There was a challenging first third of the season where I struggled a bit with the car balance, with the driving style, a car that for some reason didn't suit me straight out of the box, and I had to fight through it quite a lot.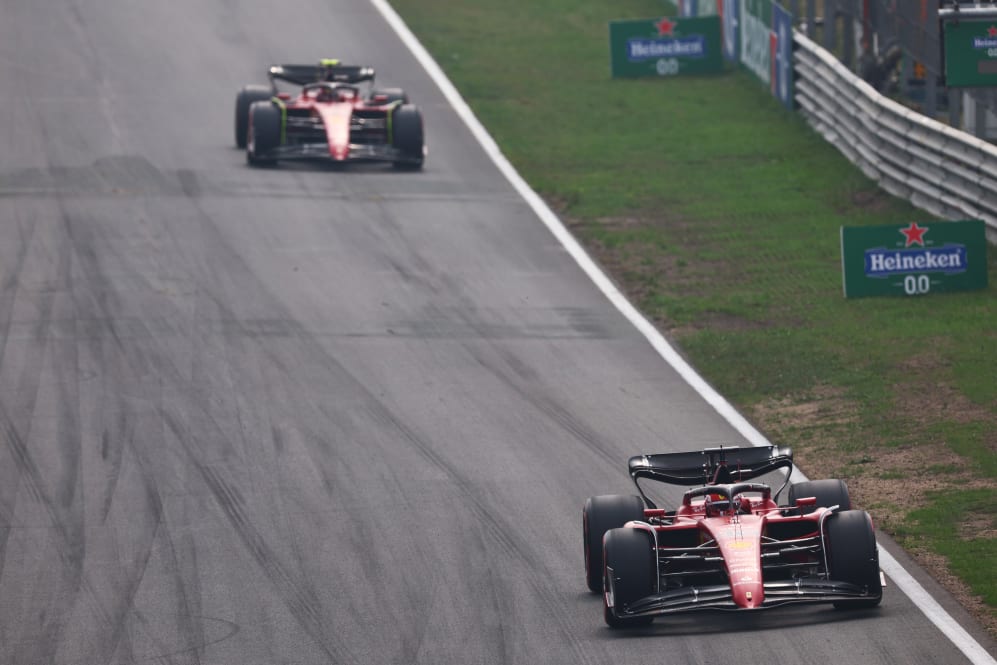 "And the second two-thirds, I have been a lot happier with the car. I've been a lot more on the pace, but unfortunately, a lot of DNFs, a lot of reliability issues along the way.
"On top of that, it looks like Mercedes and Red Bull did have a better second half of the season. And it means that even though I'm up to speed with a car and I'm driving well, and I had a solid weekend, for example, in Mexico, the maximum I could get was a P5."
READ MORE: Ferrari announce launch date for 2023 challenger
He continued: "So, a bit unfortunate in that regard. But I've learned a lot. I'm proud of the progress I've done inside the car, with my engineers, the way that we managed to turn my pace around. And yeah, I'll make sure next year we are back to being the consistent Carlos of 2021 and get good results."
When asked whether he and Ferrari can launch a championship challenge against Max Verstappen and Red Bull in 2023, Sainz added that both he and his team would need to be "perfect" for that to happen after conceding their rivals were simply "faster" in 2022.
READ MORE: Giovinazzi to race for Ferrari in World Endurance Championship alongside F1 reserve duties in 2023
"Clearly [last] year, it wasn't [possible], because I'm very far from [Max Verstappen] in the championship. And the way that he has performed in combination with Red Bull, they've been just the faster package: the quicker car; the quicker driver," admitted Sainz.
"I do feel like with a perfect year, it should be possible, but we will need to be perfect next year and we will need to improve the car. I will need to improve, especially in the first half of the season and in the races. So, that is the target and you need to put high targets to yourself, and onto the team like this. You can try and accomplish them. And then let's see what life brings [this] year."