Feature
Sainz looking to wow at home and all eyes on upgrades – 5 storylines we're excited for ahead of the 2022 Spanish GP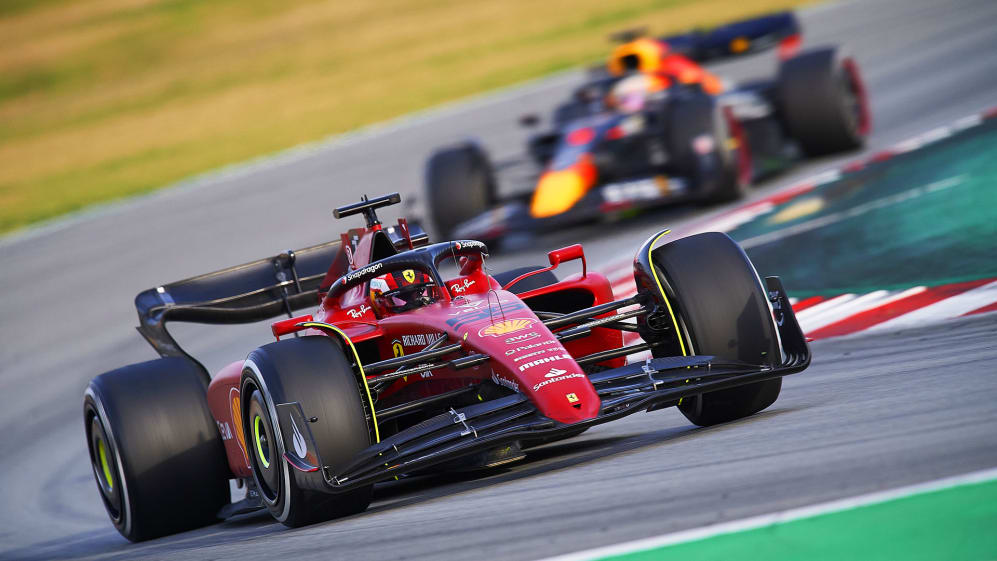 After a spectacular first race in Miami, we're recrossing the Atlantic for the traditional start to the European season, the Spanish Grand Prix. Heading to a familiar venue, we take a look at some of the talking points that will be doing the rounds in the paddock in Barcelona.
1. The ebb and flow of the title fight
Who's feeling brave enough to choose which team are the favourites heading into the next race weekend? Because I'm certainly not…
So far, the championship battle has seen some big swings in terms of competitiveness between Red Bull and Ferrari, and it almost went through another within the space of one weekend in Miami. Ferrari locked out the front row on Saturday after Max Verstappen's error on his final qualifying lap, but it was the defending champion who was clearly quickest in the first stint in the race.
TEAM PROFILE: Are Ferrari in the box seat for 2022?
It proved crucial, as the two teams were very closely matched after that, but Verstappen made the most of his advantage to win and ensure he has taken victory in every race – including the F1 Sprint at Imola – that he has finished this year.
Charles Leclerc has pushed Verstappen hard on three of those four occasions, though, and won the other two Grands Prix himself, with Melbourne perhaps the clearest advantage yet. Red Bull have hit back strongly, but in Barcelona testing it was Ferrari who were quickly out of the box, and the competitive order between the two seems to fluctuate depending on each venue's characteristics.
So far, this is a fight that has been anything but predictable.
2. Sainz in a race-winning car at home
Fernando Alonso has been the darling of the Spanish crowd for two decades, but Carlos Sainz enjoys his own huge level of support in Barcelona – and it could well go up a level this weekend.
Even in Renault and McLaren cars that were podium outsiders at best, Sainz had a full grandstand backing him at his home race. But this year, he's in a car that is clearly capable of winning races.
READ MORE: Leclerc, Bottas and more choose the rivals from their karting days who should have made it to F1
Leclerc has taken the two wins and three pole positions for Ferrari so far this year, but Sainz has been on the podium in every race he has finished, and come close to securing his first ever pole on three occasions. So it's perfectly understandable that his home fans will be dreaming of his maiden victory coming at the Circuit de Barcelona-Catalunya, too.
The flip side is there have been two races where Sainz hasn't seen the chequered flag and it hurts his position in the drivers' championship, so not only would a first win be hugely popular – it could also prove crucial to any title hopes.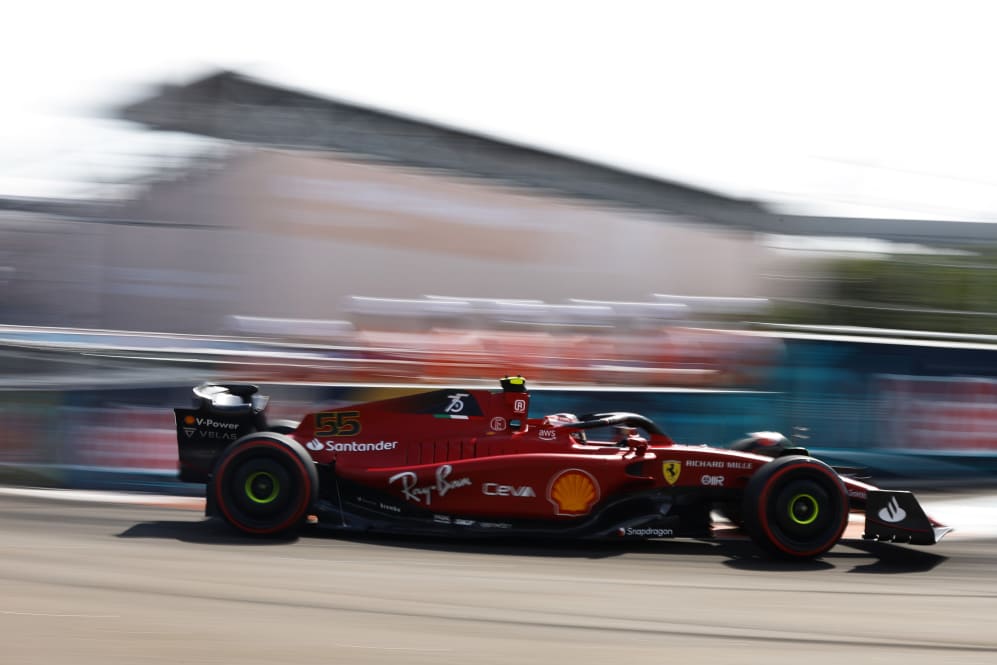 3. Mercedes hinting at pace
It's starting to feel like there might be a Mercedes section in every single one of these features this season, because the situation around the team is so fascinating.
Friday in Miami saw George Russell quickest and Mercedes – by their own admission – looking far more competitive than they have at any point this year. That was aided by a few upgrades and set-up decisions in Miami, but when FP3 didn't go to plan, reverting to that Friday set-up didn't yield the same results.
READ MORE: Understanding Mercedes' major Miami Grand Prix upgrade package
And that's what makes Mercedes such compelling viewing right now. They clearly have a very quick car in there somewhere, and Miami's practice pace proved it above and beyond the team's own comments. But they are still at a loss as to how to extract that performance with any sort of regularity, leaving them constantly in a fight for best of the rest.
The longer that confusion continues, the less likely Mercedes are to be championship contenders. But with 18 races still to go, a quick turnaround could well put them back in the frame.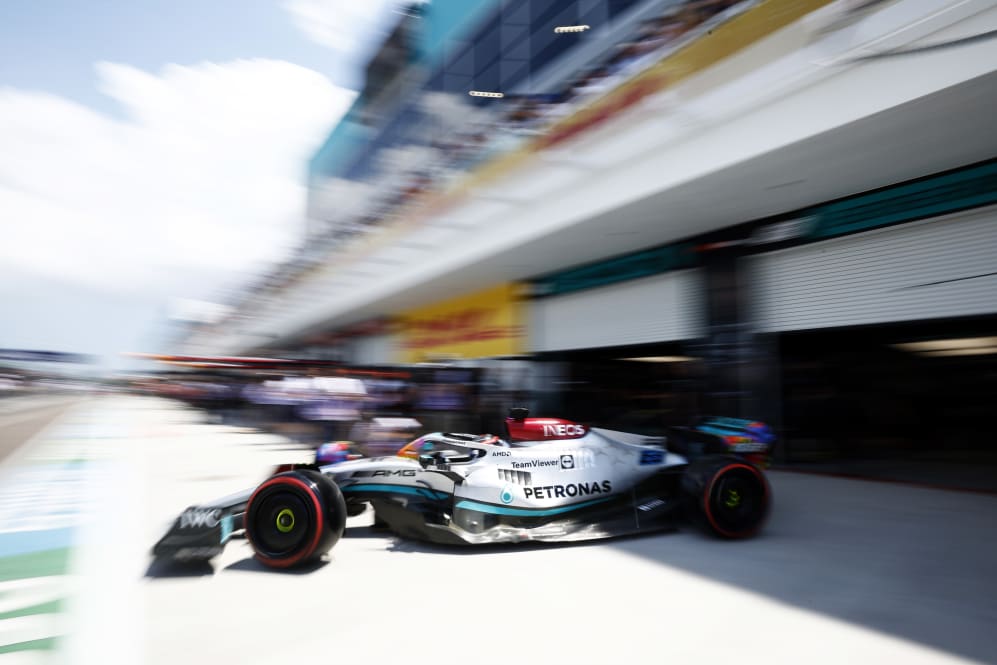 4. Bigger upgrades for teams?
And it's not just Mercedes who will have their eye on rapid progress and bigger results this season. All of the teams are still learning about their 2022 cars, given the change in regulations that were introduced this year, and the development rate is expected to be particularly significant.
Barcelona has traditionally been a venue where major upgrades are introduced, and while that became less of a trend in recent years as some teams were able to bring a constant flow of new parts to races, the introduction of the budget cap is likely to see a return to that approach for many.
GRILL THE GRID: Can the drivers rank each other by height order in the hilarious first episode of 2022?
One of the reasons Spain saw such development was due to its proximity to the various teams' headquarters, making it easier to commit to getting the parts to the track on time. Plus, the track is one they know extremely well, having tested there on many occasions, giving the teams plenty of historical data to work with, as well as a clear comparison between their launch-spec cars and the latest updates.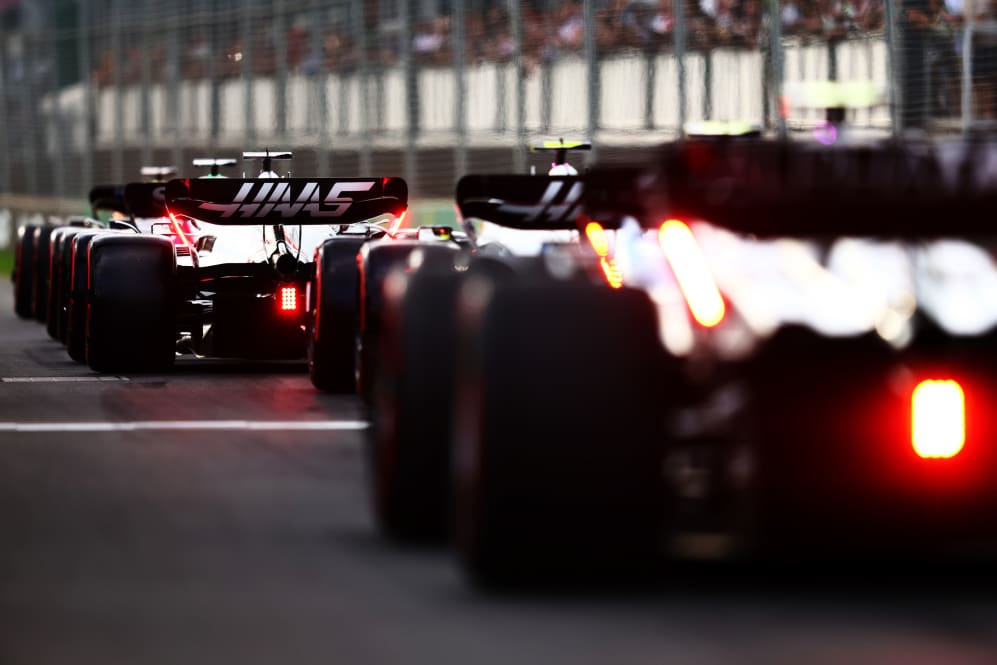 5. A real test of the new regulations
That familiarity also hints at a characteristic that will help when it comes to judging just how successful the 2022 regulations have been.
The intention was to make it much easier for a car to follow another closely, reducing the impact of 'dirty air' – the disrupted airflow that comes off the leading car – when within a few car lengths. That in turn was designed to improve racing, as drivers could stay within striking distance without overheating their tyres as easily, because they'd maintain good levels of downforce.
HIGHLIGHTS: The 2012 Spanish Grand Prix
So far this season, we have seen lots of thrilling racing throughout the field, but Barcelona was historically a circuit where overtaking has been particularly difficult. That's because all of the data teams have from testing give them a clearer set-up direction, ensuring they are more likely to be getting the maximum performance out of their respective cars.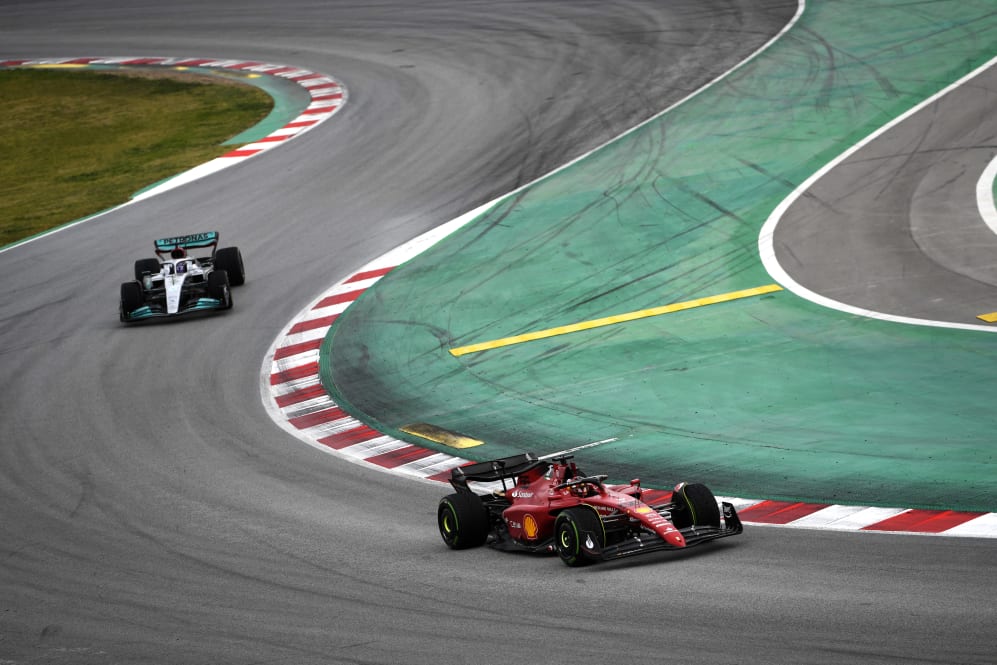 If a driver isn't struggling so much as a result, then they are less likely to make mistakes – and when you factor in the number of high-speed corners that require strong aerodynamic performance, in the past a major pace advantage was needed to make an overtaking attempt.
We might not see swathes of overtaking, but if the new rules are working as intended, then drivers will be racing more closely together, with greater potential for them to find a way to make a move.